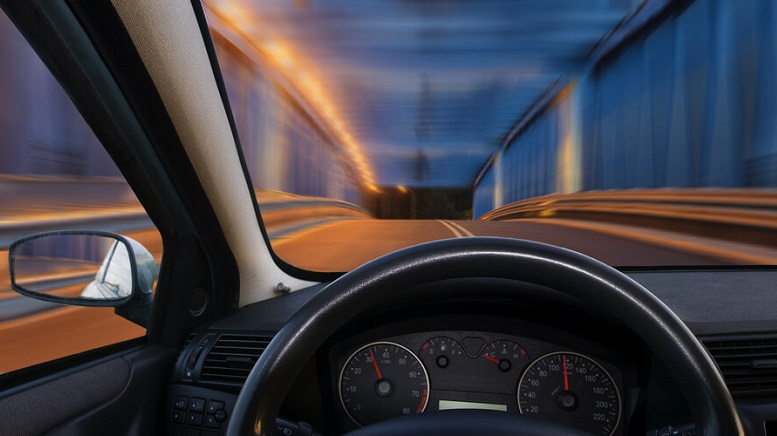 At the end of the last decade, the automotive industry was nearly brought to its knees. Americans spent approximately $80 billion bailing out titanic car companies while historically well-performing auto stocks like Ford (NYSE:F) hit all-time lows.
Now, ten years later, the automotive bailout is generally considered a success. America's car industry is back on track, contributing approximately 2.7% to the country's gross domestic product and employing around 17.9 million people.
But what will the next decade hold for the automotive industry? Will it sputter and grind to a halt, or speed off down the highway?
New Technology Will Drive Auto Stocks
Along with the rapid advent of electric vehicles, self-driving cars will be the biggest catalyst for growth in the American automotive industry.
By utilizing sensors, cameras, radars, and artificial intelligence, self-driving, driver-less, or autonomous vehicles can carry passengers from point A to B without any human effort required. However, there are also varying levels of automation in the market, from partial driver assistance to full automation.
Analysts predict that over the next three or four years, the global market for self-driving cars will grow at a CAGR rate of 36.2%. That means the industry will produce revenue of approximately $173.15 USD as early as 2023.
Investors in auto stocks stand to benefit tremendously from the growth of this market. As technologies improve performance and governments increasingly support the industry, fortunes will be made. But which companies are trying to capture the market?
General Motors
In 2016, the General Motors Company (NYSE:GM) spent half a billion dollars acquiring Cruise Automation. According to its CEO, the company plans on being the "first high-volume auto manufacturer to build fully autonomous vehicles in a mass-production assembly plant."
GM, the leading American auto stock, will deploy its self-driving tech in collaboration with ride-hailing service Lyft (NASDAQ:LYFT). The two companies plan to create a network of cars capable of operating without drivers. Users will be able to order a car through Lyft and provide the coordinates for their destination.
>> UAL Stock Gains After Oscar Munoz Steps Down as CEO
In an interview with Reuters, GM President Dan Ammann addressed the significance of the strategy:
"We think our business and personal mobility will change more in the next five years than the last 50."
GM is currently testing its vehicles in select cities. No timeline for the project has yet been announced, so for now, auto stock investors will have to remain patient.
Ford
Just a year later than GM, Ford got into the autonomous vehicle market by investing $1 billion in tech-startup Argo AI.
CEO Mark Fields told CNBC that same year that the company plans to have a "level 4" vehicle on the road by 2021. This means the car will have no gas pedal, no steering wheel, and the passenger will almost never have to take control.
Like GM, Ford is currently testing its technology in major cities. As many as 100 of Ford's autonomous vehicles are currently on the road, but challenges are becoming apparent. Wisely, both of the major auto stocks are choosing to prioritize safety over speed.
Tesla
While Ford and GM take a "wait and see" approach, Tesla Inc (NASDAQ:TSLA) remains full-throttle on self-driving cars.
CEO Elon Musk continues to make bold claims about how quickly his company can implement autonomous vehicle technology. This year, Tesla became the first to offer self-driving cars capable of driving on highways.
The company predicts that by the end of next year, its vehicles will receive a software update to make them "full self-driving."
Still, it's worth noting that that TSLA stock doesn't come cheap. Debt-to-equity is 219 times consensus 2019 profit estimates. So, while this auto stock is in the best position to benefit from the autonomous vehicles market, it's also the riskiest play at current prices.
Then again, some are saying TSLA will surge 25% over the next year. As always, make sure to do your own research before you commit.
Featured image: DepositPhotos © MikeMareen