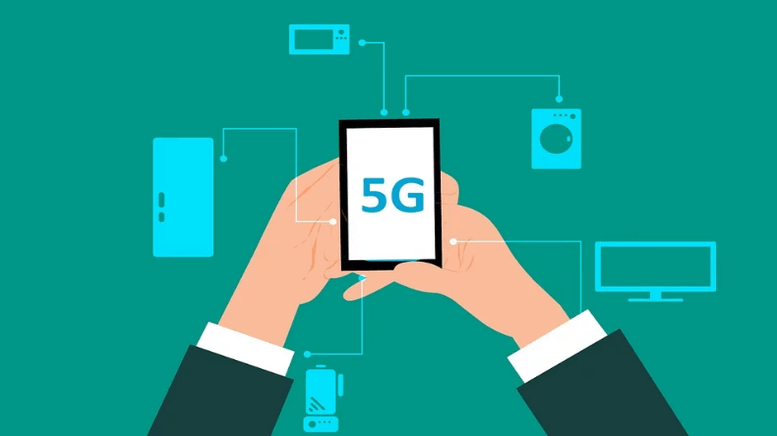 The next frontier of the mobile internet is almost on the horizon as telecom firms get ready to roll out 5G by the end of this year. In such a situation, it is only natural for investors to look for the best 5G stocks to buy in the market. However, the coronavirus pandemic has put a bit of a spanner in the works for investors. The pandemic has resulted in steep declines in many stocks irrespective of sectors, and that has created an environment in which investors are wary of investing at all.
In this situation, it is necessary to point out that there are some sectors that could still end up generating significant returns in the long-term. Tech stocks are one such category, and if one looks deeper, the tech stocks related to 5G could well prove to be the best prospects. These companies are working on the next frontier of wireless technology, and even though the markets have been recording abysmal returns, these 5G stocks could continue to generate good returns. In that light, here is a look at the 3 best 5G stocks to buy at this point in time.
Best 5G Stocks to Buy: Xilinx, Inc. (NASDAQ:XLNX)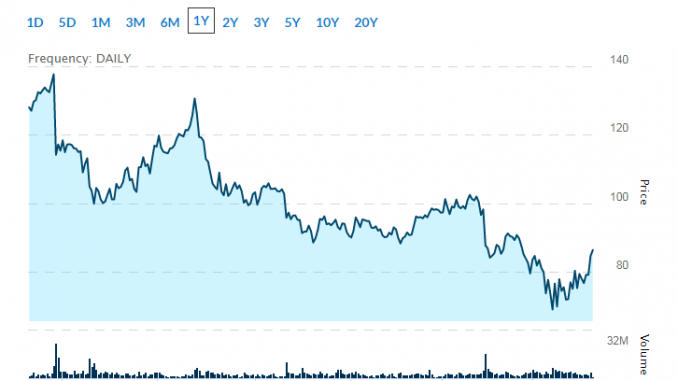 One 5G stock that could be tracked by investors right now is Xilinx. It should be noted that Xilinx stock was showing weakness even before the coronavirus pandemic had truly hit the markets. However, investment banker Goldman Sachs has backed the stock and upgraded Xilinx to buy from neutral, due to its strengths in data centers and communications.
>> 3 Best Energy Stocks to Buy After the Recent Sell-Off
In the last quarter, the company recorded a drop of around 33% in net income year-on-year, while revenue recorded a double-digit decline. The 5G deployment lost pace in many regions in recent times, which has hurt the company. However, the possibility of the deployment of as many as 300,000 5G stations in China could be a massive opportunity for Xilinx. Its strong ties with Huawei should also come in handy in this matter.
The chip manufacturer's communication business could prove to be a significant driver of growth in the coming months. Goldman Sachs also expects the data center business to generate secular growth. While there may be a weakness in the 5G space in the short-term, investors with a long-term view could consider Xilinx.
Best 5G Stocks to Buy: QUALCOMM, Inc. (NASDAQ:QCOM)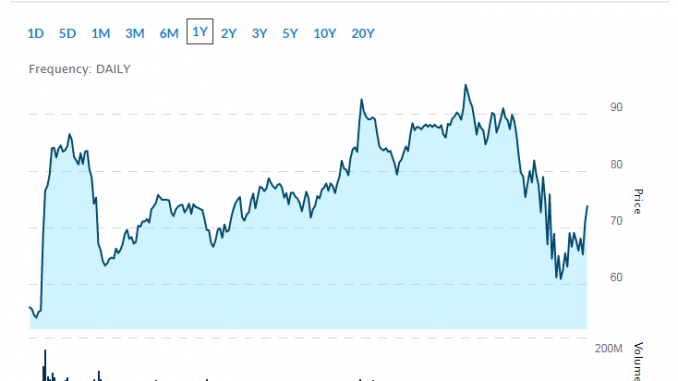 Qualcomm remains one of the biggest players in the 5G space and could well be one of the best 5G stocks to buy at this point. The company recorded impressive growth up until the coronavirus outbreak put a brake to it. By January, it had recorded 65% growth; however, since 5G adoption is around the corner, the current level of the stock is quite attractive.
In this regard, investors need to recognize that the 5G rollout is going to see sustained growth in the sector in the years to come. Experts believe that the initial launch will be rudimentary, but as the days go by, it is going to become even more efficient. In such a situation, companies like Qualcomm stand to benefit considerably. Smartphone companies will need to come up with devices that can help users access 5G networks with far more ease. That is expected to create a massive opportunity for Qualcomm.
At this point, the stock is trading at $73.35 a share, but if an investor has a long-term view, then that level could prove to be a bargain.
Best 5G Stocks to Buy: Marvell Technology Group Ltd. (NASDAQ:MRVL)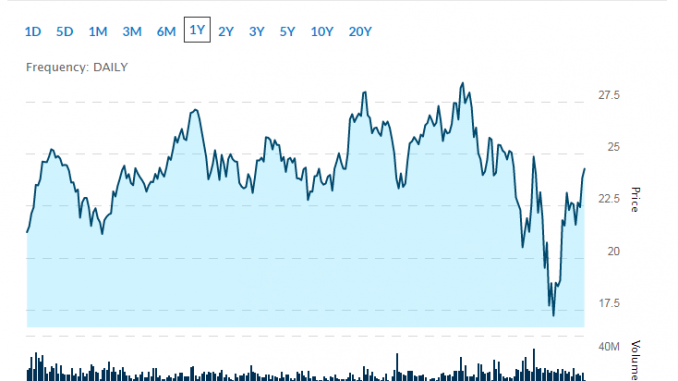 The semiconductor chip manufacturer, Marvell Technology Group, may be one of the smaller companies in this space, but analysts believe that it has a lot of promise. In the financial year 2019, it generated profits of $179 million, and currently, Marvell has a market cap of $16 billion.
In 2019, the company acquired Aquantia and Avera, two chip manufacturing rivals. In addition to that, Marvell has struck up deals with Nokia and Samsung with regards to 5G processor chips. These two long-term deals put Marvell in a strong position to take advantage of the growth in the market for 5G smartphones and devices.
Rosenblatt Securities gave the stock a buy rating recently and set the target price at $32 a share, which reflects gains of 68%. Oppenheimer also gave it a buy rating and set the target price at $30 a share.
Featured image: Pixabay