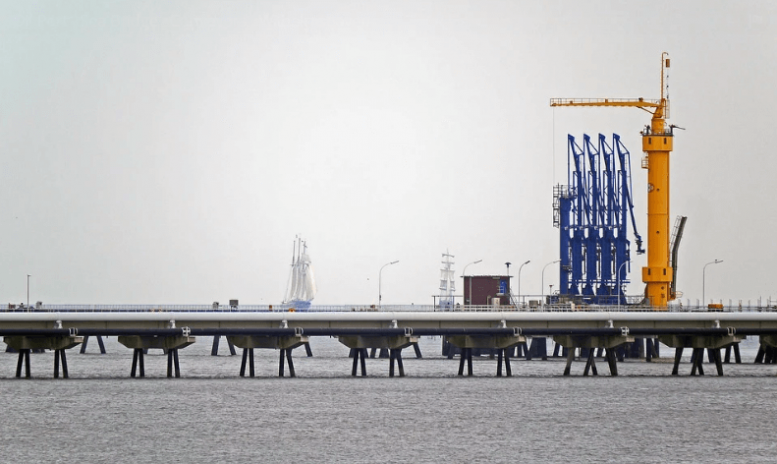 The turmoil in the oil market in recent weeks has been highly damaging for energy stocks. OPEC, led by Saudi Arabia, decided to flood the market with oil, which resulted in a historic collapse in the price of oil. Consequently, that led to a crash in energy stocks as well. The oil price crash is also one of the factors behind the overall turmoil in the markets, in addition to the coronavirus panic.
However, it seems that the issue might be about to be resolved after it emerged that on Monday, the OPEC and other oil-producing nations like Russia are going to have a virtual meeting about the present situation. On Thursday, the President of the United States, Donald Trump, stated that he had asked Russia and Saudi Arabia to cut down on oil production. Energy stocks surged on Friday following the announcement from Trump. This could well prove to be an opportune time to have a look at some of the best energy stocks. Here is a closer look at three.
Best Energy Stocks to Buy After the Recent Sell-Off: NextEra Energy Inc (NYSE:NEE)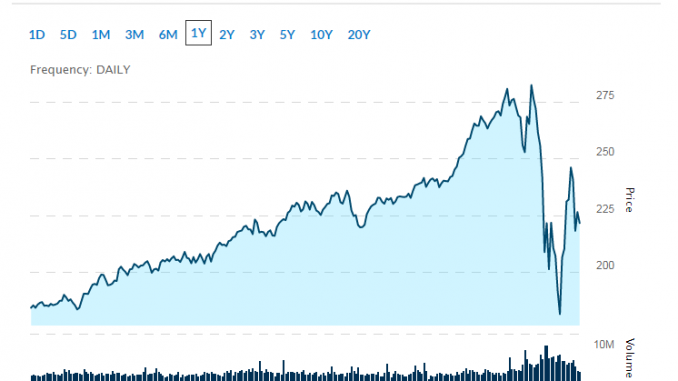 NextEra Energy stock hit new highs earlier in 2020, but since then has had a bit of rough time. The stock has declined by 20% since then, so it may be a good time to take a closer look at NEE. The coronavirus pandemic is expected to have an impact on the company's business, but at the same time, NextEra might not be as badly affected as others. Its facilities in Florida should be able to make up for lost ground once lockdown restrictions are relaxed.
Its renewable energy business gives NextEra a competitive edge as well. Experts believe that the company's customers would probably cancel fossil-fuel electricity generation plants and continue to stick to clean electricity. In addition to that, the company has a strong balance sheet and the financial wherewithal to wade through these difficult times.
>> 3 Popular Biotech Stocks to Buy on Coronavirus Buzz
Among large electric utility companies, NextEra boasts one of the highest credit ratings. This means the company can carry on expanding its business and investing when other companies might find it difficult. NextEra also has a dividend yield of 2.5%.
Best Energy Stocks to Buy After the Recent Sell-Off: TC Energy (NYSE:TRP)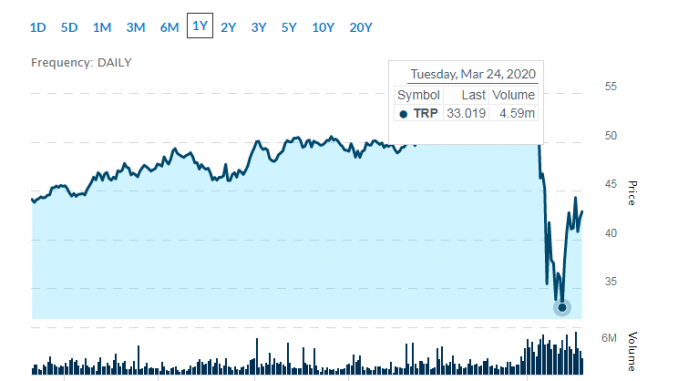 Another energy stock that has declined over the course of the year so far is TC Energy. In 2020 so far, the stock has lost 25%, and many believe that the loss is not congruent with the situation at TC Energy.
The company is insulated from fluctuations in oil prices in case of 92% of its earnings. In other words, TC Energy gets paid even if its clients do not use up the capacity that they had contracted for. Considering most of its clients are big-ticket companies, there is little risk of TC Energy not getting paid. This particular policy allows TC Energy to keep investing in potentially high growth projects.
It should also be noted that it has a top credit rating, which should help the company tackle the current crisis.
Best Energy Stocks to Buy After the Recent Sell-Off: Brookfield Infrastructure Partners (NYSE:BIP)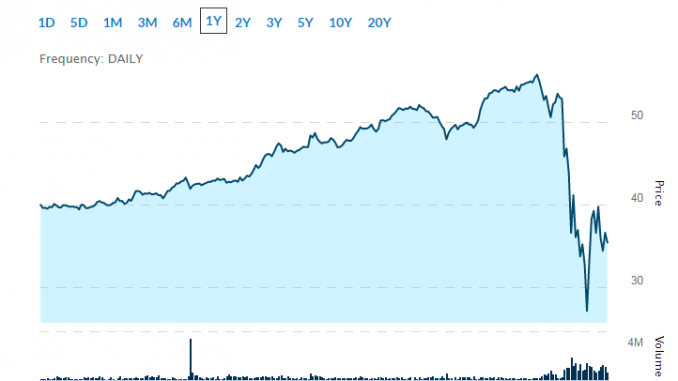 Like the other two stocks mentioned above, Brookfield Infrastructure stock has also suffered losses so far this year. The stock has declined by 40%, and although the coronavirus pandemic will have an effect on its earnings, the company is still largely resistant to it.
While toll roads and ports will suffer, Brookfield's gas pipelines will continue to give the company the necessary cash flow, thanks to its long-term contracts. According to the company, only a mere 5% of its cash flow may be affected due to the coronavirus pandemic and resulting lockdowns.
Brookfield has enough financial strength to weather the problems that may arise due to the current situation. It concluded 2019 with a strong rating and $1.9 billion in cash and borrowing capacity. Because of this, if there are attractive acquisitions to be made, then the company can step in quickly and, in fact, has a previous history of doing just that in times of weakened markets. It is a stock that could well prove to be a decent buy in the circumstances.
Featured image: Pixabay