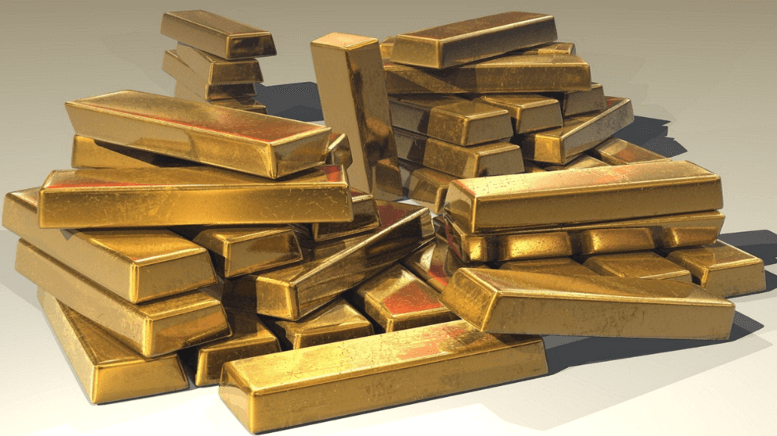 The surge in gold over the past months has been quite staggering, so it's only natural for investors to look for the best gold stocks to buy right now. The markets have been incredibly volatile over the past weeks, and when that happens, investors often start buying gold in order to protect their capital. Gold is one of the most popular safe-haven assets in the world, and its price has climbed steadily as more and more investors piled on to it. The coronavirus pandemic has been the biggest factor behind the current situation in the market, and the crisis is not over yet.
The rise in the price of gold is also a boon for companies that are involved in gold production. Those companies get a higher price for their produce, and usually, such a state of affairs leads to a rise in the stock price. It could be worthwhile for investors to take a look at some of the best gold stocks to buy at this point. There are some gold stocks that have emerged as promising options for investors, and it is important to have a closer look at these companies.
Best Gold Stocks to Buy: Barrick Gold Corp (NYSE:GOLD)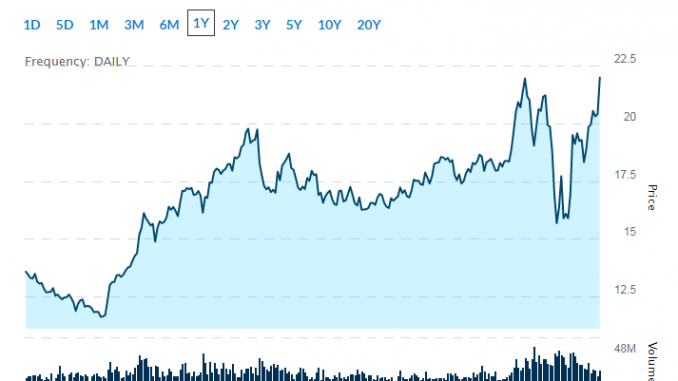 Barrick Gold is the second-biggest gold producer in the world, with mines spread across 13 countries. Although it has not suspended operations at any of its properties, Barrick has stated that non-essential projects have been "curtailed." In 2019, the company produced 5.5 million ounces of gold, making it the second-biggest producer that year.
However, in this regard, it should be noted that the company's all-in sustaining costs came in at $894 per ounce, which was lower than the AISC of $966 per ounce recorded by number one producer Newmont. Nevertheless, such an impressive performance helped Barrick to deliver EBITDA earnings of $8.8 billion. In addition to that, the company delivered EBITDA margins on 91%, which was one of the highest in the industry. Another important factor in favor of Barrick is the management's goal to make the company's financial position stronger.
At the end of 2019, the net debt for Barrick stood at $2.2 billion, and while that figure may be high, it reflected a reduction of 47% from 2018. That is another compelling reason why Barrick Gold could well prove to be one of the best gold stocks to buy right now.
>> 3 Retail Stocks to Avoid Despite the Recent Sell-Off
GOLD stock soared by 8% to $22.05 on Thursday.
Best Gold Stocks to Buy: Kirkland Lake Gold Ltd (NYSE:KL)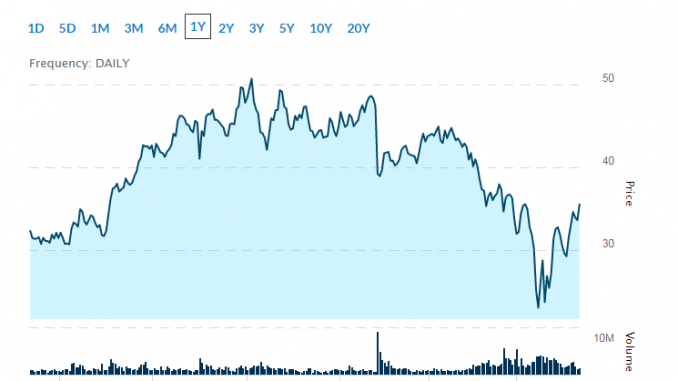 Another promising gold stock that could be worth looking into is Kirkland Lake. In 2019, Kirkland produced 974,615 ounces of gold, with all-in sustaining costs of $564 per ounce. Both those figures were a record for the company, and, in addition to that, Kirkland ended 2019 with a cash position of $690 million.
The cash position gives the company the ability to handle any disruption to its business. It suspended operations at its Hold Complex and later withdrew its projections for 2020. Financial 2019 proved to be a landmark one for Kirkland, as it reported EBITDA earnings of $969 million, which reflects an 82% year-on-year rise. In addition, the company's cash flow was boosted to $919 million for the year, which is a significant jump from $549 million in 2018.
However, that is not all. The acquisition of Detour Gold has added 14.8 million ounces worth of open-pit mineral reserves. In 2018, it had 5.7 million ounces of the proven and probable gold reserve. However, that figure soared to 20.5 million in 2019.
KL stock is now trading at $35.50, higher by 5.88%.
Best Gold Stocks to Buy: Newmont Corporation (NYSE:NEM)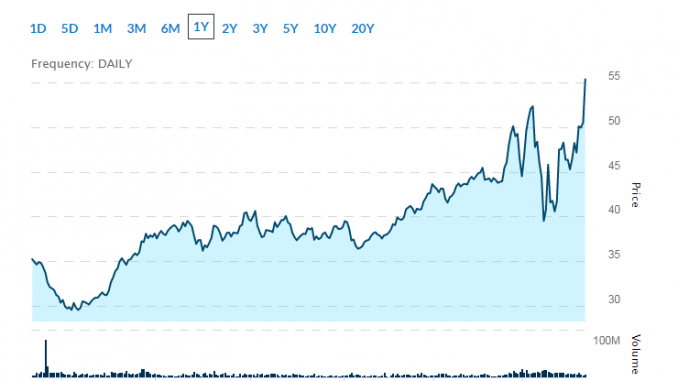 Lastly, Newmont stock should be put onto investor watch lists for gold stocks. It is the biggest gold producer in the world and has emerged as a major generator of free cash flow.
In 2019, the company produced six million ounces of gold, much of which came from its eight most active mines. The company has two other mines that are currently being ramped up. Newmont announced that due to the reduction in debts and costs, it would be able to produce $2 billion in free annual cash flow if the price of gold remains at $1,500 per ounce.
If the price of gold rises, then for every rise worth $100, Newmont is going to generate $400 million worth of free cash flow.
NEM stock is now up by 10% at $55.54 and made a new high of $56.05.
Featured image: Pixabay