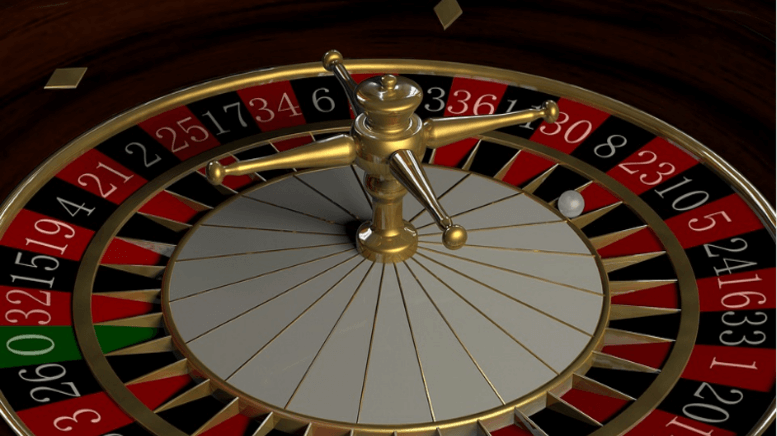 When the coronavirus pandemic steamrolled the markets over the past few days, many casino stocks took a beating as well. That was because casinos had been asked to shut down in the wake of social distancing measures implemented by the United States government. The drop in the stock prices was perfectly understandable, considering the fact that many casinos could be shut for an indefinite period of time. That being said, it is important to note that some of the big-ticket casino stocks have actually started making a recovery.
After hitting record lows last week in the wake of the lockdown, many casino stocks have recovered significantly and roared back by as much as 100%–150% from those lows. Many of the recovering casino stocks belong to big-ticket casino operators that have a lot of cash and substantial credit lines that could help them get through up to a year-long lockdown period, if not more. This could well be a time for investors to have a closer look at these recovering casino stocks.
Casino Stocks Bouncing Back: Wynn Resorts, Limited (NASDAQ:WYNN)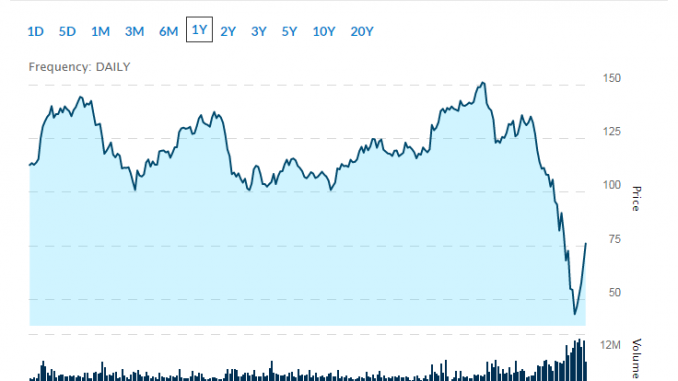 Wynn Resorts is one of the biggest casino operators in the industry, and the lockdown initially affected its stock quite badly. However, Wynn stock has managed to bounce back by 120% from lows of $35.84, and while that is a welcome development for investors, it needs to be seen in the right perspective.
WYNN stock is still actually down by 50% from its February highs of $158.41. However, these are extraordinary times, and New York-based analysts believe that the stock is actually undervalued. Gaming industry analyst Joe Greff at J.P. Morgan stated that Wynn Resorts has a strong liquidity position and can endure the current situation for as long as 17 months.
Following the comments from Greff, Wynn stock enjoyed a significant recovery on Tuesday. It cannot be denied that the stock has been beaten down considerably following the latest events, but the recovery indicates that Wynn has the wherewithal to stay afloat for a considerable period of time despite the lockdown. Investors could do well to keep an eye on the stock over the coming days.
Casino Stocks Bouncing Back: MGM Resorts International (NYSE:MGM)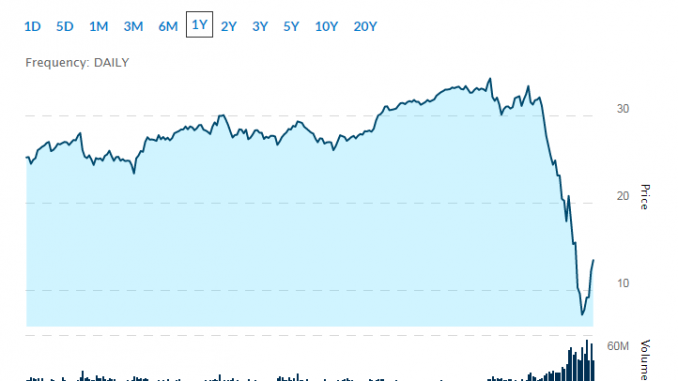 Another big-ticket casino operator stock that has recovered sharply in recent days is that of MGM Resorts. The stock hit a low of $5.90 back on March 18, but it jumped by 125% over the past week.
>> 3 Video Streaming Stocks to Watch Amidst COVID-19 Panic
That being said, MGM stock is still down by 62% from its February high of $34.64. While the recovery must have come as a major relief to many investors, it is important to note that there is still a lot of near-term pressure that has to be absorbed by MGM stock.
Due to widespread cancelations brought about by the lockdown, MGM has also decided to cancel its much-anticipated share buyback program. The company previously announced the share buyback program in February, but the travel ban imposed on visitors from Europe dashed all hopes of any recovery in the share price. The company recently announced that it was also halting the buffet service at many of its locations.
Casino Stocks Bouncing Back: Penn National Gaming, Inc (NASDAQ:PENN)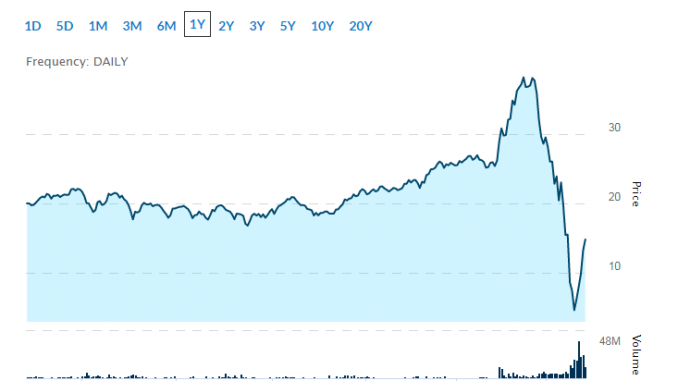 Penn National Gaming stock is another casino stock that's managed to engineer a recovery after having slumped in recent times. On March 18, PENN stock fell to a low of $3.75 a share, but since then, it has recovered by 300%.
One of the biggest reasons behind the recovery is the news about the United States government's plans to bail out many businesses, and Penn National Gaming could be one of those.
While its operations in the United States remain closed, China's relatively quicker recovery from the pandemic has raised hopes about the company's operations in Macau. Additionally, Bank of American analyst Shaun Kelley has been notably bullish about casino companies that operate in the region.
Featured image: Pixabay