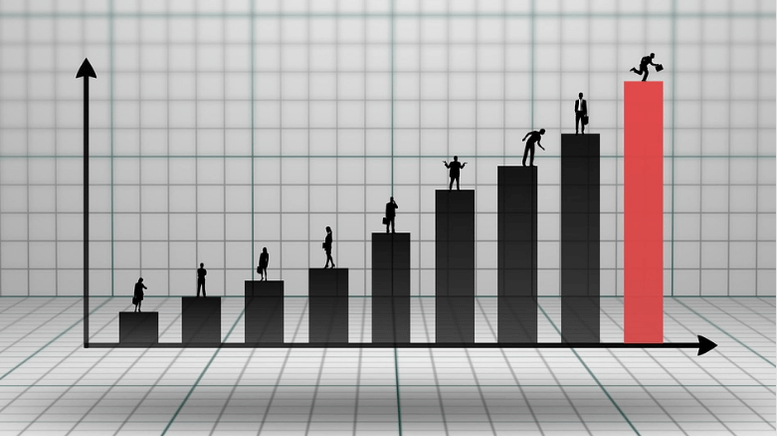 The markets have been in complete turmoil over the past weeks due to the onset of the coronavirus pandemic. Even a multi-trillion dollar stimulus package from the United States has failed to buoy investor sentiments. The markets are extremely volatile at this point in time, and the bears are having a good time. In such a situation, investors could consider investing in defensive stocks.
Defensive stocks belong to companies involved in essential goods and services. Essential goods and services are going to be in demand irrespective of any economic downturn or widespread lockdowns. Including defensive stocks in an investment portfolio allows the investor to protect their capital during turbulent times and could eventually result in some gains as well. Here is a quick look at 3 defensive stocks that could be worth tracking at this point in time:
3 Defensive Stocks to Consider: Cisco Systems, Inc. (NASDAQ:CSCO)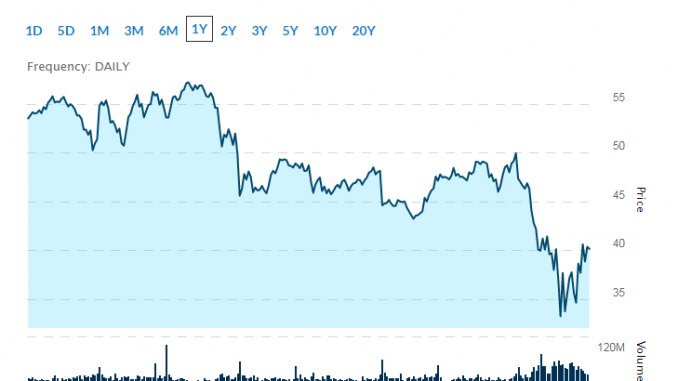 Cisco Systems is one of the biggest tech giants and remains the dominant player in the networking industry. In 2019, the company's revenue soared by 5% to hit $51.9 billion. It should also be noted that the company is involved in cybersecurity and communications. In other words, once the dust settles on the pandemic, Cisco's enterprise solutions are still going to be in considerable demand.
Even when people are working from home, Cisco's cloud-based cybersecurity solution, Umbrella, and remote communication product, Webex, are expected to be in demand. That being said, the networking software, hardware, and services remain the company's main business—and demand for these products is still quite high.
>> 3 Blue Chip Healthcare Stocks to Watch in 2020
Companies like AT&T (NYSE:T) and Verizon (NYSE:VZ) are expected to spend big after having controlled their spending for years, something which will likely be a positive for Cisco. Plus, the launch of 5G will also see an increased demand for the company's networking products.
It is also important to keep in mind that Cisco has the necessary cash position to take a hit during a prolonged economic downturn such as this time may turn into. At the end of the last reported quarter, Cisco had cash and cash equivalents of $11.1 billion.
CSCO stock has declined by 25% over the course of the previous four weeks, but with a price to forward earnings ratio of 12.2, it could be a stock worth watching.
3 Defensive Stocks to Consider: Arista Networks Inc (NYSE:ANET)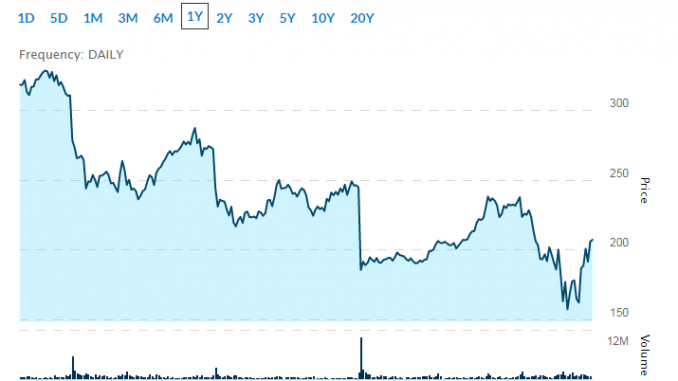 Another interesting defensive stock at this point in time is Arista Networks. The company is a competitor against Cisco in the market for high-speed data center switching and has raised its market share considerably in the past few years. From a market share of only 10% in 2015, Arista has a market share of 18% as of 2019. It counts behemoths like Amazon (NASDAQ:AMZN) and Microsoft (NASDAQ:MSFT) as its clients, which is why it came as no surprise when its revenue rose 12.1% year-on-year in 2019 to hit $2.41 billion.
Arista generates most of its revenue from a handful of gigantic companies, which helps to make its marketing costs considerably lower. Last year, Microsoft and Facebook (NASDAQ:FB) contributed to 23% and 17% of its revenue, respectively.
That being said, this also indicates that Arista is quite dependent on capital spending from these corporations. In the fourth quarter, revenue actually declined by 7.2% year-on-year.
All told, the company has $2.7 billion in cash, and considering the fact that the cloud space is expected to continue to grow quickly, Arista could be a decent bet at this point.
3 Defensive Stocks to Consider: Verizon Communications Inc. (NYSE:VZ)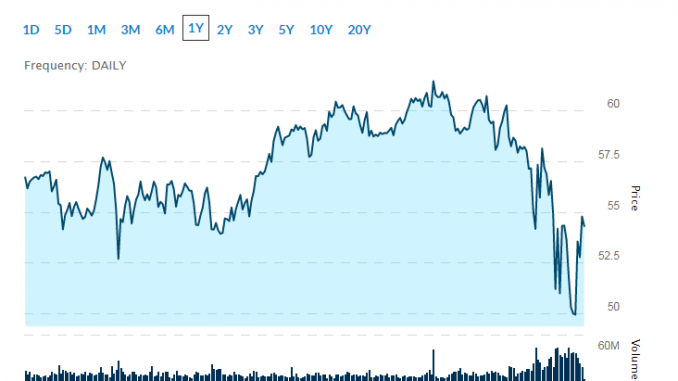 Verizon is a veritable giant, with a market cap of $224 billion. The company has 118 million customers, and in 2019, it generated revenue of $132 billion. There is hardly any doubt that it could be one of the safest defensive plays in the market at this point. Lockdowns will likely result in higher demand for Verizon's services, which could help raise the company's revenue.
In the fourth quarter, Verizon made marginal year-on-year gains but missed analysts' forecasts. Verizon generated earnings of $1.13 a share, which was slightly lower than analysts' estimates of $1.15 a share. Revenue of $34.78 million beat analysts' estimates.
Investors should also keep in mind that Verizon has a dividend yield of 4.5%, which is another factor that makes VZ a defensive stock worth tracking.
Featured image: Pixabay