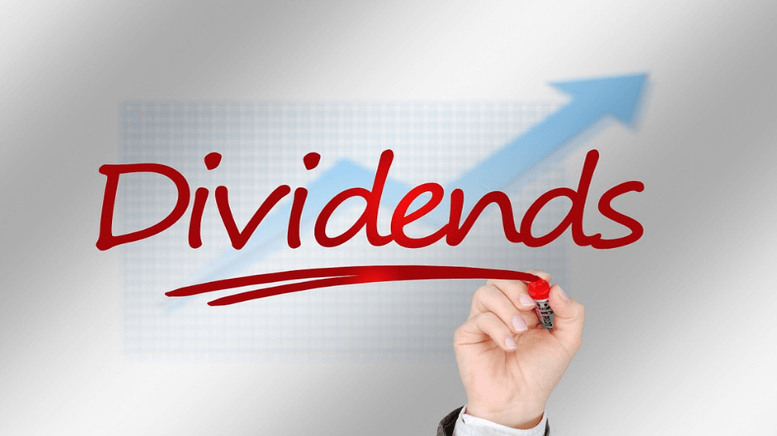 Over the years, dividend stocks have proven to be highly beneficial for investors and could be high in demand during this coronavirus crisis. The coronavirus pandemic has proven to be one of the biggest healthcare pandemics in many decades, and that has, naturally, affected the markets as well.
Due to the widespread lockdowns and the disruption to supply chains, most industries have been affected badly. The pandemic has resulted in markets sinking, and the volatility in the stock market has resulted in heavy selloffs. That being said, it is also important to note that panic selling might not be the best idea either.
In fact, investors in it for the long-term might consider this as an opportunity to buy into dividend stocks. When returns from the stock markets hit such abysmal lows, dividend stocks present an opportunity for investors to potentially generate a steady income.
Dividend stocks generally belong to well-established companies that have been in business for a reasonable period of time and are generally not that affected by selloffs in the market. Here is a look at three dividend stocks that investors could consider at this point in time.
Dividend Stocks to Watch: Microsoft Corporation (NASDAQ:MSFT)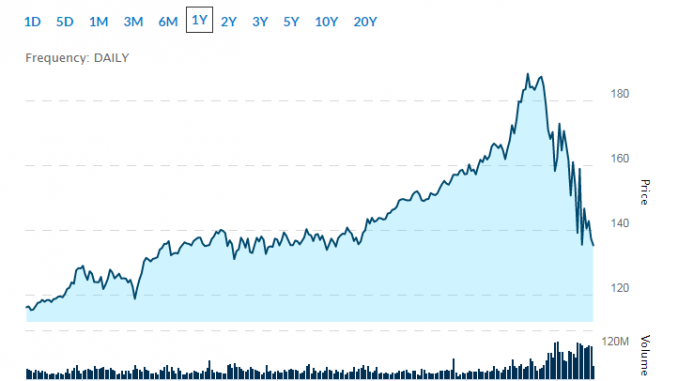 Tech giant Microsoft is one of those companies that could be tracked by investors at this point if they are looking for a steady dividend-paying company. The company has a dividend yield of 1.51%, and even before the coronavirus pandemic hit, it had been growing at a highly impressive rate. In the last reported quarter, Microsoft's non-GAAP earnings soared by 37%, while revenue went up by 14% year-on-year. Microsoft's cash flow has been improving steadily, which helps to further improve the current dividend payout ratio of 36%. Over the past 16 years, the company has raised its dividends steadily.
>> 3 Cheap Tech Stocks to Buy After the Market Crash
That being said, Microsoft will not completely avoid a hit from the coronavirus pandemic; the company projected lower-than-expected earnings due to a slowdown in Windows software sales. However, the company stated that other arms of its business would not be hurt.
MSFT stock has a trailing price to earnings ratio of 24, and analysts believe that the company's growth in 2020, as well as in 2021, is going to be in double figures. MSFT could prove to be an excellent choice for investors looking for a dividend-paying stock.
Dividend Stocks to Watch: Applied Materials, Inc. (NASDAQ:AMAT)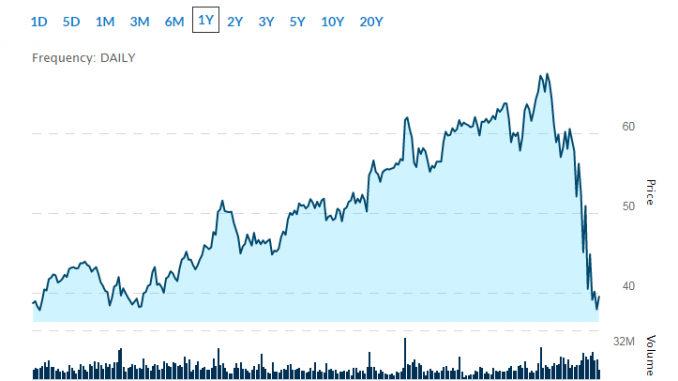 Chip stocks have suffered considerably over the past months due to the coronavirus crisis and the industry's dependence on the massive Chinese market. The demand for products like smartphones is going to nosedive during this pandemic, so chip stocks like Applied Materials have suffered considerably. AMAT stock has lost around 22% so far in 2020, but it should be noted that in its most recent earnings call, the company stated that it foresees considerable growth in its foundries investment due to the rollout of 5G.
If that is true, then it suggests that the company's recent slump due to the coronavirus pandemic might well be temporary in nature. In addition to that, AMAT is among the stronger dividend stocks. Recently, Applied Materials raised its quarterly dividend to $0.22 per share, which reflects a one-cent increase. More importantly, investors should note that the payout ratio is now at 20%, a sustainable amount for the company in the long run. This means there is the possibility of higher dividend payouts in the coming years.
Dividend Stocks to Watch: 3M Co (NYSE:MMM)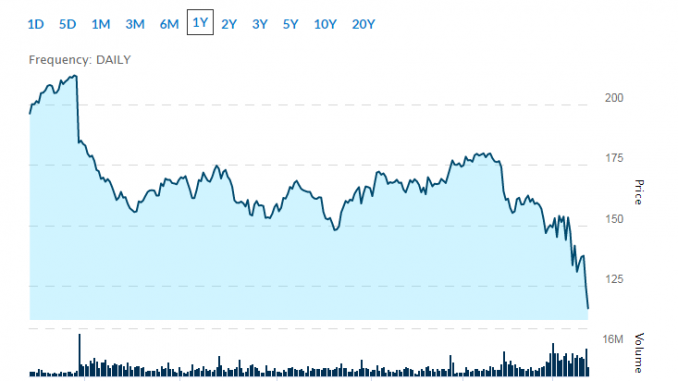 Everyday products manufacturer 3M has emerged as another option for investors who might be looking for dividend stocks. 3M stock has declined considerably during the course of this selloff, but the stock is trading at an attractive level. While MMM stock has tanked by 13% in recent months, its dividend yield has actually risen at an impressive rate. The dividend yield currently stands at 4.2%, a considerable rise from 3.6% in February.
The quarterly dividend stands at $1.47 a share currently, which works out to $5.88 a share annually. If investors are looking for a stock that can payout generous dividends and also boasts of an excellent track record, then 3M could well be an excellent option. Moreover, the fact that its dividend yield now stands at 4.2% indicates that dividends could keep rising.
Featured image: Pixabay