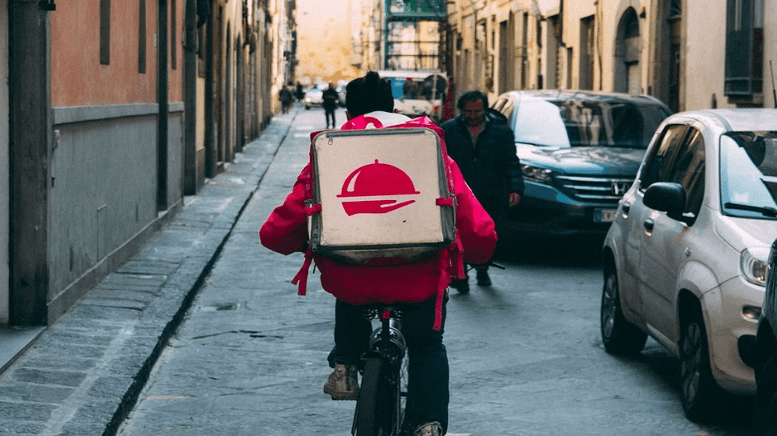 The coronavirus pandemic has resulted in lockdowns across several parts of the United States, which has led to bullishness for food delivery stocks. Due to the pandemic, hundreds of thousands of people are now self-isolating in their homes and therein lies an immense opportunity for food delivery services. While stocks from most other industries fell to historic lows, food delivery stocks managed to swim against the tide and actually rallied despite the condition of the wider market.
In addition to that, it is important for investors to keep in mind that there is still no guarantee that the lockdowns are going to end any time soon. In such a situation, it is almost certain that people are going to order food almost every other day, and that creates the perfect conditions for food delivery companies to do a lot of business. That being said, it is also true that investors might be wondering how long these conditions are going to last. It's important to take a look at some of the select food delivery stocks in the market at this point. Here are three:
Food Delivery Stocks to Watch: Domino's Pizza, Inc. (NYSE:DPZ)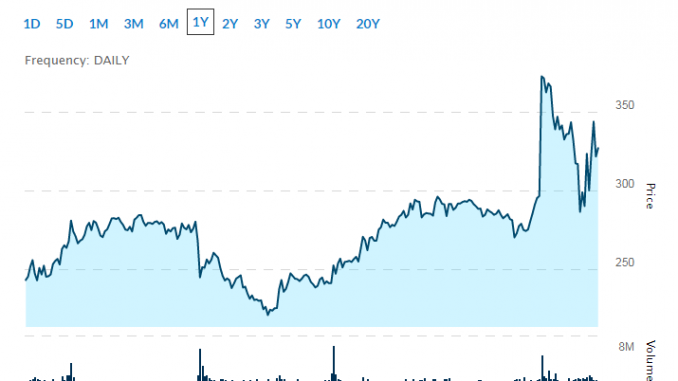 The Michigan-based pizza chain is one of the biggest in the world and also happens to be well-known for its delivery service. In light of the current situation, Domino's has emerged as a stock to watch. Over the past month and a half, DPZ stock has rallied by $19 and is now trading at $327 a share. As much as 55% of its orders are for home delivery, and in the coming days, that percentage is only going to rise. Despite the weakness in the wider market, the stock has shown remarkable strength and has emerged as one of the strongest food delivery stocks.
More importantly, Domino's has a total of 17,000 locations spread across 90 countries and as the lockdown intensifies worldwide, the company will also be making more deliveries. To ease the process even more, the company has introduced contactless deliveries in many of its markets due to the coronavirus pandemic. Contactless delivery is now available in the United States, Australia, Ireland, and India at this point. In addition to that, the company is aiming to hire 10,000 more workers in order to deal with the rise in delivery orders. That is an indication of the sort of business Domino's is expecting to do in the coming days. This is definitely a stock to watch.
>> 3 Casino Stocks Bouncing Back After the Recent Panic Selling
Food Delivery Stocks to Watch: Blue Apron Holdings Inc (NYSE:APRN)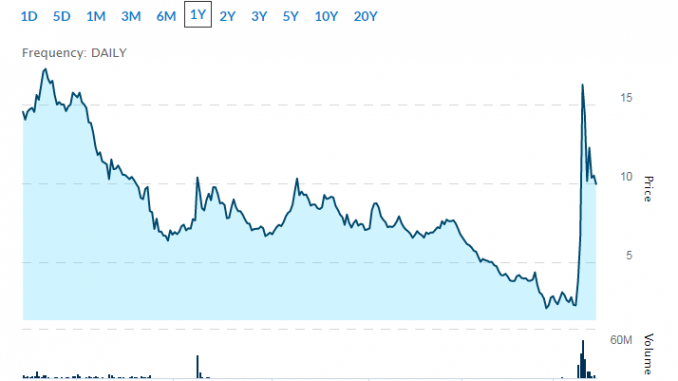 One food delivery stock that has soared considerably over the past days is that of online meal kit delivery company Blue Apron. The New York-based company delivers pre-measured meal kits. During the coronavirus-induced lockdown, the stock has come into sharp focus. Over the past month, APRN stock has soared by 260%, despite the 15% decline that it experienced over the past two trading sessions. It goes without saying that this is a food delivery stock that is clearly in sharp focus.
The company announced last week that there has been a considerable surge in orders and it is taking steps to meet the demand. The company stated that it is building capacity in order to ensure that it can fulfill its orders. That being said, with competition high in the space, are these measures enough to keep Blue Apron ahead of the pack?
Food Delivery Stocks to Watch: Waitr Holdings Inc (NASDAQ:WTRH)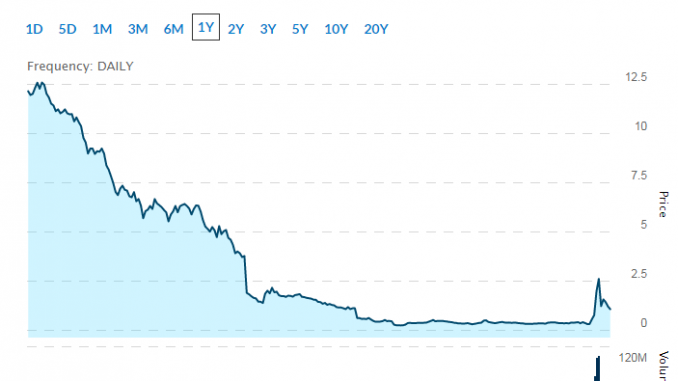 Waitr has emerged as one of the best food delivery stocks on the market. WTRH stock has surged by 350% so far, and in the middle of this crisis, the company is expected to do brisk business. The surge in stock price is definitely impressive, and it is likely that that Waitr stock might be in focus among investors.
However, it should be noted that there are many other companies operating in the food delivery business. DoorDash, UberEats, and PostMates are three other companies that are going to give stiff competition to Waitr during this time. This means, naturally, customers might not always turn to Waitr when placing a food order. That being said, it is likely that the company will still improve its performance during this time.
Featured image: Pixabay