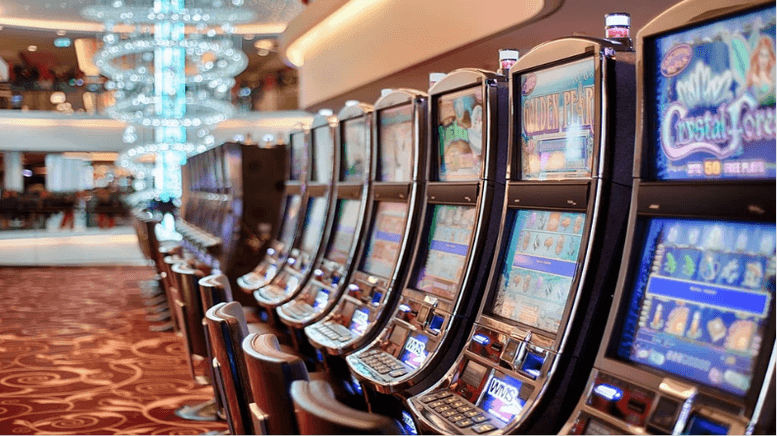 Many sectors have been hit badly due to the lockdowns brought about by the coronavirus pandemic, and the casino sector is certainly one of those. The lockdowns of casinos resulted in a sharp decline of revenues on an epic scale, which, in turn, was reflected in the performance of numerous casino stocks. Many of those hot casino stocks suffered remarkable declines as more and more investors recognized the magnitude of the problem. However, casino stocks enjoyed a welcome rally on Thursday after Las Vegas Sands reported solid earnings for its most recent quarter on Wednesday.
Most of the casino stocks had suffered from a case of panic selling amid the closures and lockdowns. However, it should also be noted that the casino stocks in question belong to some of the biggest casino operators in the world, and it is likely that these operators will survive the current crisis. These companies not only have substantial cash balances but have access to significant credit lines as well, which they can use to tide over this current crisis. Some of these credit lines could take care of these companies' survival for up to a year, so it could be worthwhile to have a look at some of the hot casino stocks that have recovered recently.
3 Hot Casino Stocks Recover: Las Vegas Sands Corp. (NYSE:LVS)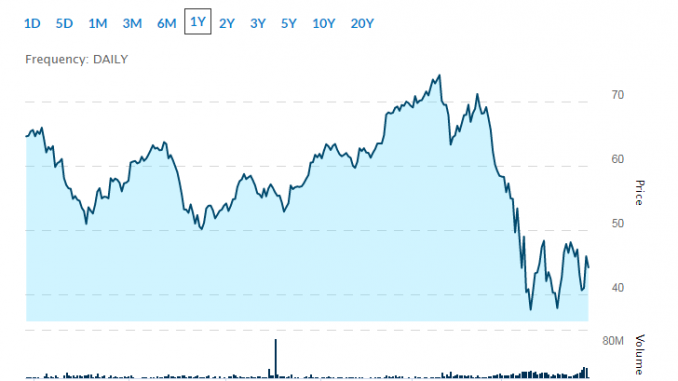 One of the casino stocks that ought to be on the radars of most investors is Las Vegas Sands. Although the company's performance in the first quarter was far from overwhelming, LVS stock rose by 12% this week, sparking the recovery among casino stocks.
Revenue dropped by 51% year-on-year to $1.78 billion due to the coronavirus crisis, and the net loss for the period stood at $21 million or $.03 per share. Analysts had projected net revenue of $2.03 billion and a loss of $0.05 a share. While those numbers are disappointing, Chief Executive Officer Sheldon Adelson stated that he is highly optimistic about the resumption of normal business at its properties in Asia.
He said that the company is confident that the situation is going to improve substantially in Asia in the summer and that Las Vegas Sands is going to be in a "much better place" by the time the fall comes along. He added that customers in Asia are waiting eagerly for the properties to reopen.
>> Top 3 Blue Chip Tech Stocks to Buy in 2020
3 Hot Casino Stocks Recover: Wynn Resorts, Limited (NASDAQ:WYNN)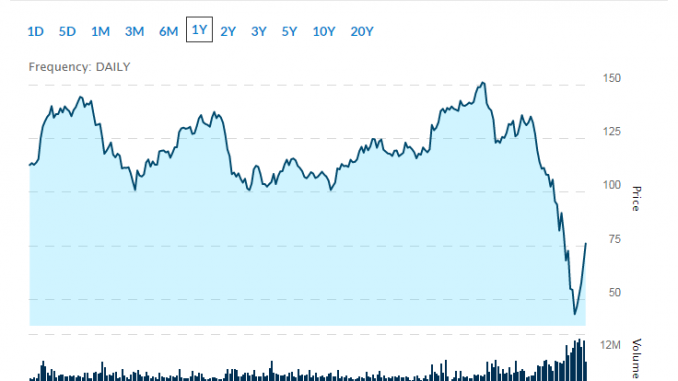 WYNN stock emerged as another major gainer from among casino stocks after the company made a major announcement earlier this week. On Thursday, the stock gained 9% after Wynn announced that its property on the iconic Las Vegas strip is all set to reopen in mid-May.
It is also important to note that Wynn's properties in the gambling hub of Macau have already reopened and operations have resumed. Over the past month, WYNN stock has soared by 110%, and it is clear to see that it is slowly recovering from the sell-off triggered by the coronavirus pandemic.
In addition to that, investors should also keep in mind that as of December 2019, the company had a cash balance of $2.3 billion, and earlier in April, Wynn reported it had liquidity of around $3 billion. That is enough to take care of operating costs for as long as 1.4 years. While these are all positive factors for Wynn Resorts, experts have also warned about a second wave of infections, so Wynn might not be totally out of the woods just yet.
3 Hot Casino Stocks Recover: MGM Resorts International (NYSE:MGM)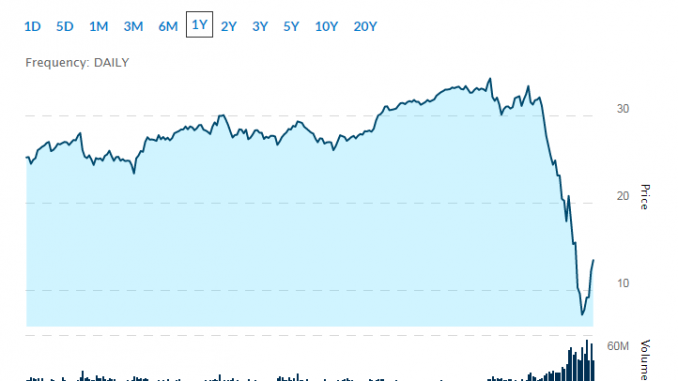 Last but not least, investors looking to get into casino stocks could also consider tracking MGM stock. The stock sank to a 52-week low back in mid-March. However, things have improved considerably since then, with MGM stock delivering gains of 130% since.
Yesterday, the company revealed the preliminary results for its first fiscal quarter, which did not make for pretty reading. The company revealed that consolidated revenue is going to be $2.3 billion, which reflects a decline of 29% from the year-ago period and is also short of analysts' estimates of $2.48 billion.
Sports betting was supposed to be a major revenue driver for MGM, but with the suspension of all live sports, the situation has changed dramatically for MGM. However, it has $3.9 billion in cash balance and has, in fact, refused to take money from the government.
Featured image: Pixabay