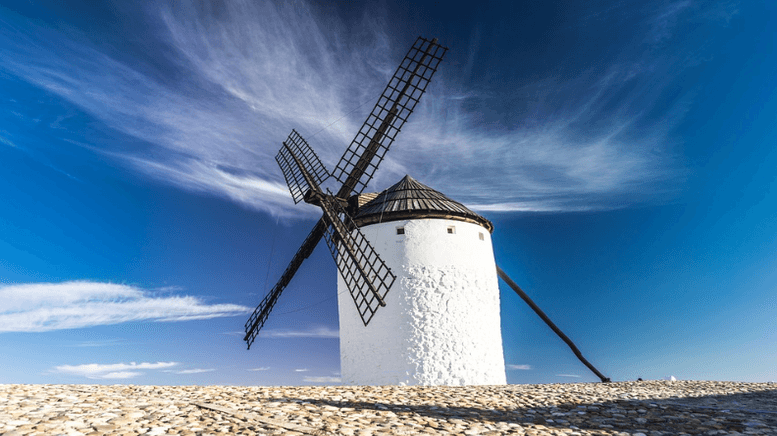 With the US economy headed into a recession, investors should consider renewable energy stocks, as it is expected that renewable energy will power the recovery from the current COVID-19 crisis. Renewable energy could spur GDP growth of around $100 trillion in the next three decades. According to the International Renewable Energy Agency (IRENA), growing investment in the sector will generate significant economic returns in the future, while at the same time helping combat the effects of climate change.
Francesco La Camera, the IRENA director, indicated that renewable energy will be vital in kick-starting economic recovery after the COVID-19 crisis. The sector could create around 42 million jobs by 2050, and as a result, governments should accelerate renewables and make energy transitions a part of the wider economic recovery plans. La Camera added that countries could achieve significant social and economic objectives as they pursue a resilient future without leaving anyone behind.
For investors thinking long-term, renewable energy stocks could offer an opportunity out of the recent turbulence experienced in equity markets. The current coronavirus situation is still bleak, and any of these renewable energy stocks could be battered, but, even still, in the long-term, they present huge prospects that investors may want to consider.
3 Renewable Energy Stocks to Buy Right Now: NextEra Energy Inc. (NYSE:NEE)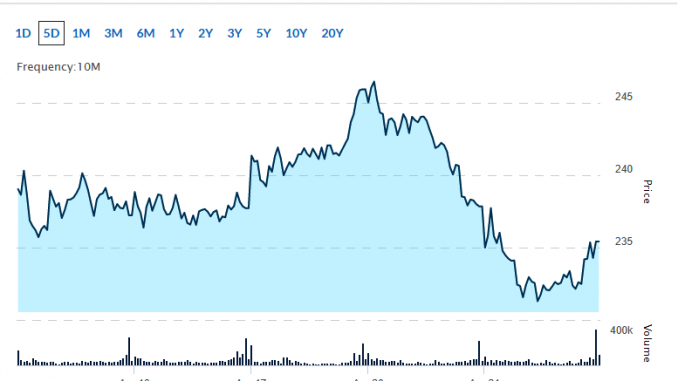 NextEra Energy expects to experience some headwinds this year due to the coronavirus pandemic, but business is better positioned compared to rivals. The company operates in all three end energy markets (industrial, commercial, and residential), and with the EIA indicating that demand in electricity will drop by 3% this year, the company is likely to feel the impact.
Its main electricity utility, the Florida Power & Light (FPL), leaned on commercial and residential customers, bringing in 35% and 55% of its operating revenue in 2019. Although the business has been affected by the stay-at-home directive in Florida, there has been a lax description of what is an essential service, so FPL could emerge from the crisis with less damage. Alternatively, the company could lean on its power generation affiliate, NextEra Energy Resources, to offset weakness in the electricity utility.
>> Top Gold Stocks to Buy as Yellow Metal Looks Strong
Most importantly for investors, EIA has indicated that renewable energy will grow 11% this year, which is good news for NextEra. Also, with the company expected to release its Q1 2020 results on April 22, investors will get a glimpse of how headwinds will affect the company this year.
3 Renewable Energy Stocks to Buy Right Now: Atlantica Yield (NASDAQ:AY)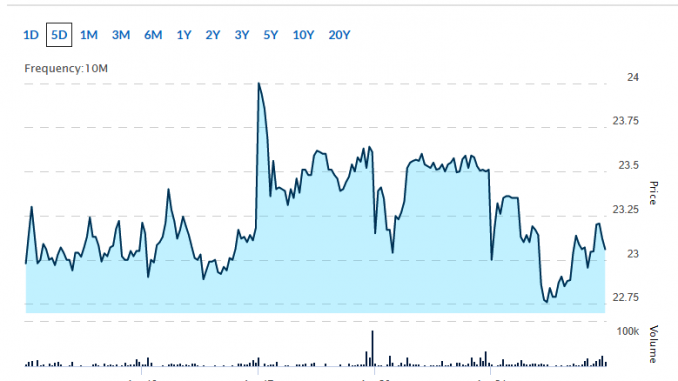 Another renewable energy stock that investors could keep an eye on is Atlantica Yield. The company has wind and solar assets totaling a capacity of 1.5 gigawatts. The company also generates revenue from natural gas, electrical transmission, and desalination assets; however, renewable energy accounts for a big percentage of its business.  According to management, the company indicates that around 69% of its available cash will go to renewable energy between 2020 and 2024.
Because of the company's diverse assets, it will likely feel less financial impact from the coronavirus situation. Investors may also be looking at the company because of its attractive dividend yield of 6.98%. Although the high dividend payout could be alarming, the company has clarity about its financial position owing to its power purchase agreement that has set prices for 18 years.
3 Renewable Energy Stocks to Buy Right Now: SolarEdge Technologies (NASDAQ:SEDG)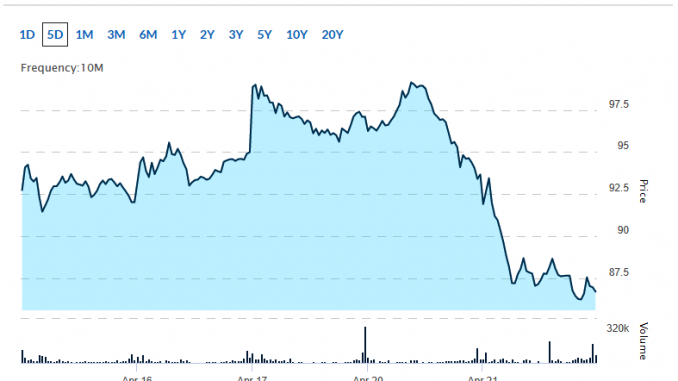 SolarEdge Technologies, which was established in 2006, is a leading photovoltaic inverter manufacturer globally. The company gives investors exposure to several other renewable energy areas. At the beginning of last year, it acquired Italian company S.M.R.E Spa, which deals with the development of powertrain tech for electric cars.
In 2018, the company expanded into energy storage solutions after acquiring Kokam and Gamatronic. The energy storage area is a potential growth segment, and the company's diversification into it is timely as the market is expected to grow 13 fold by 2024.
Last year, SolarEdge posted record revenue of $1.4 billion, which is a 52% YoY growth. The bottom line of the company was also incredible, posting a net income of around $145 million. Although SolarEdge hasn't offered guidance for 2020, it also hasn't reported any significant disruption to its activities because of the coronavirus pandemic.
Bottom Line
Renewable energy stocks may provide an opportunity for long-term investors looking beyond the current situations. Once COVID-19 is defeated, these stocks could provide a pathway to recovery.
Featured image: Pixabay