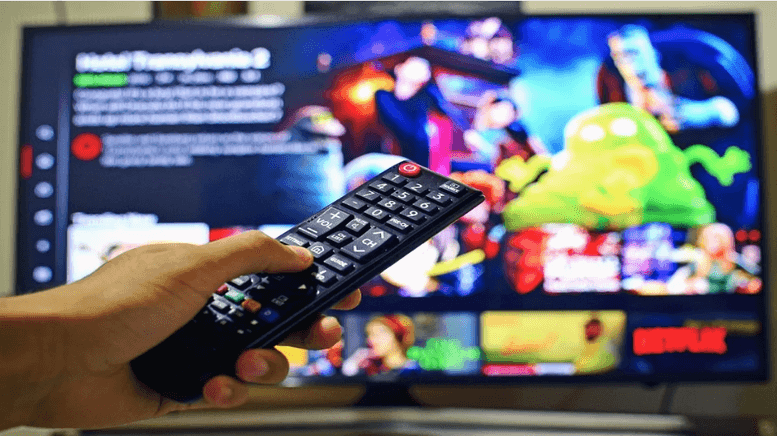 The coronavirus pandemic has come as an unlikely boost for many video streaming stocks. The crisis has not only wreaked havoc in the stock market, but it has also shaken up multibillion-dollar industries in the blink of an eye. The movie theater industry got a massive jolt when all theaters in the United States were shut down. While theaters were not getting much footfall in the days leading to the shutdown, the situation has now changed dramatically. For instance, some studios may opt to digitally delivery films to viewers, offering films meant to be in theaters right now for rent (such as this year's adaptation of Jane Austen's Emma).
Thousands of people are now in isolation and spending their days at home, so renting movies that are meant to be in theaters right now seems like a good call. The digitization of entertainment had already been going strong for some time, but the current lockdown could accelerate the growth of the industry in a big way. If investors want to get in on the act, they could consider tracking some video streaming stocks. Here is a look at three potential winners.
Video Streaming Stocks to Watch: Netflix Inc (NASDAQ:NFLX)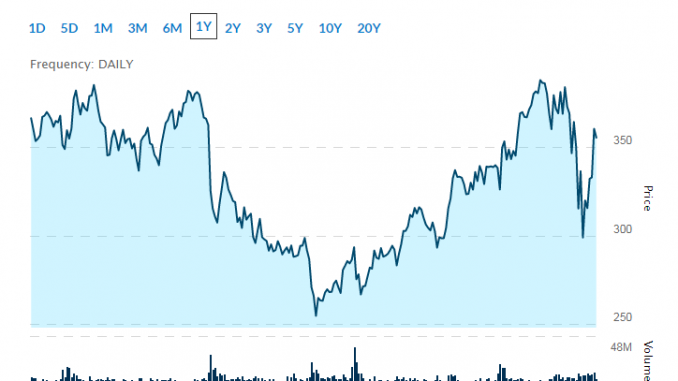 Netflix is the biggest video streaming service in the world, and with the expected spike in viewership, the company is in a uniquely beneficial position at this point in time. Netflix has 61 million subscribers in the United States, and viewing hours are, no doubt, going to rise considerably. However, a spike in viewing hours wouldn't lead to more revenue for the company; only a rise in subscribers would, and it's no guarantee that there will be more subscribers to the streaming service during the lockdown time, what with many people concerned about their future finances.
The market still seems optimistic for NFLX, though. NFLX stock soared by 9% on Monday and another 3% this morning after William Power of Baird upgraded NFLX from neutral to outperform. Power stated that the company could be a key beneficiary of the current crisis and continue to take market shares from television services.
>> 3 Dividend Stocks to Watch During the Current Crisis
Video Streaming Stocks to Watch: Roku Inc (NASDAQ:ROKU)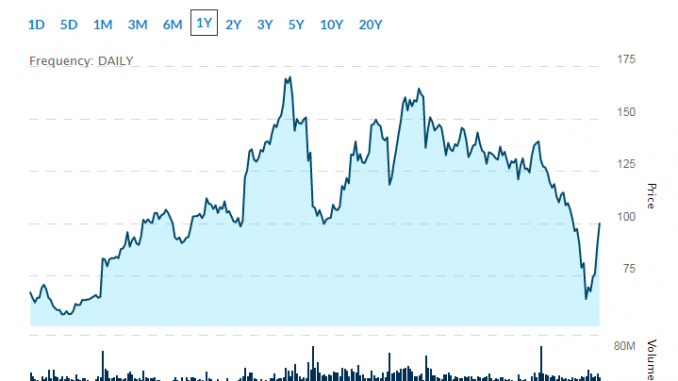 Another company that may benefit from the rising streaming hours is Roku. The company, which sells video streaming devices and has its own video streaming platform, makes money from advertising. So, unlike with Netflix, longer hours on Roku's streaming services could be a massive boost for the company. In 2019, customers spent 40 billion hours on Roku, which reflects a rise of 68% year-on-year—imagine how much more those hours could climb during the lockdown period.
Thousands of people are now staying at home due to the lockdown, and the hours spent on streaming services like Roku's are almost certain to rise in the coming days. At this point in time, ROKU stock has tanked 45% from its highest levels in 52 weeks, but with more and more people bored at home with nothing to do but watch streaming services, Roku could prove to be one of the video streaming stocks investors may want to keep an eye on.
Video Streaming Stocks to Watch: Spotify Technology (NYSE:SPOT)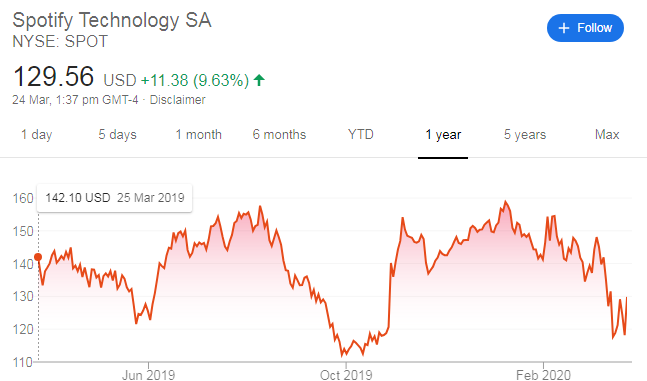 Now, this isn't strictly a video streaming stock, but Spotify is one company that stands to clock a lot of audio hours in these times. In addition to music, the company also streams original podcasts. The acquisition of The Ringer in February was another example of how Spotify is aiming to become a one-stop-shop for podcasts. The company generates its revenue in two ways. One is a free membership that is supported by advertising, while the other is a premium membership that comes with a subscription fee.
56% of its monthly average users are in the ad-supported medium, which generates the majority of its revenue. The longer these users spend on the platform, the more the company will generate revenue. The shutdown across the world could help the company to both acquire new users and generate higher advertising revenue as people spend more and more hours listening to music and podcasts on the Spotify platform.
Featured image: Pixabay