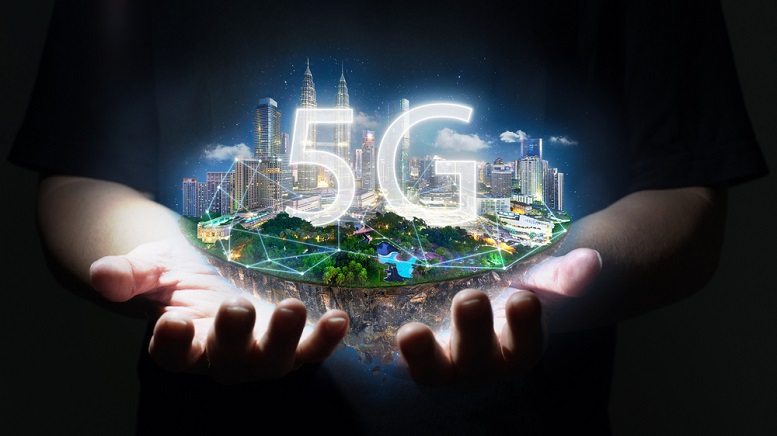 Almost a decade in the making, the fifth generation of wireless communication (5G) is finally becoming a reality across the globe. Promising download speeds up to 20 times faster than the current generation, 5G opens the door for a whole new world of possibilities in a host of areas ranging from virtual reality to driverless cars.
What is 5G and How Does It Differ from Previous Generations?
5G is pretty much exactly what it says on the tin—it's the fifth generation of cellular technologies. The first generation dates all the way back to 1979 and describes the analog telecommunication standards of the time. 2G came along in the early 90s and improved upon its predecessor in three specific ways—phone conversations became digitally encrypted, mobile phone penetration levels (signal) improved significantly, and data services were introduced, which famously allowed for SMS to be possible.
3G first became commercially available in 2001, and the biggest advancement here was that it allowed users to surf the web from their phone, something we may take for granted today but it was pretty revolutionary at the time. 4G, the standard we're all most familiar with, followed along in 2009 and improved massively on where 3G struggled as it allowed mobile networks to operate at a much higher capacity and thus made services such as HD video streaming, video calls, and wireless hotspots possible from the palm of your hand.
How Does 5G Work?
This is where things get technical, but we'll try to keep it as simple as possible. Like its predecessors, the fifth generation of wireless communication uses a system of cell sites that divide their territory into sectors and send encoded data through radio waves. Where 5G differs from before is that it can transfer a significantly greater volume of data through these radio waves. To give you the numbers, 4G channels are 20MHz, bonded together up to 160MHz at a time, 5G channels can be up to 100MHz, with Verizon (NYSE:VZ) using as much as 800MHz at a time. That may sound pretty jargon intensive, but anyone can see a jump from 20MHz to 800MHz is pretty huge.
Think about it this way: the data is like cars driving down a highway, and your device is the destination. Where 4G was a two-lane highway, prone to congestion and slow traffic, 5G is an 80 lane highway where a lot more cars can travel along freely and reach your device, the end destination, simultaneously.
>> Boeing Reportedly Resuming Production of 737 Max, Boosting BA Stock
Where is 5G Available?
Mobile networks across North America have been offering limited 5G availability in a handful of major cities; however, this has been largely restricted to a small number of neighborhoods within those cities. Verizon currently offers fifth generation in Chicago, Minneapolis, Washington DC, and a few others; however, this is focused around major landmarks such as Union Station and US Bank Stadium, and you'll need a moto z3 phone with a 5G moto mod attachment to access it. However, the carrier does have plans in place to launch 5G in 30 cities across the US by the end of the year.
AT&T (NYSE:T) launched 5G in 19 cities at the end of last year, but again there are restrictions on access as you'll need a Netgear Nighthawk 5G Mobile Hotspot to take advantage. Cities where this is available include Los Angeles, Dallas, San Diego, and San Francisco.
Canada will have to wait a little longer to get access to the fifth generation of wireless communication, as it probably won't be available until 2020. There are currently no phones on the Canadian market with 5G capabilities, but they can be found in the US.
What Stocks will Benefit the Most?
So now that you've had a crash course in what 5G is and how it works, as an investor you're probably desperate to know where to put your money to reap the full rewards of 5G. Well, wait no further:
Marvell Technology (NASDAQ:MRVL) stock looks set to be a huge beneficiary of 5G technology as semiconductor manufacturers have been described as "the arms dealers of the 5G race" given how pivotal the technology is in making 5G a reality. The company recently announced a long-term partnership with Samsung (OTC:SSNLF) to supply the mobile heavyweight with multiple generations of embedded processors that will provide its phones with 5G capability. Marvell stock is currently valued at $24.80, but with a name the size of Samsung on its books and with 5G set to define the next decade of mobile technology, don't be surprised if this is one stock to skyrocket in the coming months and years.
Nokia (NYSE:NOK) is a company you probably haven't thought much of since touchscreen phones became the industry norm, but the former trailblazer could have a big future with 5G. One thing we know for sure about 5G phones is that they're definitely not going to be cheap, but Nokia has big plans to change that by offering affordable 5G-enabled phones at about half the price of the high end of the market. Nokia stock is currently valued at $5.07, and we all know the appeal of a good bargain. So if it successfully launches an affordable 5G phone, this stock could really take off again.
Featured image: DepositPhotos © jamesteohart