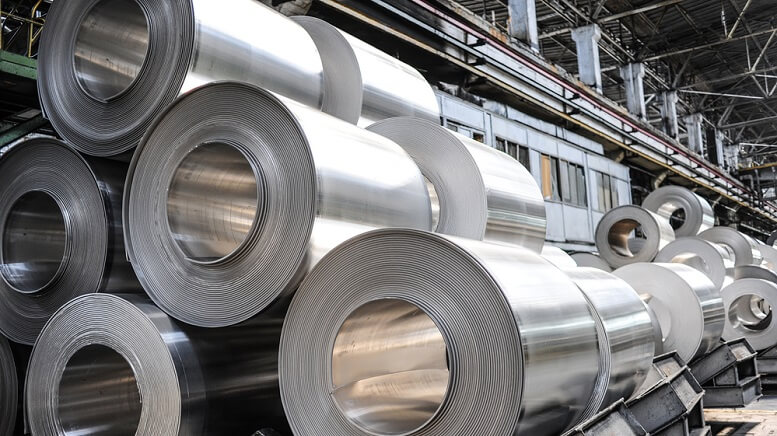 Alcoa stock is gaining momentum this morning after Alcoa Corp (NYSE:AA) announced a multiyear review of its business.
Aluminum giant Alcoa Corporation announced that the company was going to go conduct an extensive review of its business. It was part of the company's quarterly update with regard to the state of the business.
Short-Term Relief?
However, within that very same report, Alcoa also pointed out that the manufacturing sector is currently going through a slowdown. As a matter of fact, the comments made by the company could be called a warning to the entire manufacturing sector at large. As is well known, the consumption of aluminum is directly proportional to the level of manufacturing activity that is taking place in any economy.
Alcoa has stated that there is now a shortage of aluminum demand at a global level. As a matter of fact, the company went on to cut its forecast for global aluminum demand for the full year. In its report, the company also cited the reasons for the cut.
Alcoa stock is now trading higher by 7% at $20.51, off the session's high of $21.63.
The company stated, "The change is driven by weakening macroeconomic conditions, trade tensions between the U.S. and China, and contracting manufacturing activity, especially in the global automotive sector." Naturally, the company also projected a higher aluminum surplus for the year at a global level, as well.
>> MCK Stock Gains on Reports of $18 Billion Opioid Settlement
However, that is not all. The situation with the global aluminum demand has hurt Alcoa as well, and it has now emerged that the company is looking to lessen some of its non-core assets in order to tide over the crisis. The present situation with the demand gap has hit many aluminum companies hard, and in that regard, Alcoa is no exception.
That being said, it is widely believed that this is a temporary slump, and the Chief Executive Officer of Alcoa, Roy Harvey, said as much. Harvey stated during an interview that he expects demand to get back to expected levels by next year and blamed the state of the global economy for the current situation.
Despite today's rally, Alcoa stock is still down 23% so far in 2019.
Featured image: DepositPhotos © gregorylee