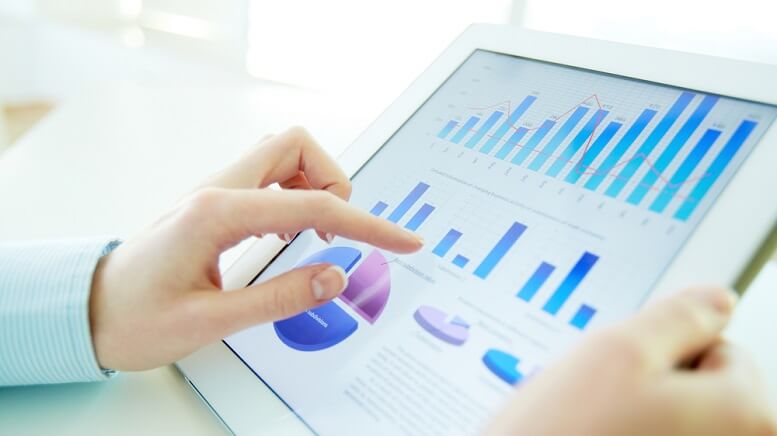 AMD stock tumbled 7% on Wednesday after Advanced Micro Devices, Inc. (NASDAQ:AMD) reported disappointing server sales and outlook.
AMD Stock Drops on Weak Outlook
The shares declined after the company made a lower-than-expected forecast when it released its Q4 earnings report on Tuesday. The company indicated that it expected revenue in the first quarter to range between $1.75 billion and $1.85 billion, missing on analysts' revenue estimates of around $1.86 billion. However, the company expects its full-year revenue to grow by around 28% to 30%, which is in line with analysts' projections.
AMD's Q4 earnings topped analysts' estimates, reporting adjusted earnings per share of $0.32 on revenue of $2.13 billion. This was above the EPS of $0.31 and revenue of $2.11 billion that Wall Street expected. Despite revenue increasing by $1.42 billion from a year ago, sales in the gaming console chips and data center segments missed analysts' estimates. The data center segment is an important part of AMD's business in its path to take on Intel Corp (NASDAQ:INTC).
Sales from the enterprise and semi-custom segment, which includes the EPYC data center chips, were $465 million, falling short of Wall Street sales expectations of $603.8 million. The company, however, did not quantify the amount of gaming console and data center chips figured in the results.
AMD stock is down by 7.13% at $46.93.
AMD Expects Decline in Revenue Because of Slowing Console Sales
The company's weak revenue outlook is a result of the softening of gaming console chips sales. Sales have weakened ahead of console makers Microsoft Corp (NASDAQ:MSFT) and Sony Corp (NYSE:SNE) moving to new generation Xboxes and PlayStations this year. The company indicated that the decline in revenue in consecutive quarters going into Q1 is a result of negligible semi-custom revenue that has continued to soften ahead of the next-generation products.
>> How to Trade on the NEO Exchange: Venues, Fees, and Benefits
The President and CEO of AMD, Lisa Su, said that 2019 was an important year because the company successfully launched and ramped up its product portfolio. The CEO stated that the company delivered a significant margin and enhanced profitability through the Ryzen and EPYC processors.
Despite today's fall, AMD stock is still up over 145% over the past year.
Featured image: DepositPhotos © pressmaster