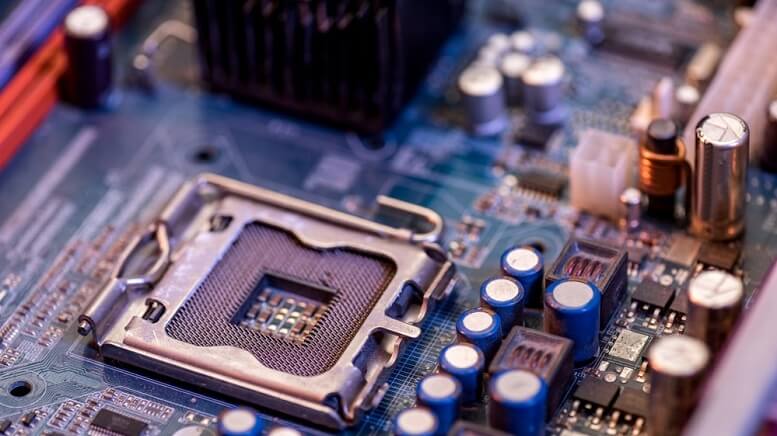 In the last two years, AMD stock has been one of the best stocks on the S&P 500. Advanced Micro Devices Inc. (NASDAQ:AMD) got off to a strong start to the year after rallying to hit a record high since 2000.
AMD Stock Hits Record High in Two Decades
The stock jumped 8.50% on Thursday, hitting $49.25 and surpassed the $48.50 intraday record set on June 5, 2000. The shares were also on track to record a closing high for the first time in two decades.
The Thursday rally in AMD stock follows a winning year for the company as a top performer, with the stock gaining almost 150% in 2019. Since hitting a low in October, shares have gained more than 70%. Already, analysts are considering AMD to be a top semiconductor stock in 2020.
The surge came after Nomura Instinet analyst David Wing raised his price target for AMD stock from $40 to $58. Wong expects the company to continue strengthening its position this year. He expects the company to see tailwinds from new products as well as benefit from an increase in average selling prices and a massive market share.
AMD stock is down 1% at $48.55 in Friday's trading session.
AMD Expects a Productive 2020
Rosenblatt Securities analyst Hans Mosesmann has boosted his price target for the semiconductor stock to $65. Like Wing, Mosesmann considers AMD to be a top semiconductor stock pick for this year.
AMD is poised to profit from its multi-year CPU trend, next-generation gaming consoles, as well as the inability of competitors Nvidia (NASDAQ:NVDA) and Intel (NASDAQ:INTC) to copy most of its winning products. The company's stock rallied in 2019, mainly because of the optimism around its new products.
In May, AMD launched its Ryzen desktop processor, followed by a new server processor in August. These products heightened the company's competitive edge over rivals. AMD will be the main chip vendor for Microsoft's (NASDAQ:MSFT) new gaming console.
>> PCG Stock Drops Despite Court Ruling in Favor of Lower Interest Rates
Later this month, the company will release its Q4 earnings results, and analysts expect it to almost quadruple the earnings from a year ago.
AMD stock has soared 189% over the past year.
Featured image: DepositPhotos © AllaSerebrina