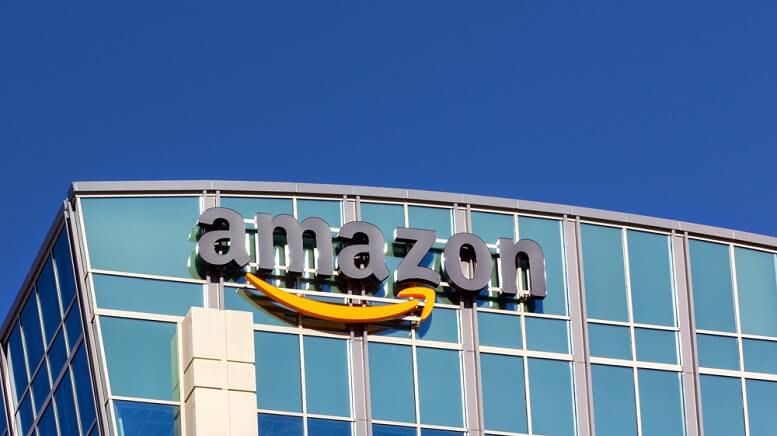 AMZN stock is in the red today after it was reported that Amazon (NASDAQ:AMZN) will ask a judge to block Microsoft (NASDAQ:MSFT) from taking up a US$10 billion cloud computing contract for the US military.
According to a court filing, Amazon's cloud computing division will seek a preliminary injunction to "prevent the issuance of substantive task orders under the contract," which will block Microsoft from taking up work on the contract scheduled for February 11. Amazon's move to seek an injunction is the company's latest challenge to the Trump Administration over the manner in which the contract was awarded, which it argues was influenced by President Trump's personal dislike for Amazon CEO Jeff Bezos. AMZN stock is down about just over 1% during Tuesday trading.
The Joint Enterprise Defense Infrastructure contract, often abbreviated to JEDI, is a government tender that involves providing cloud storage solutions for sensitive military information, such as artificial intelligence. Amazon was widely believed to be in prime position to secure the contract, which could be worth up to US$10 billion, before President Trump decided to take "a strong look" at the deal, with Microsoft eventually being awarded the contract in October. AMZN stock is currently trading for $1,869.44.
Following Trump's vow to review the deal, the Department of Defense announced that it would be commencing a review of the manner in which the contract was awarded. Mark Esper, Secretary of Defense, reclused himself from the decision-making process a month before the deal with Microsoft was reached, citing his son's employment at IBM (NYSE:IBM), which was briefly in the running for the contract, as a conflict of interest. Regardless of the final decision, it is unlikely to have a long-term effect on AMZN stock, which is currently trading near record highs.
>> TSLA Stock Continues to Hit New Highs on Analyst Optimism
The US Government and Microsoft both "intend to file partial motions to dismiss" the case, with Amazon's response to that expected to be filed by February 21.
Featured Image: DepositPhotos © wolterke