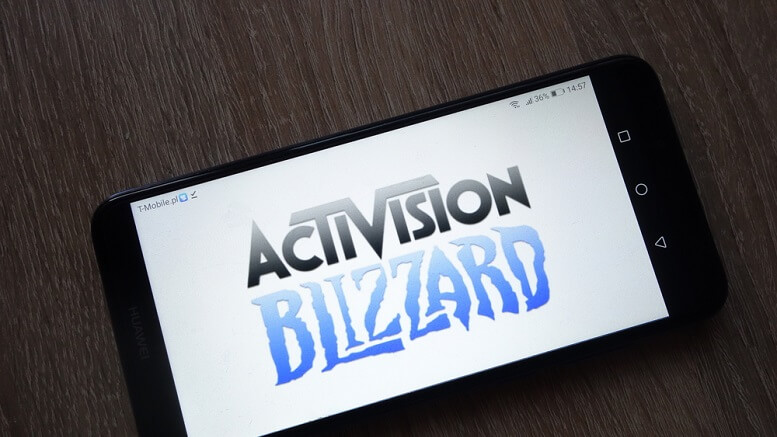 ATVI stock is up on Tuesday after Activision Blizzard (NASDAQ:ATVI) re-released "World of Warcraft" to mark the game's 15th anniversary.
ATVI Shares Boosted by Much-Beloved RPG
ATVI shares were boosted nearly 5% following the reissuing of the much-beloved fantasy RPG, which the company is giving free to subscribers. According to CEO Collister Johnson, subscriber numbers started rising in May when the company initially announced plans to reissue the game, and this has subsequently paid off for ATVI stock during Tuesday trading. Activision also expects to see a bump in sales when the latest Call of Duty game is launched next month.
Difficult Year for ATVI Stock
The news comes following a difficult year for ATVI stock, which has lost nearly 40% of its value since a 52-week high of $82.72 last October. The video game developer has been struggling to keep up with its competitors, particularly given the massive success in recent years of games such as Fortnite and PlayerUnknown's Battlegrounds. However, one positive for ATVI stock has been its Overwatch League, which positions Activision Blizzard as one of the market leaders in eSports.
>> ROKU Stock Extends Rally But Analysts Remain Bullish
Reason for Optimism?
eSports is one market with huge potential, and according to Goldman Sachs, "eSports are moving into the mainstream. The immense popularity of survival-based games like Fortnite, growing prize pools for eSports tournaments, the rise of live-streaming, and improving infrastructure for pro leagues have all paved the way for eSports to reach nearly 300mn viewers by 2022, on par with NFL viewership today." So while ATVI stock may be struggling this year, the promise of this expanding market is definitely a source of optimism for investors.
The reissue of World of Warcraft may not be the only time that we see Activision engage in this sort of nostalgic remarketing, as the company said in today's press release that "Blizzard has continued to bring WoW Classic realms online around the world […] and will work to add more based on player population trends." So while ATVI stock looks to have bottomed out this year, the company looks to be planning for an upward trajectory as we head towards the busy holiday shopping season.
Featured image: DepositPhotos © Piter2121