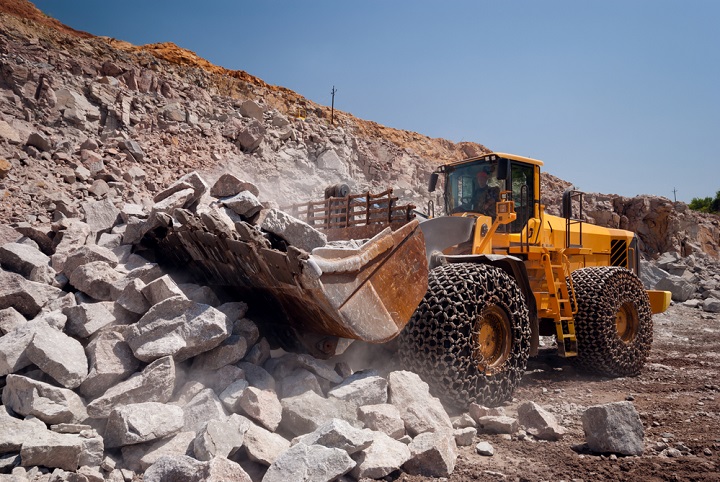 Cobalt, a transition metal located between iron and nickel on the periodic table, is mainly removed as a byproduct of nickel and copper mining. The metal helps to power mobile phones, laptops, electric vehicles (EVs) and it is one of the main ingredients for lithium-ion batteries. For those interested in cobalt mining, you are probably aware that as the demand for the metal increases, there is a greater need to find sources of cobalt that are not linked to the output of nickel and copper. One of the top companies involved in the cobalt discourse is Fortune Minerals Limited (TSE:$FT), a mining company headquartered in Ontario. The Canadian mining company has been a part of the discourse ever since it found a massive cobalt-containing, polymetallic deposit in 1996 in the Northwest Territories.
"This was at the infancy of demand for cobalt in batteries as the lithium-ion battery was just being commercialized," said the president and CEO of Fortune Minerals, Robin Goad. He added, "the cobalt chemicals are now a much more important part of the business, with batteries now accounting for more than half of global cobalt demand."
Elaborating further, Goad breaks down the use of the cobalt and the exact role that Fortune Minerals plays in adding to cobalt supply as the demand increases: "It's used in metallic forms as well as chemicals," explained Goad. "Cobalt is also used in catalysts, to make plastics and as a source of vitamin B12. It is used in pigments to give you that brilliant blue color, and in superalloys." As of right now, Cobalt's more important role is in the batteries of EVs and portable electronic devices.
There's an increase in demand for cobalt in the automobile industry.
As mentioned, cobalt is one of the main ingredients in making lithium-ion batteries. Therefore, battery output accounts for the majority of the demand for cobalt. "Where we are really focused right now is on the very significant demand growth in lithium-ion batteries," said Goad, especially for electric cars.
According to Goad, "consumer acceptance of the electric car is a transformative event now underway that is changing not only the automobile industry but mining and energy because the electric cars — as well as stationary storage cells — are going to require huge batteries and large volumes of cobalt." He added, "these batteries typically are comprised of cathode chemistries called NCA, which stands for nickel, cobalt and aluminum; or NMC, which is nickel, manganese and cobalt. These are 10 and 20 per cent cobalt by weight." Looking at these numbers, you can tell that there needs to be a massive amount of cobalt in order to meet the demand.
Those keeping an eye on lithium battery stocks are probably aware that a lot of the attention is on Tesla Inc.'s (NASDAQ:$TSLA) electric vehicles. However, Goad made it clear that it's not just Tesla in the race for batteries. "In fact, almost every major automobile company in the world is putting out electric models." Right now, the automobile sector is starting to come alive. Why? Because hybrid electric vehicles are now making the transition into solely electric vehicles. This, as one might assume, is the first step in solving environmental issues typically seen in the automobile industry.
To no surprise, the switch to vehicle electrification has caused billions of dollars to be invested in building both mega- and gigafactories all over the globe. This purpose of these factories is to manufacture more batteries in order to realize the economies scale and to decrease the price of these cars. If this were to happen, these vehicles would then be more affordable for the mass market than they are right now.  It seems that the majority of the world's largest companies are willing to manufacture environmentally friendly cars that are attainable and accessible.
The NICO project in Canada's Northwest Territories.
The majority of cobalt mining occurs in the Democratic Republic of Congo, which is a country that faces corruption and tolerates child labor. THe DRC is ranked as one of the least stable countries in the world, thus imposing a number of risks in the output of batteries. Aside from the DRC, there is a certain amount of risk in the concentration of cobalt refining in China.
To help reduce these risks, Fortune Minerals ready-to-build mine will focus more on North America and it will also work towards helping to reduce the risks linked to the battery supply chain. The end goal of this project is to become a North American source of cobalt chemicals for battery manufacturers around the globe.
It's important to note that FT's NICO Project is a cobalt-gold-bismuth-copper deposit. What this means is that the project in the Northwest Territories isn't just a cobalt deposit.
"NICO is a polymetallic deposit that also contains more than one million ounces of gold," explained Goad. To help put this number into perspective, one million ounces of gold is equal to the amount of gold secured in stand-alone gold deposits. Additionally, NICO has one of the globe's largest bismuth deposits. Currently, copper is a minor aspect of the NICO deposit.
Since the initial discovery in 1996, Fortune Minerals has invested $115 million in NICO. To build the mine and mill in the Northwest Territories and the Saskatchewan refinery, there will need to be roughly $600 million invested to do so. To help make the NICO deposit a reality, Fortune Minerals is on the hunt for project financing. Currently, the Ontario-based company is in the midst of talks with intrigued parties.
Featured Image: Depositphotos/© Sergeymalov