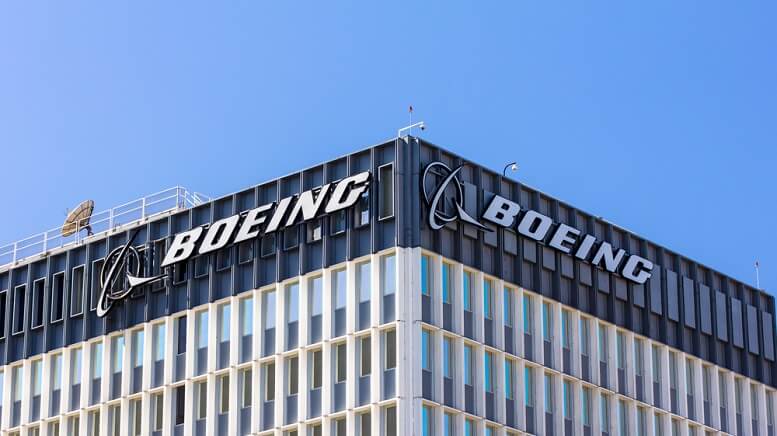 BA stock is in the red this week despite Boeing (NYSE:BA) submitting its initial recommendation to the FAA for how to resolve concerns about the placement of wiring bundles in 737 Max airplanes, potentially signaling the end of the almost year-long grounding of the troubled aircraft.
The process of recertifying Boeing's best-selling aircraft after it was grounded globally last year in the wake of two fatal crashes has been a long and arduous one thus far, with regulators keen to ensure nothing has been overlooked. One prominent concern was the placement of wiring bundles, which the FAA and the European Union Aviation Safety Agency have warned could lead to a short circuit. Sources say that Boeing believes it does not need to modify the wiring bundle, opening the door for the recertification process to move on. However, BA stock has dropped 2% since.
"Safety continues to be the FAA's top priority," the FAA said in a statement. "We will rigorously evaluate Boeing's proposal to address a recently discovered wiring issue with the 737 MAX. The manufacturer must demonstrate compliance with all certification standards. As we have said in the past, the aircraft will be cleared for return to passenger service only after the FAA is satisfied that all safety-related issues are addressed." BA stock is currently trading for $338.38.
>> TSLA Stock Resumes Rally as Morgan Stanley Issues Bullish $1,200 PT
Boeing has declined to disclose the exact recommendation it will make for the issue, nor has the FAA given a definitive timeline of the reapproval process, although a decision on the wiring issue is expected in the coming weeks. The aircraft maker said any modifications that will need to be made to the wiring bundles will not interfere with its own timeline of returning the 737 Max to service by the midpoint of 2020, which it hopes will bring an end to over a year of uncertainty that has seen BA stock fall more than 20%.
Featured Image: DepositPhotos © wolterke