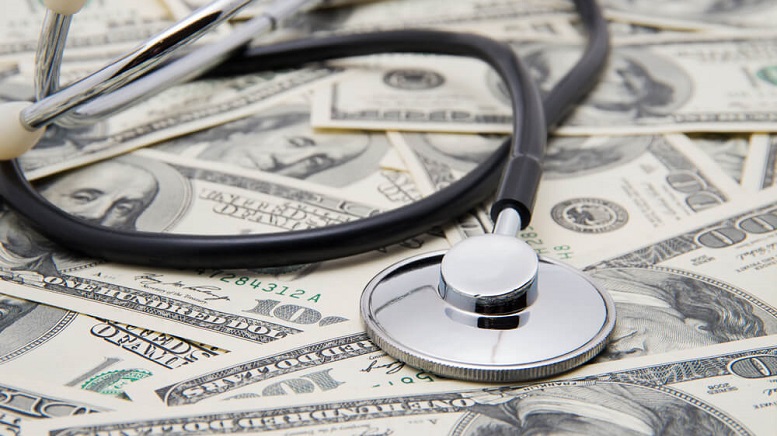 At Fortune Magazine's annual "Investor Roundtable," CEO of Ritholtz Wealth Management, Josh Brown, called health care stocks "the fattest pitch that exists" in the market today.
"In this earnings quarter, health care is the only sector that's growing secular earnings year over year," says Brown.
While industries like energy, resources, and finance typically hinge on the political climate, health care stocks aren't typically affected by the holder of the Oval Office. Despite what some may claim, whether presidents support government-subsidized coverage or market deregulation, the fact remains: people will always need health care, and someone will always have to pay for it.
As the Baby Boomer generation grows older, they are increasingly relying on health care and pharmaceutical companies to keep them in good health. According to the United Nations, 9% of the world's population in 2011 was 65 or older. Within a few decades, that number will be 16%, and in Europe and North America, it will be closer to 25%.
The demand for health care products and services will likely only increase. In fact, according to Finviz.com, there are more than 155 health care stocks that have a market cap over $2 billion.
Here are just a few that investors will want to keep their eyes on as 2020 draws near.
Health Care Stocks: UnitedHealth Group (Market Cap: $255.2 billion)
Twice in 2019, shareholders of UnitedHealth Group (NYSE:UNH) watched the stock crest above $265, then fall back below $220.
While the company's stocks was volatile in 2019, its revenue grew with admirable consistency. United Health Group made $181.3 billion through the first three quarters of the year, an increase of 8% year-over-year. It even saw growth across all four of its major revenue streams.
>> GPS Stock Pops on Promising Quarterly Results, Hard Times Still Ahead
In that same period, UNH converted more than 100% of its $10.6 billion in net income into free cash flow. That's pretty remarkable, and it makes the company's immediate future look bright.
Health Care Stocks: Bristol-Myers Squibb (Market Cap: $92.6 billion)
In a landmark deal, Bristol-Myers Squibb (NYSE:BMY) just acquired Celgene Corp. (NASDAQ:CELG) for a whopping $74 billion.
BMY shares grew 0.9% the day of the trade to reach $56.82. This moves the stock 9% higher than it was prior to the January takeover announcement.
The new group formed from the acquisition has a portfolio with nine drugs that generate more than $1 billion in sales. In addition, the deal should push annual revenue over $40 billion and establish the new company as the leader in oncology and cardiovascular drugs.
Investors should watch for solid revenue and earnings growth from BMY over the next 12 months.
Health Care Stocks: Vanguard Health Care ETF
Many investors looking for a diversified way to play the health care sector are turning to ETFs (exchange-traded funds).
According to Elisabeth Kashner, Factset's Director Of ETF Research and Analytics, the sizable, but low-priced, Vanguard Health Care ETF (NYSEARCA:VHT) "does the best job of the funds in reflecting the entirety of the U.S. health care market." This is despite the fact that its holdings are 37.5 per cent international.
Perhaps most interestingly, this ETF includes small- and mid-caps along with its large caps. It also has a management fee of just 0.10 per cent, making it pretty attractive.
The 2020 election is surely going to drive a lot of debate about the future of the health care industry. Nevertheless, health care stocks will likely remain strong and could be a good way to inoculate your portfolio.
Featured image: DepositPhotos © NataliiaK