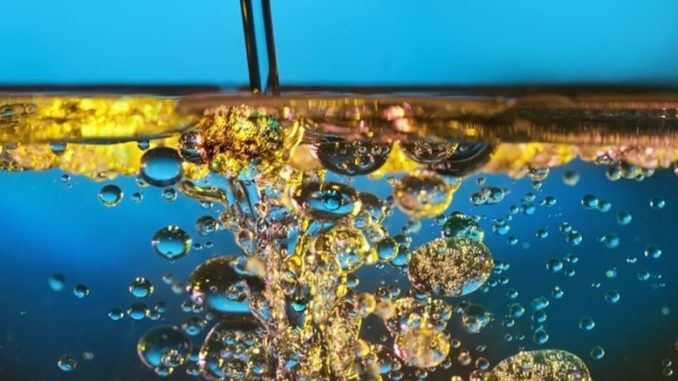 The electric vehicle revolution is well underway, and a small Vancouver-based miner is in position to lead the way into petrolithium production. How? By combining oil for traditional vehicles with lithium for electric vehicles (EV) produced from oilfield wastewater.
In 2017 alone, shares of MGX Minerals (OTC:$MGXMF) have doubled as investors continue to seek out exposure to the forecasted EV revolution that many of the traditional resource firms fail to provide.
It shouldn't come as a total surprise that the small Canadian miner has set out to lead the way into petrolithium production, as the company has acquired acreage that establishes it as Canada's biggest holder of lithium brine assets with roughly 2 million acres' worth in North America.
The majority of it is in Utah, sitting in the Paradox Basin, which has the potential to allow MGX Minerals to provide lithium to Tesla's (NASDAQ:$TSLA) Gigafactory 1 in Nevada. According to MGX CEO Jared Lazerson, commercial confidentiality rules state that he cannot comment as to whether any agreements have been signed just yet.
"I would love MGX to be the company that brought the oil and gas industry into the lithium space and the EV space, to allow the oil and gas industry to support EV and not be so worried or concerned," Lazerson told Reuters.
For those who don't know, lithium is not exactly rare and there are numerous analysts who believe high prices will prove a bubble as more output comes online. That said, processing capacity is still a prominent issue, therefore auto manufacturers are locking in contracts with suppliers.
Why Does MGX Minerals Stand Out?
According to Lazerson, MGX Minerals has a competitive advantage because it can bring on production at a fast rate and at a relatively low-cost capital. Why? Because MGX Minerals uses brine wastewater in oilfields. Keep in mind economics are favorable due to the fact that lithium output effectively boosts the price of oil.
Lazerson has disclosed that the pilot projects that use oilfield brine have been extremely successful and the end goal is to ramp up processing 1,200 cubic meters of brine every day around the end of 2017. As of right now, it has processed up to 20 cubic meters per day.
For right now, MGX Minerals plans to keep capital expenditure low and to maximize what CEO Lazerson says is a first-mover advantage by using small nanofiltration units that can be moved to wherever the brine is located.
"I'm sure others will come along," Lazerson said, "We're trying to be the first out of the gate."
Featured Image: rocktone-research.com