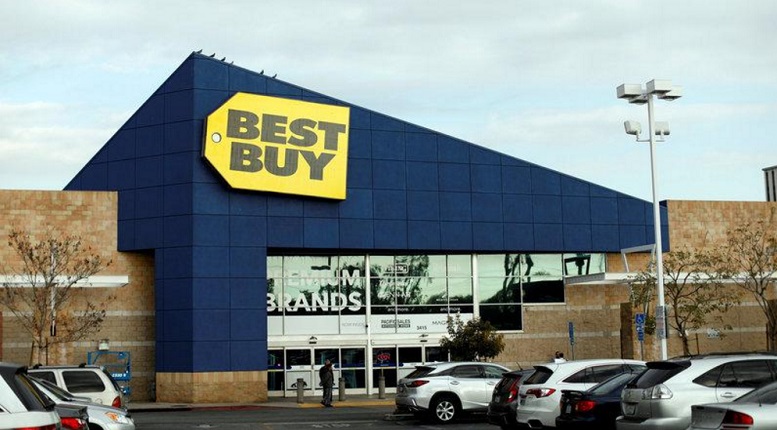 Attention, retail investors! On Tuesday, September 19, starting at 2 p.m. EDT, Best Buy Co. Inc. (NYSE:$BBY) will hold its 2017 investor day event. And in preparation, the consumer electronics company has set long-term financial goals and updated its "Building the New Blue" growth strategy.
The Minnesota-based company has set a goal of $43 billion in revenue for fiscal 2021, which compares to $39.4 billion in fiscal 2017. Additionally, Best Buy has an adjusted earnings per share goal of $4.75 to $5.00. By the end of fiscal 2021, the company plans to drive $600 million in annualized cost savings.
Further, by the end of October, Best Buy plans to do the following: enhance the smart home area in all of its stores, launch the Best Buy Smart Home by Vivint home automation and security product to 450 stores, and add roughly 1,500 employees.
It is worth mentioning that shares of the company are up 0.7% in pre-market trade, and up 34.4% for 2017 so far.
Featured Image: twitter