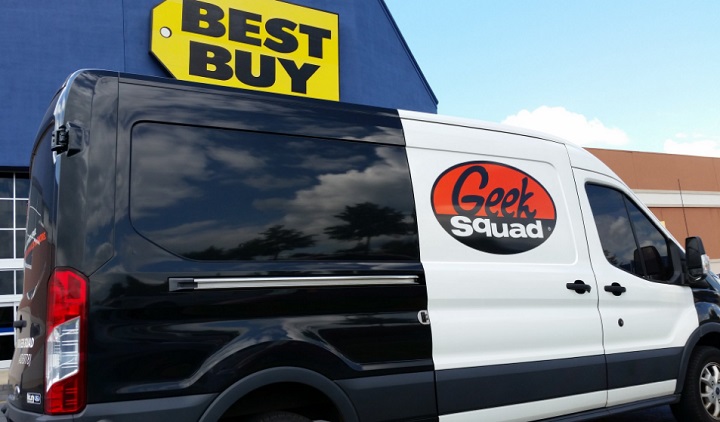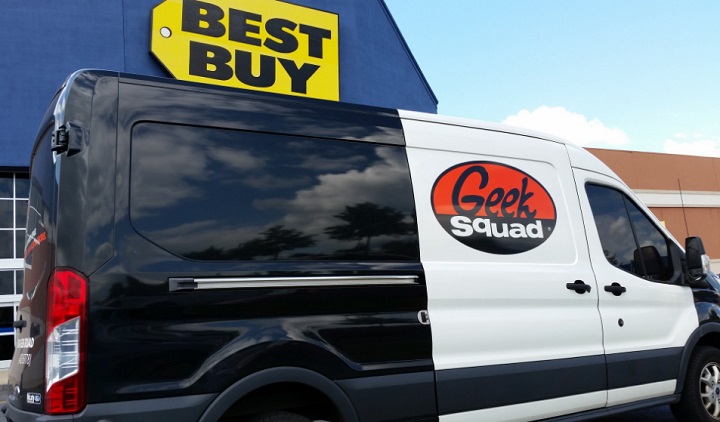 Recode reported on the morning of July 10 that Amazon (NASDAQ:$AMZN) has been developing its own version of Best Buy's (NYSE:$BBY) tech repair, protection, and installation service, Geek Squad.
Almost immediately following the news, investors have been divesting from the big-name tech product retailer. Best Buy's stock decreased by more than 7% as of 11:30 ET on July 10 — the drop alone accounted for a $1 billion loss in Best Buy's market capitalization.
Amazon's newly implemented tech service involves a free 45-minute in-home consultation by an expert on how a customer can best use Alexa, Amazon's AI, as well as paid installations of smart home technologies that can be paired with Alexa (take Ecobee thermostats as an example). While Best Buy has been practicing the same service for almost 15 years with Geek Squad, the record of competitors' stock prices falling whenever Amazon infiltrates a new market or business has investors reacting frantically to the news. Add on the fact that Geek Squad played a large role in Best Buy's comeback, the company's stock move after Amazon's reveal shouldn't be much of a surprise to analysts, traders, and/or investors.
Already, Amazon's tech service is available in seven different cities on the West Coast, while the company's job listings suggested an expansion throughout the United States in major cities like Las Vegas, Dallas, and Miami.
Following the reports and the impact the news had in its stock, Best Buy addressed the situation in a statement sent to Recode. The statement, which highlighted some of Best Buy's achievements and aspirations, was most likely sent to reassure investors that the company will be able to get through Amazon's fierce competition:
Today's news reflects what we know: Consumers love technology but frequently need help getting the most out of it. This belief is central to our strategy as we work to help customers pursue their passions and enrich their lives through technology. We are excited about the range of initiatives we have previously announced that do just that and feel uniquely positioned to serve consumers by offering products, services, and support wherever the customer wants it, including in one of our 1,000 stores, on BestBuy.com and in homes millions of times a year. Additionally, our 20,000 Geek Squad agents serve tens of millions of customers annually, taking a brand agnostic approach to virtually any technology need people may have, just as we do online and in our stores.
Featured Image: Twitter