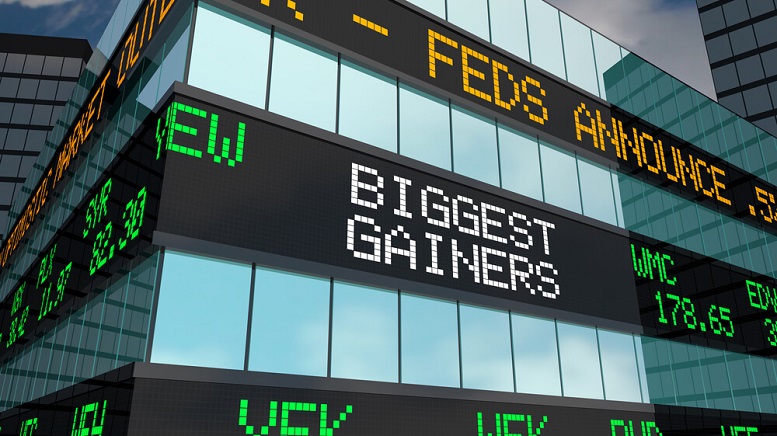 For most markets, 2019 was a banner year. The last 365 days saw serious growth for a variety of sectors, but—as always—some stocks performed significantly better than others. To commemorate the year that was, we're running down the five best-performing stocks of 2019.
Specifically, these are the top five S&P 500 stocks that gained the most value last year. By rooting out the small- and micro-caps, we're ensuring that the list isn't affected by sudden market fluctuations or other highly variable factors.
Best Performing Stocks 2019: Qorvo (90.08%)
Qorvo Inc. (NASDAQ:QRVO) is coming out of 2019 as a big winner of the booming 5G sector. The company, which designs and manufactures radio-frequency systems for wireless communication, has watched its stock gain 90% in 2019. 
As of this writing, QRVO shares are priced at $116.28, up from $61.18 at the start of the year.
For its second quarter, ended September 28, Qorvo earned an adjusted $1.52 per share on $807 million in sales. Analysts currently expect the company to post similar earnings for the next quarter. 
As 5G becomes the new wireless standard, Qorvo's position will become even more lucrative. The company's RF solutions have applications for mobile devices, defense, aerospace, and the Internet of Things, meaning QRVO's 2020 could be just as bright—or even brighter—than its 2019.
Best Performing Stocks 2019: Target (91.95%)
Retail giant Target Corporation (NYSE:TGT) has proven it can adapt to the e-commerce era by gaining significant value in 2019. Its shares opened the year at $66.44 and are closing the year 92% higher at $127.60.
This was Target's best year since 1975. Fears of Amazon killing (or, at least, significantly wounding) brick-and-mortar retail chains have blown over. But the question remains, what does 2020 have in store for TGT investors?
Fortunately, most analysts agree that Target is positioned to continue its upward trend next year. With steady wage gains, a solid labor market, and ever-improving consumer sentiment, there's plenty of reason to set your sights on Target.
Best Performing Stocks 2019: KLA Corp (94.83%)
Like Qorvo, KLA Corp (NASDAQ:KLAC) is another major 5G player. The company supplies process control and yield management systems for the semiconductor industry. 
At the start of the year, KLAC shares were priced at $90.91. Today, they can be purchased for $177.14. This represents nearly 95% growth.
Looking forward to 2020, KLAC seems ready to ride the 5G wave. Zacks Rank has awarded the stock a "BUY" rating, and advice investors to keep a close eye on it in 2020.
Best Performing Stocks 2019: Lam Research (110.56%)
Lam Research Corporation (NASDAQ:LRCX) is one of only two S&P 500 stocks to more than double in 2019. Unsurprisingly, it's another semiconductor stock. 
In 2019, LRCX grew from $138.30 to its current price of $291.63, representing 110.5% growth. 
Lam finished 2019 with its second-highest level of free cash flow. The company's CFO,  Doug Bettinger, says it is committed to returning at least 50% of its free cash flow to shareholders via dividends and buybacks. Whether this signals the peak of Lam's performance or the beginning of its true growth, remains to be seen.
Best Performing Stocks 2019: Advanced Micro Devices (143.31%)
While LRCX, KLA, and QRVO can be proud of their performances, Advanced Micro Devices Inc. (NASDAQ:AMD) is the biggest 5G winner in 2019. The California-based producer of high-end computer processes has gained an astounding 143% value this year, growing from $18.83 to $45.83.
Furthermore, Rosenblatt Securities analyst Hans Mosesmann has set AMD's target at $52. This would represent a further 13.42% increase from its current price.
While AMD's performance can largely be attributed to its computing and graphics business, its enterprise, embedded, and semi-custom business segment (EESC) leaves room for more growth in 2020. As companies like Sony and Microsoft begin preparing the new generation of game consoles, the EESC segment could boost AMD's revenue further.
As the new year begins to shape up, investors who don't want to miss out on the 5G boom should certainly consider getting into similar semiconductor stocks. 
Featured image: DepositPhotos © iqoncept