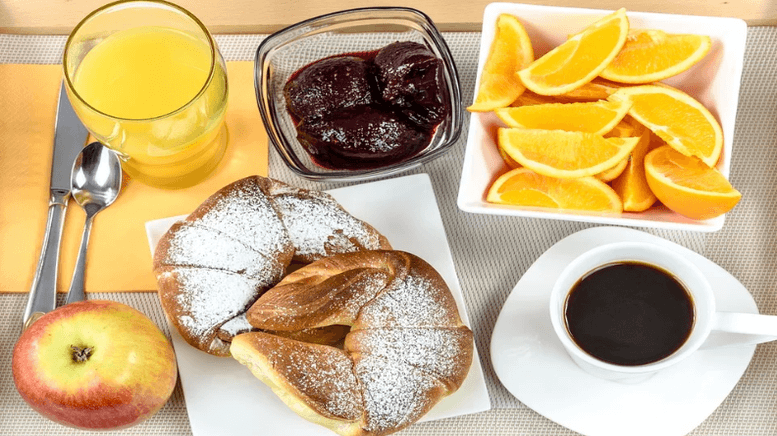 The economic uncertainties and the widespread lockdowns triggered by the coronavirus pandemic have had a major impact on a wide range of sectors. In this regard, the restaurant business was no exception, and many of the best restaurant stocks hit abysmal lows due to the lockdowns. The lockdowns resulted in closing down restaurants, with many establishments having to switch to delivery only. It goes without saying that it was a massive blow to the business, and the decline in stock prices did not come as a major surprise. However, some of the best restaurant stocks are now recovering quite impressively, and it could be worthwhile for investors to take a closer look.
While it is true that the continuation of deliveries has been positive for many restaurants, it is also important to note that there are many other establishments that depend on a dine-in crowd for their business. However, it seems that the worst of the pandemic could be in the past (at least for now), and some of the best restaurant stocks rallied on Monday following comments from Andrew Cuomo, the New York Governor. Other states are also looking to open up slowly, and things are suddenly looking much better for restaurants. Here is a quick look at three of the best restaurant stocks that could be tracked by investors.
Best Restaurant Stocks to Watch: Chipotle Mexican Grill, Inc. (NYSE:CMG)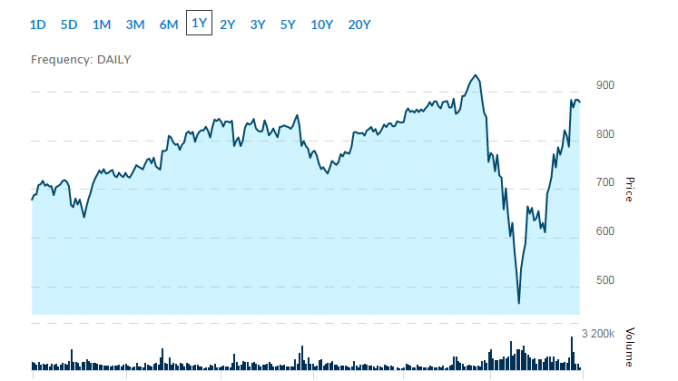 CMG stock has proven to be one of the best restaurant stocks at this point after it made a remarkable recovery from its lows in March. Last month, the sentiments around the stock turned negative, and much of that was due to the sell-off in the sector.
However, since the middle of March, Chipotle Mexican Grill stock has rallied hard, gaining 110%.
The company had been growing its sales handsomely before the coronavirus pandemic hit the United States hard. Average unit volumes rose to $2.2 million in 2019, and comp sales rose by 11.1% year-on-year. However, the onset of the coronavirus crisis saw its comp sales dip by 35% in the second week of March, although its sales trends have recovered from those abysmal lows.
>> Best Biotech Stocks to Buy: MRNA Stock Consolidates
Chipotle could spend between $30 million to $40 million per month at this point, and considering it has $909 million in cash, this amount of spending could put pressure on its cash balance. There will likely be some short-term pain for the company, but in the long-term, things do not look as bad.
Best Restaurant Stocks to Watch: BJ's Restaurants, Inc. (NASDAQ:BJRI)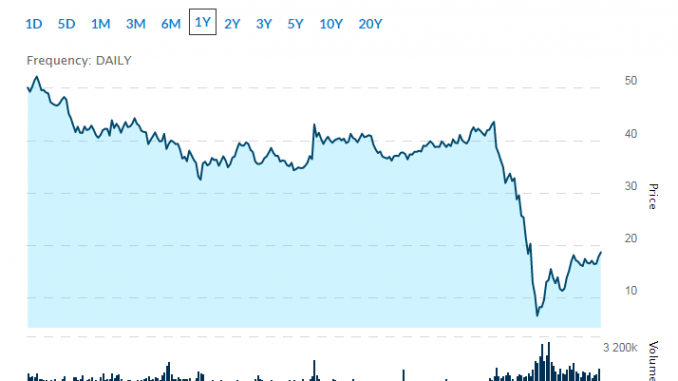 BJ's Restaurants fell off a cliff in March, hitting a fresh low of $6.01 at the time. However, things seem to have turned around for the restaurant stock. Since then, BJRI stock has managed to rally by 200%. However, it should be noted that the current crisis has resulted in a cash crunch at BJ's.
The company dipped into its entire credit line of $250,000, canceled rent payments for April, and also laid off 16,000 workers. On top of that, BJ's is not built to operate a completely delivery-based model, and that can be seen from an important update in the company's Q4 2019 earnings call. Off-premises sales accounted for only 10%, so the company would need to play catch up in order to make up for the deficit in sales it losing from not having dine-in.
The sooner it can reopen its stores completely, the better it will be for BJ's. The current situation allows the company to stay in business for now. There is some uncertainty around BJRI stock, but market watchers expect BJ's to reopen before it actually runs out of cash.
Best Restaurant Stocks to Watch: Bloomin' Brands Inc (NASDAQ:BLMN)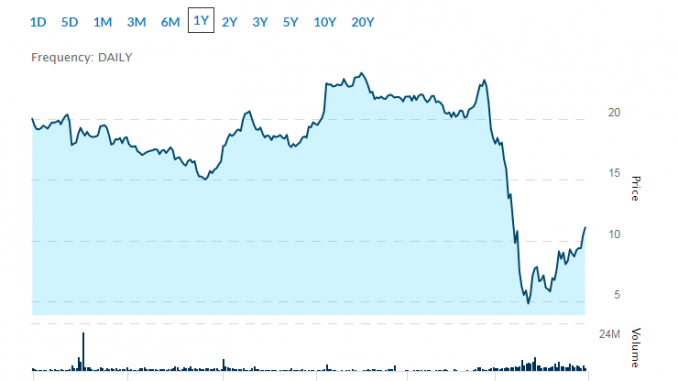 Owner of restaurants like Outback Steakhouse and Carrabba's Italian Grill, Bloomin' Brands has been one of the best restaurant stocks for quite some time. Last week, the company's Chief Executive Officer stated that the company is focusing solely on take-out and delivery services at its restaurants.
Consequently, that move has opened up a positive marginal trend for the company. David Deno, the company's CEO, stated that people can now get all kinds of food delivered, and that has been used to its advantage by Bloomin' Brands restaurants. Off-premises sales have surged significantly in recent weeks across the four restaurant chains that are owned by the company. Off-premises, sales soared from a combined $28 million per week to $74 million per week up until the week that ended on April 5.
However, that is not all. Bloomin' has also laid off or furloughed as many as 90,000 of its employees. Same-store sales have dropped by 10.4% year-on-year, but that should not be particularly alarming under the circumstances. The company is currently burning through $9 million per week, and since it has $304 million in cash reserves, it should be able to survive the crisis.
BMRI stock has soared 130% over the past five weeks.
Featured image: Pixabay