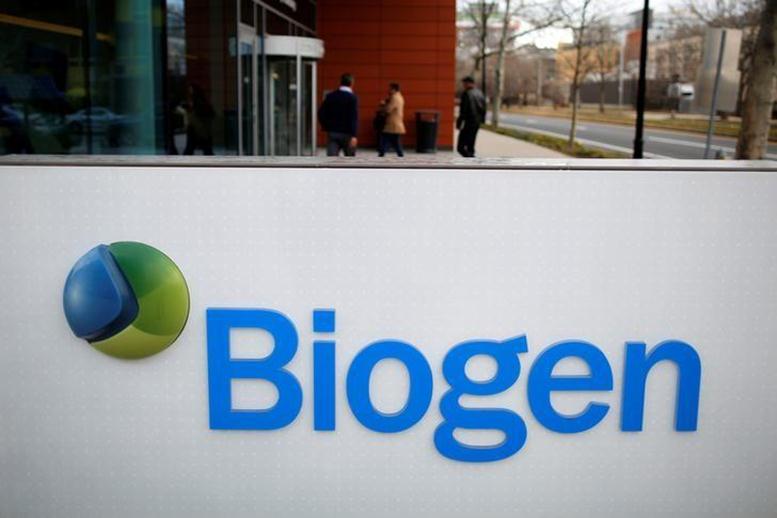 Biogen Alzheimer's Drug Trial: Finding a cure for Alzheimer's disease can look like an impossible mission, even for the most brilliant minds. What isn't impossible, however, is offering disease-modifying therapies to those suffering from the disease.
The latest to do so successfully is Biogen, Inc. On Thursday, the Cambridge, Massachusetts-based company announced positive results from a Phase 2 study with BAN2401. It's important to note that Biogen conducted this trial alongside Eisai Co (OTCMKTS:ESALF). 
To no surprise, Biogen shareholders rejoiced, causing the stock to trade well into the green zone 24 hours after the initial announcement. 
Biogen Alzheimer's Drug Trial | Company Reacts
Alfred Sandrock, the company's chief medical officer, hit the nail on the head when commenting on the positive results from the Biogen Alzheimer's drug trial.
Commenting on the matter, Sandrock said the potential of offering "meaningful disease-modifying therapies" to Alzheimer's patients is both "exciting and humbling." 
Moreover, Sandrock said the data from the Biogen Alzheimer's drug trial offers "important insights in the investigation of potential treatment options for patients" with the neurodegenerative disease.
Biogen Alzheimer's Drug Trial | Details 
Here's what we know about the trial: 
The drug BAN2401 has passed a mid-stage clinical trial

In the trial, 856 patients with early-stage Alzheimer's (mild cognitive impairment) were tested

After 18 months of treatment, the highest dose of BAN2401 slowed the progression of Alzheimer's. These results were compared to a placebo, which is a sugar pill.

The trial included 5 dose regimens 
>> Micron Shares Bounce Back After Reaffirmed Q4 Guidance
The Biogen Stock (NASDAQ:BIIB): July 6, 2018
Friday morning, shares of Biogen were up 15%. Now, at press time, Biogen has surpassed that. 
According to Google Finance, at 3:00 p.m., Biogen was trading at $355.34. This means the stock was up 18.92% at the time.
Now What? Phase 3?
Biogen did not reveal Phase 3 trial plans. However, it will be monumental when they do, so stay vigilant. Why? Because that's the final stage of testing. If BAN2401 passes that, the medicine will be approved.
How do you feel about the Biogen news?
Featured Image: twitter