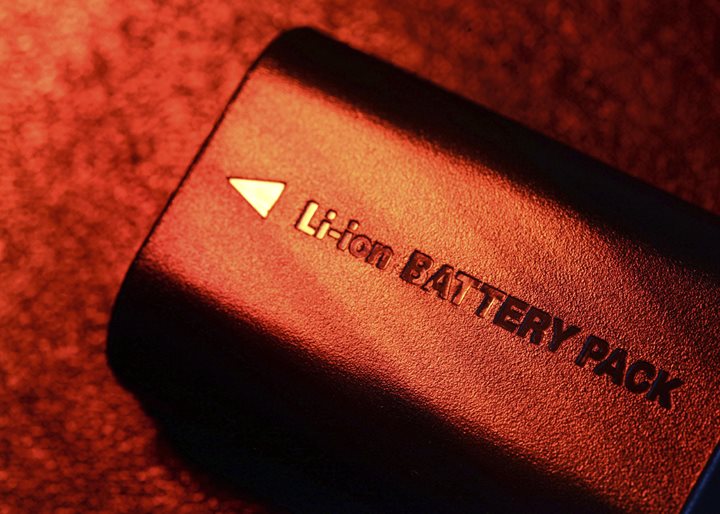 Global demand for various metals have been falling for the past couple years, thanks to China's slowing financial growth and oversupply of minerals from mining operations as a result. However, signs of the metal industry picking up again is on the horizon — mainly driven by the rising technology industry.
Energy storage — such as rechargeable batteries — have become essential for technologies such as smartphones, laptops, and electric vehicles. As a result, global demand has shot up for the key-metals to create the batteries: lithium, cobalt, and graphite being the top three. Demand for these minerals are expected to continue to rise as the world begins to focus more on sustainable energy, seen particularly with the rising popularity of electric cars. According to these forecasts, the mining industry can very well be on its way to re-taking its once-glory title as a superpower.
Just as technological advancements have made the mining industry rise, the act of mining itself have also been changed thanks to tech. Production is now a lot more efficient, productive, and profitable. Stuart Olley, Calgary-based partner and Co-Head of Gowling WLG's natural resources sector, points to particular examples such as electric vehicles and improvements in ore sorting technologies.
Lithium-ion Batteries Mainly Responsible for Rising Metals Market
As mentioned above, rechargeable batteries have become essential in the use of present, every-day technologies. The main rechargeable battery dominating today are lithium-ion batteries. It makes use of three main metals in its creation: lithium, cobalt, and graphite.
Thanks to rising electric car maker and sustainable energy producer Tesla (NASDAQ:$TSLA), lithium prices have tripled in the 12 months leading up to mid-2016. The rise is mainly due to construction beginning for the company's giant lithium-ion plant in Nevada. Lithium prices have seemingly remained stable as mining companies and producers such as Keliber Lithium begin to compete for the title of the first lithium carbonate supplier for major car companies who produce electric vehicles.
Along with lithium, cobalt is also rising in demand. However, with over half of the global production of cobalt coming from the politically-unstable country of the Democratic Republic of Congo, many are concerned over the metal experiencing major deficit. Mining exploration companies are beginning to look for possible extraction sites from places that are more stable and can produce a steady supply of cobalt. Cobalt allows for the lithium-ion batteries to last longer between recharges.
Graphite, which is used as an anode in the lithium-ion batteries, have been experiencing growing demand as well. Benchmark Mineral Intelligence projected last year that, over the next four years, demand for graphite will go up by more than 200%.
However, despite rising demand, investors should still be concerned. With the future of innovation unknown and most demand projections reliant upon current steady demand keeping up, lithium-ion batteries could very well become swept aside as another more convenient, efficient battery takes over. As well, mining operations typically take a while before it can become commercialized and profit — by this point, battery technology could become very different.
What a Rising Mining Market Could Mean
While mining can very well be the key to the world's shift from oil and natural gas to more sustainable energy, the journey to success still has the possibility to be an extremely bumpy ride.
For example, even though there are plenty of sources of lithium and mining operations for the metal in places such as Australia, South America, and Africa, more explorations are being made closer to company headquarters in order to lower transportation and tax costs. Mining in developing countries are not as cost-effective as it once was — with the exception being cobalt mining. "Ports, access roads, and warehousing are more readily available in more developed parts of the world," Olley noted. "It is much easier to get your commodity to market."
Mining companies are also more mindful of risks from mining in developing countries, like political instability. Rapidly changing governments can allow for exploitation and increase in commodity prices, said Charles Bond, UK-based partner and Co-Head of Gowling WLG's natural resources sector. He goes on to explain, "As commodities increase in value, governments can then seek a bigger piece of the pie and you see tax rules starting to change. You can get a creeping expropriation of assets and that uncertainty does put majors off."
As such, Portugal satisfies European demand for lithium, being the sixth largest producer of the metal in the world.
With so many things uncertain and changing in regards to both supply and demand, however, it does not change the current fact that the energy storage and mining industries are now dependant on one another. Energy storage technologies need materials that can only be mined, and miners need this rise in its market. If either one falls, it could be potentially damaging to the other.
Featured Image: Thermofisher.com