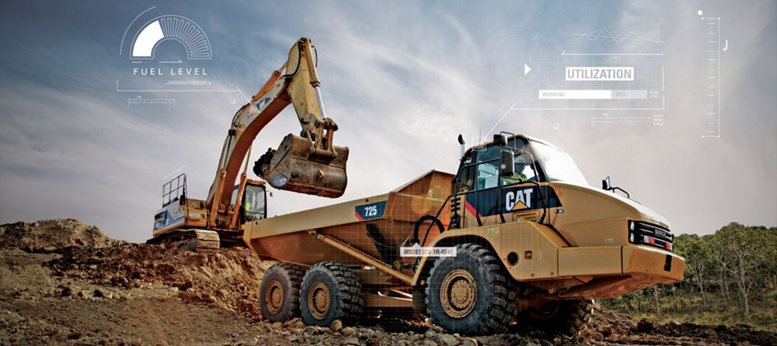 Before the markets opened on Tuesday, Caterpillar Inc. (NYSE:$CAT) released its most recent quarterly results. Over the past quarter, Caterpillar has made a name for itself as a top-performing Dow stock, and the latest earnings report seems to confirm that.
Over the course of the past three months, and excluding Tuesday's move, there were only two companies in the Dow that outperformed Caterpillar. But including Tuesday's move, the Illinois-based company is in position to be a close second to Boeing (NYSE:$BA), which has been the top-performing Dow stock in 2017.
For the quarter, Caterpillar reported $1.49 in earnings per share and $11.33 billion in revenue. This beat the consensus estimates from Thomson Reuters which predicted $1.26 in earnings per share and revenue of $10.93 billion. In the same time frame in 2016, the industrial goods manufacturer posted EPS of $1.09 and $10.34 billion in revenue. After learning the numbers, it's not hard to agree that Caterpillar is in position to become the top-performing Dow stock, right?
In regards to its segments, Caterpillar reported the following:
Construction Industries revenues boosted 11% year over year to $4.93 billion
Resource Industries revenues boosted 21% to $1.76 billion
Energy and Transportation revenues boosted 5% to $3.94 billion
Financial Products revenues fell 1% to $692 million
In April of this year, Caterpillar gave an outlook range for 2017 sales and revenues of $38 billion to $41 billion. However, the company is now increasing its full-year expectations for sales and revenue to be between a $42 billion and $44 billion range. Meanwhile, Caterpillar forecasts $5.00 in earnings per share.
For the 2017 full year, the consensus estimates are $4.32 in earnings per share and $40.54 billion in revenue.
CEO Jim Umpleby commented:
"Our team delivered an impressive quarter. As demand increased, we continued to control costs and generated higher profit margins. While a number of our end markets remained challenged, construction in China and gas compression in North America were highlights in the quarter. Mining and oil-related activities have come off of recent lows, and we are seeing improving demand for construction in most regions."
On Tuesday, shares of Caterpillar were last seen trading up roughly 5% at $113.53, after reaching a new 52-week high of $114.00 earlier in the day. The consensus analyst price target sits at $107.87, and the 52-week low is $78.74.
Featured Image: caterpillar.com