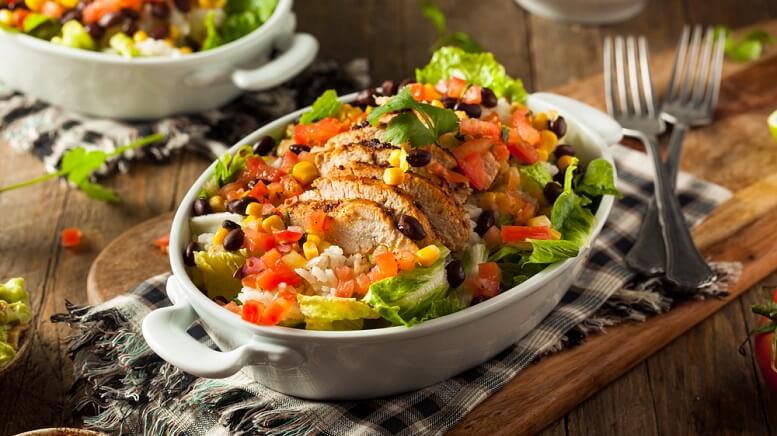 CMG stock has started 2020 on a roll after an impressive 2019. After a 90%-plus rally, the stock looks set to continue its solid performance as Chipotle Mexican Grill's (NYSE:CMG) underlying fundamentals continue to improve. One of the key catalysts behind the stellar performance is robust growth in sales, especially on the digital front. Likewise, the company's restructuring drive appears to be bearing fruit.
Digital Sales Boost
The fast-food giant has recovered nicely after an E. coli crisis in 2018 threatened to bring the company down to its knees. Management changes, which resulted in the appointment of Brian Niccol as the CEO, have paid off as the company has bounced back from the scare and outperformed the overall industry as well.
Increased focus on digital sales has helped Chipotle enjoy robust growth in sales following the unraveling of new revenue streams. Aggressive marketing campaigns, as well as limited time offers, have also helped the chain's competitive edge, consequently allowing it to ramp up sales.
Strong earnings results could be one of the catalysts likely to continue supporting Chipotle's impressive run in the market this year. The company has a lot of momentum working in its favor, considering an 88% increase in digital sales in the recent quarter. Analysts expect the company to continue delivering sales and profit growth as it continues to benefit from the digital boom.
CMG stock is up 2.25% at $876.04 and made an all-time high of $876.39 in today's morning session.
Drive-Thru Program and Menu Re-launch
Management is currently targeting a new platform that could help shore the stock's sentiments and prospects even further. The drive-thru program, if implemented successfully, could help push the needle even further. McDonald's Corp (NYSE:MCD) has perfected its drive-thru business, something that Chipotle is no doubt hoping to replicate.
By focusing on drive-thru outlets, Chipotle should be able to create new streams of revenue that will help support digital sales. Chipotle could eventually succeed in the drive-thru and pick up windows on the fact that it beats the competition on taste as well as health when it comes to its offerings.
>> STZ Stock Pops After Earnings Top Analyst Expectations
The menu re-launch is another initiative that should help maintain the strong momentum that started in 2019. The re-launch of the Lifestyle bowls is one of the plays that the company is turning to as it seeks to strengthen its competitive edge.
CMG stock has soared over 20% over the two months.
Featured image: DepositPhotos © bhofack2