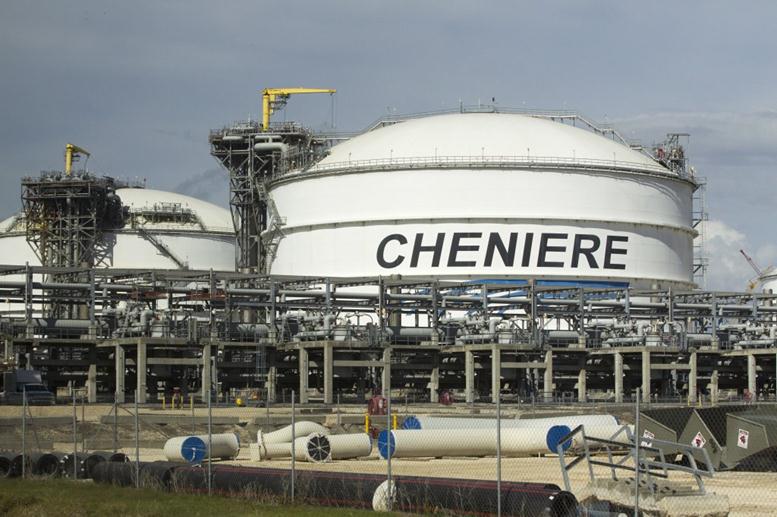 This past quarter was a major milestone for liquefied natural gas exporter Cheniere Energy (NYSE:$LNG) as the company completed the first phase of construction at its Sabine Pass facility. The company's management was able to raise guidance as a result.
As impressive as Cheniere's revenue growth has been over the past couple of years, the company is still very much in the early innings of its vision as a LNG export titan in the U.S. This past quarter, we saw revenue growth by just under $1 billion year-over-year, despite some nonoperating costs that sunk the bottom line. The most significant impact was $379 million in net income for the quarter attributable to noncontrolling interest related to the conversion of subordinated shares owned by its subsidiary, Cheniere Energy Partners Holdings (NYSE:$CQH). Absent that noncash change, the company reported net income of $90 million.
In the bigger picture, management raised its guidance for adjusted EBITDA for the second time this year. Management now expects adjusted EBITDA for the year to be $1.8 billion to $1.9 billion. In the first nine months of the year, the company has produced $1.3 billion in adjusted EBITDA, which suggests that the next quarter will outperform the current.
Particularly, one reason that management is confident in the next quarter is that the company continues to complete construction of its Sabine Pass facility ahead of schedule. Cheniere announced that it had completed construction and testing of the fourth liquefaction train in October and started selling commercial volumes more than fives months ahead of schedule. While the fourth train won't start delivering cargoes under its long-term takeaway contract until the second quarter of 2018 as originally planned, management will be able to sell production from train four to the spot market.
Featured Image: twitter