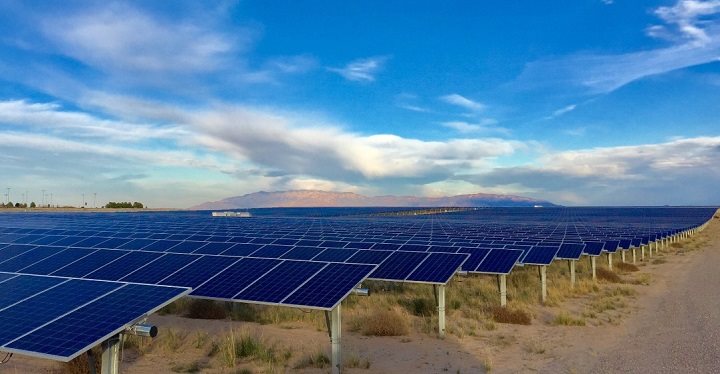 If you're a Duke Energy (NYSE:$DUK) customer and you live in Northern Kentucky, you will soon benefit from clean, renewable solar energy. Why? Because Duke Energy is in the midst of developing its first solar facilities in the commonwealth. According to the plans, Duke Energy will create and operate three solar power plants in Kenton and Grant counties, and the energy will be delivered directly to their customers.
"Our customers want solar," said Jim Henning, who is the president of Duke Energy Ohio and Kentucky. "And solar is something we've thoroughly studied and prioritized in our long-term planning."
Elaborating further, Henning stated: "Now's the right time for many reasons. For instance, the cost of building solar projects has come down significantly in recent years, making it more cost-competitive with our sources of power generation. And solar gives us the ability to add power capacity in incremental steps – allowing us to match the growing demand for electricity in the region."
As long as everything goes smoothly, Duke Energy plans to commence construction later this summer and hopes to complete most of the construction activity by the end of this year. Once operational, the projects will produce roughly 6.8 megawatts, which, during peak production, can provide electricity for nearly 1,300 average-sized homes.
The projects will power businesses and homes
Two of the projects, Walon Solar Power Plants 1&2, will be built in Kenton County on sections of a 60-acre property. All together, Duke Energy will install roughly 19,000 solar panels at the site, which will be able to produce more than 4 megawatts of electricity.
Other the other hand, the Crittenden Solar Power Plant will be located off I-75 in Grant County on parts of a 110-acre site. This solar cluster will have about 12,500 panels, and will have the ability to generate more than 2.7 megawatts of electricity.
All together, the energy created from the three solar projects will be linked to Duke Energy Kentucky's electric grid and delivered to businesses, schools, homes, and places of worship.
The plants will add a diversity of energy sources
The new solar power plants in Northern Kentucky will help to diversify and complement Duke Energy's existing power generation group, which includes a 650-megawatt coal-fired plant that tends to run 24/7 and a 500-megawatt gas-fired institution that the company activates when power demand reaches a high threshold.
It's not a huge surprise that Duke Energy is building more plants. The company has more than a decade of experience in the renewable energy sector, and is one of the nation's top five renewable energy companies.
An Overview: Duke Energy Ohio/Kentucky
Duke Energy is one of the largest energy holding companies in the United States. Its operations provide electric service to 850,000 residential, commercial and industrial customers in a 3,000-square-mile service area as well as natural gas service to roughly 529,000 customers.
If you're interested in the company's stock, Duke Energy is a Fortune 125 company traded on the New York Stock Exchange under the stock symbol DUK.
Featured Image: twitter