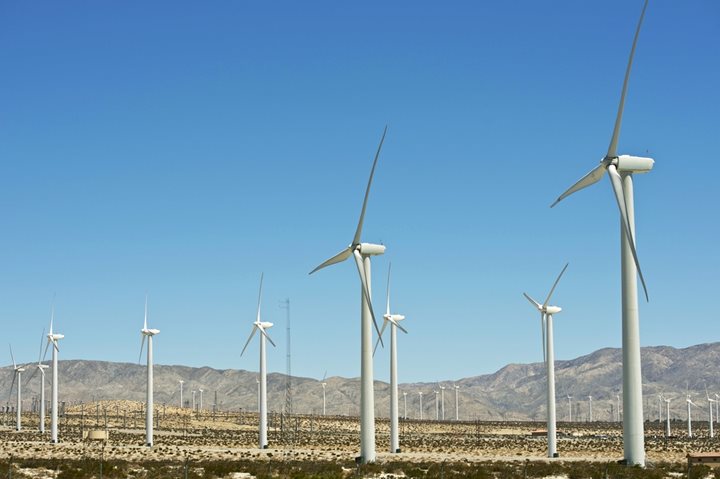 It has now been reported that Saudi Arabia's Energy Ministry has invited bids for a 400-MW wind power plant to be built in northwestern Saudi Arabia. In the press release, the ministry disclosed that the Dumat Al Jandal wind power plant will be the first utility-scale wind project in the Kingdom.
The construction of the wind power plant is the first step in the transition away from the Kingdom's heavy reliance on gas and oil, stipulated in the Vision 2030 initiative. It has been predicted that the shift from fossil fuels to renewable energy will cost around $50 billion, and it will be distributed over the course of the next decade. By the year 2023, plans will have a tenth of the Kingdom's power generated by renewable energy sources. What does this entail? It means that 9.5 GW of installed capacity has to be built by that year.
Companies that are interested in the first utility-scale wind project in the Kingdom will have until August 10 to present their qualifications to the Energy Ministry. On August 29, the Energy Ministry will commence the process for the request for proposals, which will continue until the end of January 2018. In May, Khalid al-Falih, the Energy Minister, announced that the ministry had shortlisted 51 companies as eligible to bid on the renewable energy project.
Additionally, in April, the minister said that in 2017 Riyadh will tender the wind and solar projects with a combined capacity of 700 MW. Out of the 51 approved companies, 24 were approved as bidders for the 400-MW wind power plant, and the rest were given approval for solar power projects. The solar power tender was initially launched in April, and if all goes as planned, the ministry will announce the winners in November.
Both the wind and solar power projects will be built under the power purchase agreements. There will be a 25-year one for the Sakaka solar project and a 20-year old one for the Dumat Al Jandal wind projects.
Featured Image: Depositphotos/© welcomia