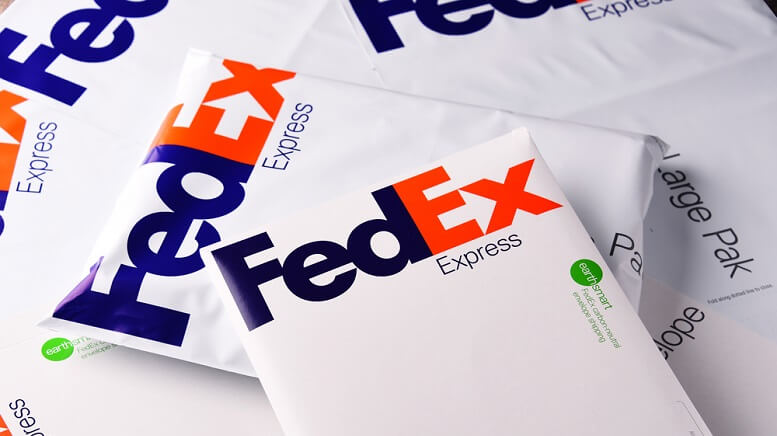 FDX stock declined 10% this morning after FedEx Corp (NYSE:FDX) issued a profit warning for fiscal 2020. The company has had a tough year, with business waning as few packages are being flown across the globe, and most consumers are getting deliveries from warehouses.
FedEx Experiencing a Decline in Air Shipments
The company's profit has been hit following the decline in air shipments, which is FedEx's main business. Equally an issue is the surge in e-commerce deliveries from warehouses to homes from competition Amazon.com Inc. (NASDAQ:AMZN). It continues to contend with the loss of shipping contracts from Amazon, which totaled around $900 million in revenue annually. Also, the company has indicated that pricing in the market currently is very competitive as well.
The company reported a net income of $660 million in the quarter ended November 30, which is a 40% drop from the same period last year. Revenue dropped from $17.8 billion in the same quarter a year ago to $17.3 billion. Company executives have blamed the late arrival of Thanksgiving, which shifted revenue from Cyber Monday to December for the uninspiring quarterly results.
FDX stock is down as much as 10% at $146.95.
FedEx Taking Steps to Minimize Spending
Equally, the company experienced higher than expected expenses in the quarter and cautioned that costs could increase in the peak shipping season. FedEx is planning to take new steps to control spending, including limiting hiring, doing away with some international flights, and also grounding aircraft. FedEx has also been cutting packages it sends to the US Postal service.
>> TSLA Stock Continues to Hit New Highs on Renewed Optimism
Fred Smith, the Founder and CEO of FedEx, indicated that the optimism for restoration and growth of trade they expressed in June did not materialize because of the trade dispute. He added that the company is in a period of continued challenges and changes.
However, United Parcel Service Inc (NYSE:UPS) is capitalizing on the severing of ties between FedEx and Amazon. UPS has aggressively expanded and automated its network so that it can handle more orders. In the past quarters, the company has expanded air shipments significantly to ferry more packages, including some from Amazon.com.
FDX stock has corrected over 26% from its 52-week high of $199.32.
Featured image: DepositPhotos © monticello