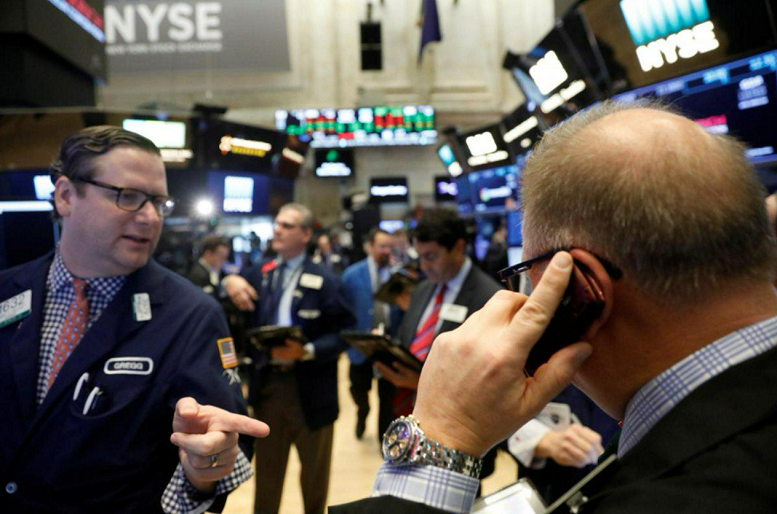 The world's largest asset manager BlackRock Inc. has upgraded U.S. equities to "overweight" on strong earnings results for the fourth quarter. However, it has also downgraded European stocks to neutral.
Explaining its reasons for the rating upgrade, BlackRock cited the corporate tax cuts in the U.S. and the government's spending plans as the main driving forces for further growth. In the fourth quarter, U.S. companies reported 15% earnings growth versus the previous year, while estimates for this year have surged to 19%.
Richard Turnhill, global chief investment strategist, said: "the ratio of earnings upgrades to downgrades for U.S. large caps was at its highest since records began in 1998."
Although the market has been somewhat turbulent since the start of February, it did not deter asset managers like BlackRock from being optimistic about U.S. stocks. In fact, BlackRock considers the recent drop in valuation as an "added bonus" for investors.
"We believe the coming positive effects of new U.S. tax and spending plans are still underappreciated by markets," stated Turnhill. "We find earnings growth matters more than valuations over shorter time horizons at this stage of the bull market."
"As we have more information from companies as they incorporate more impact from the tax cuts and stimulus, we have reached a place where we are quite confident based on the fundamental backdrop," added Kate Moore, BlackRock's chief equity strategist.
"While we are really making this constructive call on the U.S., in the next three to six months we do recognize the pace of upgrades and the pace of earnings growth will likely slow. We will have to watch very closely…We are on a rocket ship at the moment."
The S&P 500 is up by more than 2% in 2018, while Europe's STOXX 600 is down by nearly 3%.
Featured Image: Twitter