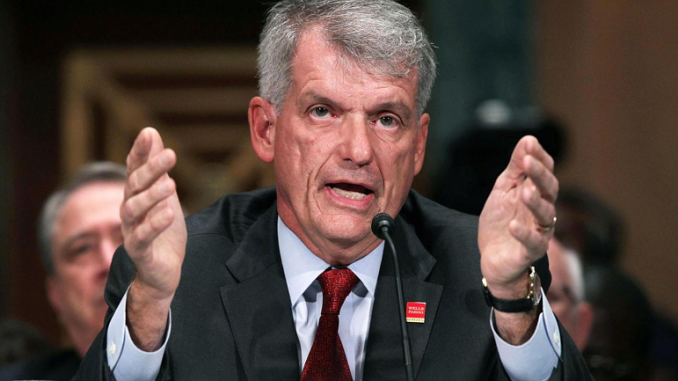 Gun control in the U.S.  is a controversial topic. It has become even more so after the 2018 St. Valentine's Day Massacre. Previously, the conversation regarding gun control targeted specifically the United States government. Now, however, the conversation has steered in the direction of what financial institutions can do to prevent horrific events, like the Las Vegas shooting and the Florida shooting, from happening again.
Gun Control in the U.S.- Are Banks Doing Enough?
As of late, top financial firms have come under fire from gun control activists. Why? Because major financial firms in the United States support various firearm manufacturers. Essentially, the gun control activists want to slash the limit of support these institutions provide. While a few banks have succumbed to the pressure, like Citigroup (NYSE:C) and Bank of America (NYSE:BAC), there are others who believe it is not the responsibility of the financial institutions to set rules that promote gun safety.
Wells Fargo (NYSE:WFC) is one of the latter. Last month, Citigroup implemented restrictions on all clients who sell automatic weapons. This month, the finance chief of Wells Fargo stated that it should be the U.S. government that implements gun control rules, not financial institutions. It's important to mention that Wells Fargo is not brushing the severity of this issue aside, but rather CFO John Shrewsberry simply believes the best way to make progress within this issue is through a political and legislative process.
According to Shrewsberry, the bank has been in contact with customers who legally manufacture automatic weapons, but as of right now, Wells Fargo has no plans for "setting policy" in its "extension of credit."
Does the Market Agree with Wells Fargo's Statement about Gun Control?
At this point, it's hard to tell. The WFC had a difficult day on the New York Stock Exchange, ending the session down 3.43%. However, what makes this difficult is that Wells Fargo also published its earnings report today – and it wasn't good. This may have caused investors to hold back on trading.
Regarding the Q1 earnings report, Wells Fargo cites the reasons for the disappointment due to its ongoing issues with regulators. The scandals are not behind the bank, however, which is why the financial institution struggled throughout the first quarter of the year.
The Takeaway
What do you think about financial institutions getting involved in the conversation of gun control in the U.S.? Do you think it's the responsibility of the government, the banks, or both?
Personally, I think anyone and everyone should get involved in the process. It's so important that things like the Florida shooting never happen again, and the only way to do that is to make sure everyone cares and is involved.
Featured Image: Twitter