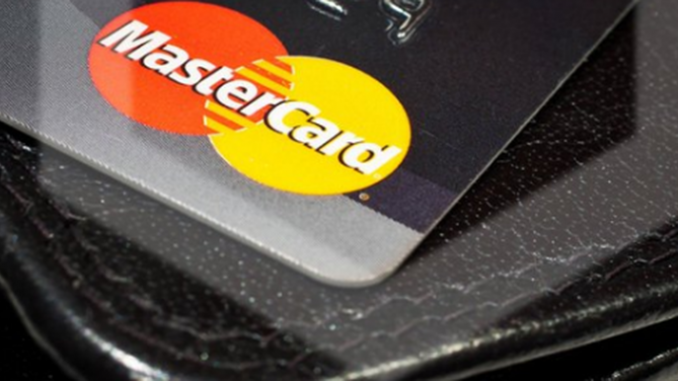 Credit card company Mastercard Incorporated (NYSE:MA) has stated in its recent earnings call on Wednesday that cryptocurrencies were to blame for slight decreases in the company's first-quarter results.
The company released its earnings result on Wednesday and, according to a CNBC article, Mastercard said there was a drop in the number of people purchasing cryptocurrencies with their credits cards.
In the company's earnings call, Chief Financial Officer Martina Hund-Mejean has said, "this is due to the recent drop-off in crypto wallet funding."
>>>Tesla's Being Used to Mine Cryptocurrency
In February, several American banks, such as JP Morgan (NYSE:JPM), Citigroup (NYSE:C) and Bank of America (NYSE:BAC), banned the purchase of cryptocurrencies with their credit cards.
Ajay Banga, president and CEO of Mastercard, has said that there is "a little less interest than there was in the latter part of the fourth quarter."
In a Bloomberg article, JP Morgan spokeswoman Mary Jane Rogers has stated that the company does not want all of the credit risks that are associated with cryptocurrency transactions.
According to CNBC, during the call, Banga said that cryptocurrency is not a major focus for the credit card company's corporate strategy because of the unpredictability associated with it.
>>>American Express Customers Don't Need to Sign for Purchases Anymore
The company did report an increase in net revenue over the past year, from $2.7 billion USD in the first quarter of 2017 to $3.6 billion.
Banga has said that the company was "off to a very strong start to the year, with record revenue and earnings this quarter" and will continue to execute key strategies for fiscal 2018.
Mastercard's share value closed at $186.48 on Thursday after opening at $184.60.
Shares continue to rise on Friday and, as of 1:30 pm EDT, have increased by nearly 0.60%.
Featured Image: Twitter