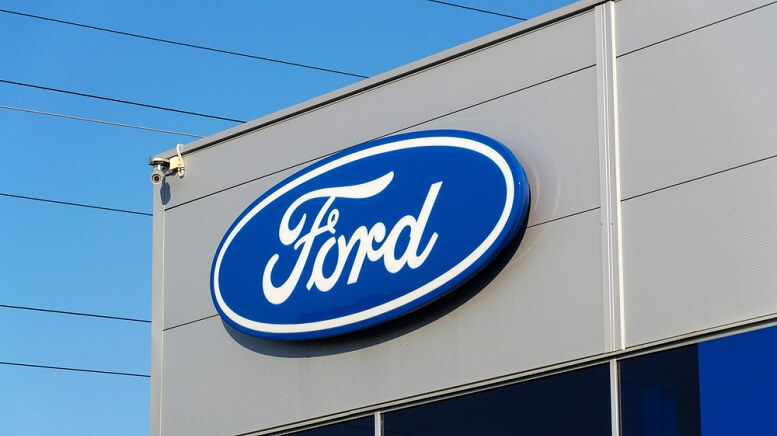 Ford stock is trading down today after Ford Motor Company (NYSE:F) reported a decline in sales in China for the third consecutive year.
Ford Stock Flounders on Falling Chinese Sales
Ford has been floundering in China, its second-biggest market, in recent years, with sales declining 26% in 2019 following a fall of 37% and 6% in 2018 and 2017, respectively. The Detroit-based firm delivered 146,473 vehicles in China in the fourth quarter, down nearly 15% from the same period a year prior. In total, Ford delivered 567,854 vehicles in China over 2019. Ford stock is currently trading for $9.24, following the news.
"The pressure from the external environment and downward trend of the industry volume will continue in 2020, and we will put more efforts into strengthening our product lineup with more customer-centric products and customer experiences to mitigate the external pressure and improve dealers' profitability," said Anning Chen, President and Chief Executive of Ford Greater China. He also said that while 2019 was a "challenging" year for the company, it did stabilize its market share in the high-to-premium segment; however, this was not enough to prevent a slide in Ford stock.
>> AAPL Stock Continues to Climb, Up 108% in a Year
Ford Goes Electric
Ford plans to launch over 30 new models in China over the next three years, a third of which will be electric vehicles. In November, the company launched its first-ever fully electric vehicle, the Mustang Mach-E, a model that it sees as a genuine contender to Tesla's (NYSE:TSLA) dominance in the EV space. The vehicle will go on sale later this year for a starting price of US$43,000, very similar to Tesla's Model Y. However, that launch failed to generate any significant movement in Ford stock.
Predictions for the future of the Chinese market do not make pleasant reading for either Ford or Tesla, with the China Association of Automobile Manufacturers (CAAM) forecasting that the auto market will shrink by 2% in 2020 as the Chinese economy weakens and the Trade War with the US continues to rumble on.
Featured Image: DepositPhotos © josekube