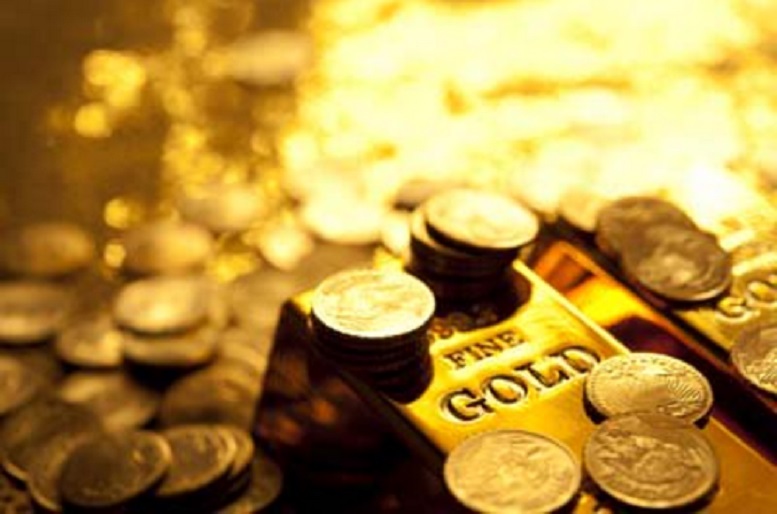 Gold prices have been fluctuating today. On Friday, August 18, prices of the metal reached their highest intraday level of 2017, momentarily surpassing $1,300 an ounce before pulling back to settle lower for the trading session and the week.
"The selloff is unusual as there was no data or market news to account for the [roughly] $15 drop" from the day's high, said Mark O'Byrne, who is the research director at GoldCore. "Risk aversion has eased with stocks eking out small gains [at the time of gold's settlement] and some traders may have decided to take profits at the $1,300 level."
As mentioned, on Friday, gold traded above $1,300 for the first time this year, getting a face lift from haven demand on the back of earlier weaknesses in global equities, the terrorist attack in Barcelona, Spain, and concerns about Trump's pro-business agenda.
December gold dropped 80 cents (less than 0.1%) to settle at $1,291.60 an ounce. According to FactSet, December gold had reached a high of $1,306.90 an ounce, which is a level that had not been reached since early November. The pullback in the precious metal sparked a 0.2% weekly loss.
In the meantime, September silver fell by 0.3% (5.3 cents) to end at $17 an ounce, for a weekly loss of 0.4%.
Yesterday's terrorist attack in Spain acted as a reminder to investors that they "need to hedge their portfolios against geopolitical risk," said Maxwell Gold of ETF Securities.
Additionally, the analyst said that "Trump's domestic behavior is making investors nervous about how he will handle delicate foreign issues, even though talk of firing nuclear missiles on North Korea has eased."
Others believe gold was affected by the White House's announcement that Stephen Barron will be departing from his position as Trump's chief strategist.
"Some are suggesting that Steve Bannon's sacking and exit from the Trump presidency is the reason for gold's fall," O'Byrne said. "This may be the case, but ironically, Bannon's exit shows the complete mess that is the Trump White House, and this will support gold and should lead to gold challenging $1,400 later this year."
Featured Image: twitter