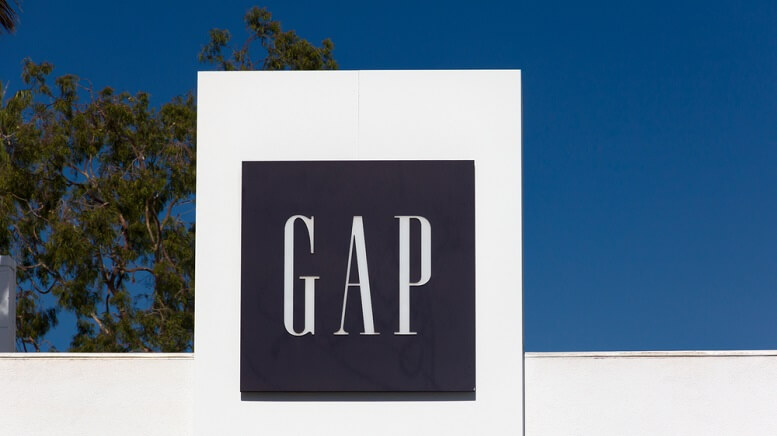 GPS stock popped this week after Gap Inc (NYSE:GPS) ditched plans to split its Old Navy brand into a separate public company, as well as announcing the departure of CEO Neil Fiske.
Gap announced its intention to spin-off its former best-selling Old Navy brand in February of last year, but these plans were called into question after the ousting of former CEO Art Peck in October. The intention of the split was that Old Navy would stand stronger on its own, without being dragged down by Gap's weaker-performing namesake brand and Banana Republic. The company has revealed in a press release on Thursday that it is now abandoning those plans, with GPS stock gaining 9% in after-hours trading.
"The plan to separate was rooted in our commitment to value creation from our portfolio of iconic brands," Gap interim President and CEO Robert Fisher said in a statement. "While the objectives of the separation remain relevant, our board of directors has concluded that the cost and complexity of splitting into two companies, combined with softer business performance, limited our ability to create appropriate value from separation." GPS stock is currently trading for $18.53.
The company also announced the departure of Neil Fiske, the CEO and President of the Gap brand, who will be replaced in that role by the current CEO of the Banana Republic division, Mark Breitbard. In this role, Mr. Breitbard will report to Fisher, interim CEO of the entire company and the son of its founder, who replaced Peck in October.
>> ENPH Stock Continues to Gain Momentum After Solid Jump in 2019
The gains in GPS stock have also been partially driven by the company's updated 2019 guidance, in which it expects adjusted EPS moderately above its previous guidance of $1.70–$1.75, following better than anticipated promotional levels over the holiday period.
Gap Inc will release its fourth-quarter 2019 results on February 27, and investors in GPS stock will be hoping those earnings follow a similar trend to Q3 in which the company posted revenue of US$4 billion, narrowly beating analysts' expectations of US$3.96 billion.
Featured Image: DepositPhotos © wolterke