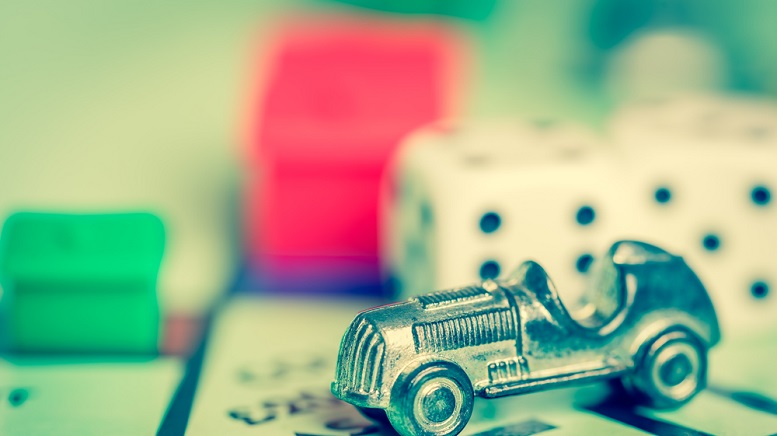 HAS stock is trading down on Wednesday after retailer Target (NYSE:TGT) reported weaker than expected toy sales over the holiday period. This could mean trouble for Hasbro (NASDAQ:HAS).
The US retailer reported that its toy sales stayed flat throughout the 2019 holiday period in comparison with last year, which led to a 7% decline in TGT stock and a 2.5% decline in HAS stock. The struggling toy sales appear to be part of a much larger issue facing the retail industry, which is the increasing dominance of e-commerce over brick and mortar stores. In previous years, retailers had traditionally enjoyed a boost in toy sales off the back of hot property toys such as Frozen's Olaf and Hatchimals.
"While 'Frozen II' gave the toy industry a boost, the lack of other strong hits was often cited for lackluster industry performance," Gerrick Johnson of BMO Capital Markets, wrote in a research note last week. With the bankruptcy of Toys R Us in 2018, Target was expected to benefit from the decreased competition; however, that was not the case. Hasbro, and fellow toymaker Mattel (NASDAQ:MAT), have been offering a smaller variety of toys and are faced with a lack of shelf space after the Toys R Us collapse. HAS stock is currently trading for $103.03.
"The chickens are coming home to roost from the Toys R Us bankruptcy," said Richard Gottlieb, CEO of Global Toy Experts. "You cannot eliminate that many toys from the marketplace (remember TRU had vastly more items) without it having an impact. A great loss of incremental and impulse sales."
>> PCG Stock Extends Rally on Upgrade, Gains 25% This Week
However, it's not all bad news for investors in HAS stock. On December 30, the company completed its takeover of Entertainment One Ltd to secure the rights to popular children's shows Peppa Pig and PJ Masks. Interestingly, that deal also gives Hasbro ownership over Death Row Records, the nineties label responsible for some of the biggest hits from Snoop Dogg, Dr Dre, and many more West Coast rapping legends.
Featured Image: DepositPhotos © kmiragaya