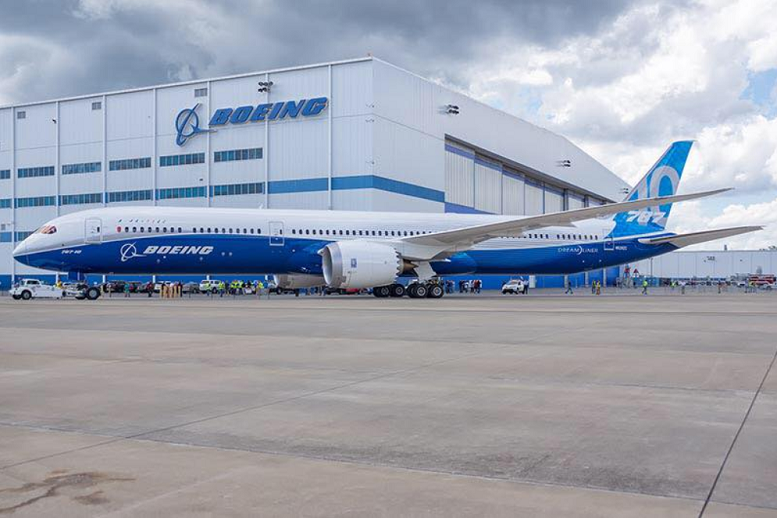 Stocks in aerospace giant Boeing (BA) are rising today following news that SaudiGulf Airlines are considering a deal involving the 787 Dreamliner aircraft.
The privately owned airline – Saudi Arabia's youngest – is expanding its range of operations, planning to open routes to four cities in Pakistan later this year as well as launching its first international flight to Dubai on March 1st. It already operates a fleet of four short-range Airbus A320 aircraft, which it plans to expand by two before 2019. 
>> Tesla's Being Usewd to Mine Cryptocurrency
The two companies have been in talks since last year when SaudiGulf Airlines signed a preliminary agreement for 16 Boeing jets in May 2017. SaudiGulf's Chief Commercial Officer Karim Makhlouf said this weekend that "we are in good talks with Boeing", and that the agreement involves discussions about the potential sale of the 787 or 777 aircraft. Should the talks produce an order for such jets, it will increase SaudiGulf's operating potential massively. Boeing's 787 model is designed for long-haul flights, which will enable SaudiGulf to open longer international routes. 
Stocks in Boeing are up 1.68% at the time of writing – 1:37PM EST – bringing individual share price to $362.6 USD and their market cap to $213.6B. Today's price peaked at $363.95, marking its highest point in a year, up 66.5% from February 27th 2017. 
This strong performance is likely driven in part by last week's news that Boeing have persuaded Hawaiian Airlines to drop an order for six Airbus A330-800s in favor of their own 787-9 model. The news came as a surprise, given that Hawaiian Airline's fleet consists largely of Airbus planes. By ordering a number of Boeing aircraft, Hawaiian Airlines will expect to push up the cost of pilot training.
>> A New Space Race | Three Small Space Investments to Make Right Now
In any case, Boeing must be feeling smug at the moment as it continues to woo airlines which have initially signed deals with Airbus, its main competitor. With performance as strong as this, investors will likely be happy to hold on to secure shares or sell on a high. 
Boeing frequently tops the tables as the largest aerospace manufacturer in the world. As well as producing the most popular commercial jet in the sky (the Boeing 737), it is the world's second-largest defense contractor. 
Featured Image: Facebook