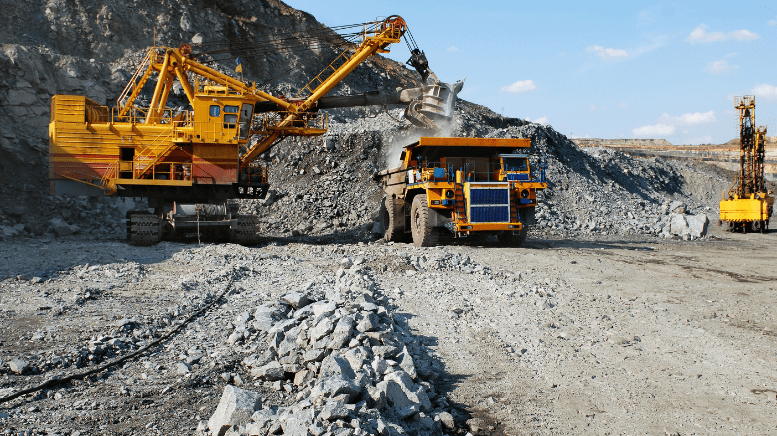 China is still locked in a trade war with the United States, the most recent economic conflict impacting commodity prices; and yet, iron ore appears seamlessly unaffected. In fact, demand for iron ore, the main ingredient in steel, has increased despite the back and forth between US President Donald Trump and China.
With ongoing issues at Vale's (NYSE:VALE) mines in Brazil adding to the inevitable iron ore deficit, and Chinese steel production running surprisingly strong, many have turned away from commodities like aluminum and copper, shifting their focus toward iron ore.
Iron Ore Demand and the US-China Trade War
At the start of May, on Twitter, President Trump threatened to increase tariffs on $200 billion of imports from China to 25%. The news initially caused iron ore futures to drop on the Dalian Commodity Exchange; a drop also occurred this week, falling 1.2% to $96.68 per metric ton. Things could be worse, though. Falling 1.2% this week is the lowest point in more than a week, and it was only two weeks ago that iron ore jumped to a five-year high of $97.95 a ton.
A few price drops aside, many experts are steadfast that the price of iron ore could move back above $100 per ton and stay there. "In our view," said JP Morgan analysts, "iron ore prices are likely to remain well supported over the next three-to-six months."
If this were to happen, the market could credit the supply squeeze caused by Brazil mine closures, as well as strong Chinese steel production. And looking at China's latest figures, these predictions are not improbable. In April, China's steel production totaled 85.03 million tons. For perspective, this represents growth of 11% Y-O-Y and 12.7% month-over-month.
>> UBER Stock Jumps Following First Quarterly Earnings After IPO Listing
Since the demand for iron ore is on the rise during a time when the trade war is negatively impacting other commodities, pure-play iron ore miners like Champion Iron Ltd. (TSX:CIA) (OTCPK:CHPRF) (ASX: CIA) are set to benefit from this shift. Champion Iron, a producing iron development and exploration company, is focused on developing its iron resources in the south end of the Labrador Trough in Quebec.
Labrador Iron Ore Royalty Corporation (LIORC) (TSX:LIF) (OTCPK:LIFZF) is another company that holds mining leases and licenses in Canada, which cover approximately 18,200 hectares of land near Labrador City. With a capacity to extract roughly 50 million tons of crude ore every year, LIORC will also have a chance to compete.
Another unlikely contender in the iron ore space that offers major potential is Delrey Metals Corporation (CSE:DLRY) (OTCPK:DLRYF) (FSE: 1OZ), which just revealed a significant iron ore resource at its Four Corners Iron-Titanium-Vanadium Project in Newfoundland.
Delrey Metals' Gain
When Delrey Metals began, it was originally focused on vanadium, a hard, silvery-grey, metal. It operates several vanadium-focused projects in Canada, the majority of which have received positive results. But recently, Delrey Metals has tuned into the increased interest within the iron ore sector; this has caused it to complete further preliminary market studies of iron that could be produced at its projects.
Take the Four Corners Project in Newfoundland, which Delrey Metals acquired an 80% interest in. In 2009, significant concentrations of iron ore were found at the project. The company just released successful re-assay results for samples from the 2010 and 2011 drilling programs at the project, with lithium metaborate fusions assays returning an average grade of 35.07% Fe203 (iron oxide), ranging from 19.16% Fe203 all the way up to 48.61% Fe203.
Naturally, this discovery made the company focus not just on vanadium but iron ore as well.
"It was the vanadium potential that originally attracted us to the Four Corners Project," said Morgan Good, CEO of Delrey Metals."But with the recent surge in iron ore prices above $100usd/ton, we have renewed excitement in the potential all three metals (Fe-Ti-V) could have on this project."
>> BlackBerry Messenger Shuts Down as Apple iTunes to Retire?
Delrey Metals, a Vancouver-based company, is not strictly an iron ore exploration company; but it does plan to use the value of the Four Corners Project to take advantage of the interest within the iron ore sector: "We have a plan in place to move quickly on unlocking the project's value through systematic exploration while taking advantage of the excitement and increased interest within the vanadium and iron ore sectors."
Delrey Metals has other ongoing projects too, some of which are seeing positive results, which likely adds to investor confidence. Recently, for instance, the company saw positive phase II results from its Blackie, Star, and Porcher properties. The rock samples collected from the three properties showed assays returning as high as 0.513% V205 (49.3% iron, 4.01% titanium.)
In it for the Long-Haul
With the abundance of market confidence that the demand for iron ore will continue to increase despite the US-China trade war, those already involved in the sector are at the forefront of the surge. And that means companies involved with iron ore are in an attractive position.
Featured image: DepositPhotos © sergioz