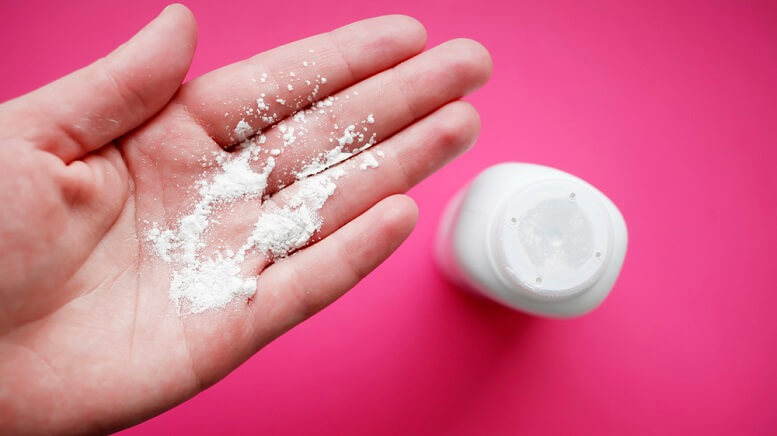 JNJ stock is making minor gains on Tuesday after it was reported that pharmaceutical heavyweight Johnson & Johnson Inc (NYSE:JNJ) settled a lawsuit against it, which claimed that its talcum powder contained asbestos.
Johnson & Johnson has repeatedly faced allegations and lawsuits claiming that its best-selling talcum powder contained traces of the potentially deadly substance, and one California woman is the latest to sue the company. Jurors in a state court in Oakland heard over two weeks' worth of testimony in the case of Linda O'Hagan, who claims that asbestos-laden talc powder was the cause of her mesothelioma. Unusually, the company decided to settle mid-trial for over $2 million USD, avoiding a potentially huge judgment and leading to a 0.5% gain in JNJ stock.
Johnson & Johnson has faced more than 14,000 claims that its talc powder caused ovarian cancer and mesothelioma, a rare form of cancer linked to asbestos exposure. A spokesperson for the company said that the settlement doesn't change its "overall position that our talc is safe, is asbestos-free and does not cause cancer." The spokesperson also said that "in litigation of every nature there are one-off situations where settlement is a reasonable alternative." JNJ stock is currently trading at $144.98 following news of the settlement.
>> APLS Stock Hits All-Time High: APL-2's Phase 3 Impressive Results
There was a big win for J&J in another such case in St Louis last month, just over a year after it was slapped with a $4.7 billion USD verdict on behalf of more than 20 women who blame their cancers on the company's baby powder. In a December trial, a jury rejected a woman's claim that her ovarian cancer was a result of using the powder. Back in October, JNJ stock tanked over 6% after the company recalled a single lot of its baby powder as a precaution after US government testing found trace amounts of asbestos in one bottle purchased online.
Featured Image: DepositPhotos © perminoffa