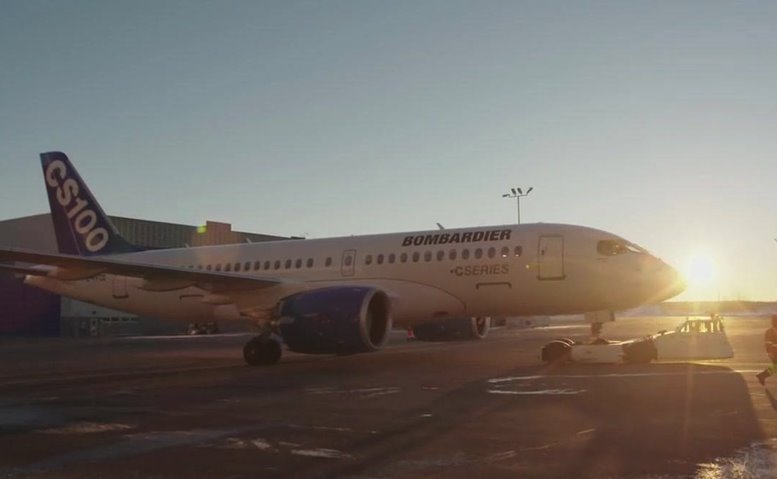 Sears Staff 'Furious' With Company
Following yesterday's announcement that Sears Canada Inc (TSX:$SCC) will seek to close its stores as early as October 19, angry company staff has lashed out against the company, claiming that they were forced out of their jobs due to 'mismanagement' and were given a 'very terrible Christmas present.
Although the company has defended its position that the "actions taken are a reflection on the state of the retail market," it does not change the fact that the end is here for Sears. According to the company, the liquidation sales will run for 10 to 14 weeks should Sears obtain court approval.
Shopify CEO Slaps 'Troll' Label On Citron Research
In response to Citron Research's "get rich quick scheme" claims regarding Shopify's business operations, Shopify CEO Tobi Lutke, in a series of Tweets, has fired back at Citron, addressing Citron as a "short-selling troll" and hinting optimism for its next earnings call.
In response to Lutke's latest jabs, Andrew Left of Citron Research says he will continue to investigate various aspects of Shopify's business and will "most likely" publish a follow-up report.
The company's shares dropped by more than 20% between the close on Oct. 3 and the close on Tuesday. On Wednesday, its shares bounced back to $118.40 per share at market close.
The Economy
Stress Test For Uninsured Mortgage Is Unnecessary, Says Report
According to a report published by the Fraser Institute, a new proposed stress test for all uninsured mortgages will "do more harm and good" as the Office of the Superintendent of Financial Institutions attempts to make certain changes to lending guidelines.The author claims that the test could result in a "less competitive and more concentrated mortgage market."
One of the proposed changes is that homebuyers who have a downpayment of 20 per cent or more and do not require mortgage insurance still have to show they can make their payments if interest rates rise.
In the second quarter, Canadian household debt compared with disposable income reached a record high.
Investment In Canada's Auto Sector Below Pre-recession Levels, Says Report
According to a study, there is no indication that investment in Canada's automotive manufacturing sector will return to pre-recession levels. For instance, capital spending for the motor vehicle assembly industry has averaged just $1.2 billion a year since 2010, down from $2.3 billion annually from 2000 through 2009. Also, parts and accessories manufacturers have dropped capital spending to $565.9 million from $887.7 million prior to the recession.
Stock Market
Metro Grocery Chain To Cut 280 Jobs Beginning 2021
Grocery chain Metro Inc. (TSX:$MRU) announced on Wednesday that it will eliminate about 280 jobs in Ontario starting in 2021. This decision follows the company's comments in August regarding its plans to focus on automation.
Speaking of automation, Metro will invest about $400 million over the next six years to overhaul its Ontario distribution network, as its existing network no longer meets the needs of its business.
Delta To Complete Bombardier CSeries Order, But Won't Pay Tariffs
Delta Air Lines Inc (NYSE:$DAL) said on Wednesday that it still expects to complete the order for Bombardier Inc (TSX:$BBD.B)'s CSeries aircraft, but will not pay the 300% tariff imposed by the U.S. Commerce Department.
The tariff was imposed following a complaint by Bombardier rival Boeing Co (NYSE:$BA) stating that Bombardier had used government subsidies for the aircraft and is selling them at "absurdly low" prices.
Bombardier also claims that it will not bear any of the trade duties.
Most Active Stocks
Canopy Growth Corp (TSX:$WEED) saw big movement today as the company entered a large pot operation joint venture to develop a 1.3 million square foot greenhouse facility in B.C., with an option to develop another 1.7 million square foot facility.  
This deal will further expand the company's presence as Canada's biggest licensed marijuana, more than doubling its production capacity. Canopy Growth will invest $2 million on the first facility and hopes to have products available as soon as July 1.
As mentioned, Bombardier Inc (TSX:$BBD.B) has been a hot discussion topic due to its trade dispute with Boeing, which is also on the agenda of upcoming trade talks between Canada and the U.S. The Department of Commerce recently slapped a 220 per cent countervailing duty and an 80 per cent anti-dumping duty on Bombardier's CSeries jets sold to Delta Air Lines.
Gold producer Pretium Resources Inc (TSX:$PVG) saw a big jump in its share price (up 24.1% at market close) on Wednesday after the company released its production numbers at the Brucejack mine in B.C. For the third quarter of 2017, the mine produced 82,203 ounces of gold (at 96.49% recovery rate). This impressive production number was attributed to significant ramp-up activities that produced 65,321 ounces in the last two months of the quarter.
Birchcliff Energy Ltd (TSX:$BIR) recently brought phase 5 of its natural gas processing plant expansion in Pouce Coupe on stream, on budget and ahead of schedule. Birchcliff also recently reaffirmed its Q4 2017 average production guidance of 79,000 to 80,000 boe per day and its 2017 annual average production guidance of 67,000 to 68,000 boe per day.
Featured Image: Facebook