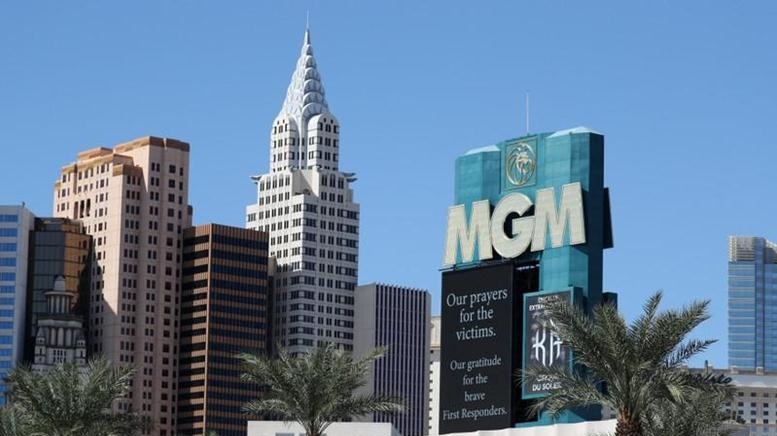 MGM stock is in the red today after the hotel and casino chain pulled its forecast for the year and announced the departure of its longtime chairman and Chief Executive Officer, Jim Murren.
MGM Resorts International (NYSE:MGM) announced on Wednesday that it was withdrawing its financial forecast for 2020 as it continues to assess how the coronavirus outbreak will impact operations. A sizeable portion of the firm's business is derived from wealthy Chinese patronage in Macau and Las Vegas; however, the virus outbreak has led to the cessation of travel to and from China, as well as the suspension of operations at MGM's two Macau resorts. MGM stock is currently down 5.5%.
"Although the outbreak has been largely concentrated in China, to the extent that the virus impacts the willingness or ability of customers to travel to the company's properties in the U.S., the company's domestic results of operations could also be negatively impacted," MGM said. The company said it was posting about $1.5 million in operating expenses daily across both Macau resorts, as it kept some non-gaming operations running to support hotel guests.
MGM stock is currently trading for $31.80.
In addition to withdrawing its guidance for the year, the hotelier also announced the departure of its long-serving CEO and chairman Jim Murren. Having first joined the company in 1998 when it was under the control of founder and billionaire Kirk Kerkorian, who died in 2015, Murren was appointed CEO in 2008 and oversaw the CityCenter project, the massive Las Vegas Strip development that opened in 2009.  He also played a key role in bringing professional sports franchises to Las Vegas.
>> BABA Stock Falls Despite Earnings Beat, But Coronavirus Might Hit Hard
Assuming office in the midst of the 2008 financial crisis, in which MGM stock dropped from over $90.00 in October 2007 to under $2.00 by March 2019, Murren oversaw a slow and steady return to growth for the stock. He will remain in office until a successor is found and will continue to be involved in efforts to win a casino license in Japan.
Featured Image: DepositPhotos © sainaniritu