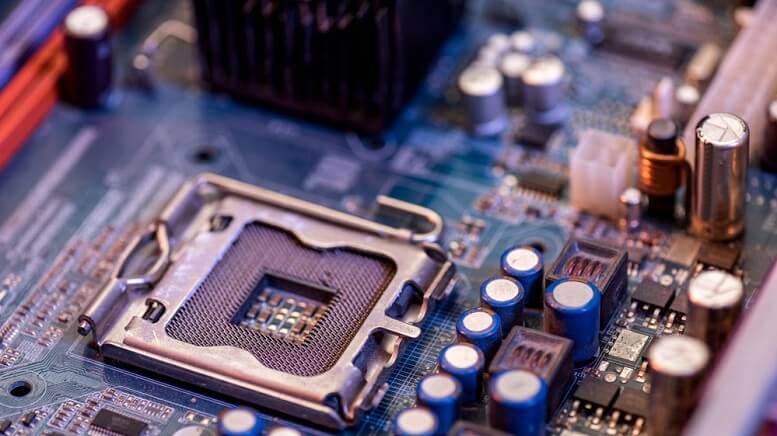 Micron stock is trading higher as Micron Technology, Inc. (NASDAQ:MU) is scheduled to report its earnings after the close of markets on Tuesday.
Micron Technology is on the cusp of reporting disappointing financial results for its fiscal third quarter. Analysts expect the company to report a profit of $800 million compared to $3.8 billion reported last year as the company was riding high.
Let's analyze the upcoming earnings.
Micron Earnings Expectation
Analysts polled by FactSet expect the company to post adjusted earnings of 80 cents a share, down from $1.36 expected as of the beginning of the quarter. It will also be a massive drop from the $3.15 a share reported last year in the same quarter.
Revenue on the hand is expected at $4.71 billion down from an initial forecast of $5.59 billion as of the start of the quarter. In the third quarter of last year, Micron reported $7.8 billion in revenues.
The chip market is no longer as lucrative as it used to be, which explains why analysts remain pessimistic about Micron beating estimates. Oversupply problems have made it impossible for Micron to move as many chips as it used to as most of its customers have found themselves with high reserves.
Micron stock is now up 1.50% at $33.69. MU stock has fallen about 30% from its recent peak price of $44.
Chip Sector Downturn
While global chip sales did hit record levels in the third quarter of last year, two consecutive quarters of decline since then underscores a downturn in the broader sector. Analysts have warned that chip companies are staring at one of the worst downturns in a decade.
>> SHOP Stock Drops 10% After Receiving Second Downgrade of the Week
Memory chip customers are no longer building up inventory levels, as was the case early last year. Unlike in the past, there are no longer concerns about a shortfall in supply that could cause prices to spike.
A trade standoff between the US and China threatens to make things worse in the chips market. The US's ban on Huawei products is one of the tailwinds that continue to make it difficult for Micron to meet its sales targets. A ban on technology from foreign adversaries by the US has forced many chip companies to slash their estimates for the year.
Micron stock has shed more than 16% in market value from its previous earnings report compared with a 4% rise in the S&P 500.
Featured image: DepositPhotos © AllaSerebrina