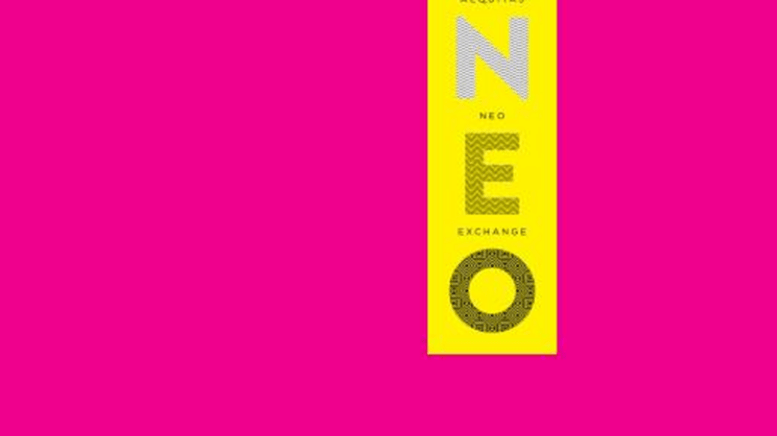 In mid-2015, after stock exchanges started engaging in predatory trading behavior, an idea sprouted. No longer was the financial world willing to tolerate stock exchanges creating disadvantages in an attempt to turn a profit. This behavior led to a desire for an investor-focused platform; a platform where there are lower transaction fees and greater visibility. That desire led to the creation of the NEO Exchange.
Since its launch, NEO has become the third most active marketplace in Canada in terms of volume traded. Doing so means the NEO Exchange surpassed the famed Canadian Securities Exchange, which began operations in 2003. Surprisingly, though, this milestone does not illustrate just how much NEO has grown over the past few years. We can, however, see this growth displayed with the exchange snatching up a billion-dollar listing in 2019.
Like with most things, we have to start at the beginning to understand the exceptional journey of the NEO Exchange.
The NEO Exchange: Where It All Began
Rolled out in 2015, the NEO Exchange is a recognized Canadian exchange that focuses on capital-raising companies, investors, and dealers. Based in Toronto, the owners and investors of NEO include the OMERS pension plan and BCE Inc.
Working to increase its reach, reduce the costs of being a public company, and bring forth greater visibility and liquidity to long-term investors and companies, NEO has developed quite the portfolio over five years. We're talking about obtaining more than 70 ETF listings, as well as corporate listings and Closed Ends Funds. The NEO Exchange has also made itself known as a significant competitor of Nasdaq Canada: "It is very rewarding to see that doing what is right can lead to commercial success," said NEO CEO Jos Schmitt.
No Exchange Does It Like NEO
The exchange's core mission is to help investors and companies raise money for growth and puts it in a category of its own. Another unique feature of NEO is its randomized "speed bump," which is used to stop predatory HFT and to lower initial, annual, and transactional fees. Having 85% of its volume traded labeled as natural flow has also helped the NEO Exchange experience the growth that it has as of late. Why? Well, because this presents an opportunity for reliable liquidity. When there is reliable liquidity, markets can connect.
Everyone is different, and NEO recognizes that, making this yet another factor playing into the marketplace's considerable five-year growth. To try to help investors, the NEO Exchange has three separate venues: NEO-N, NEO-L, and NEO-D.
The first two venues focus on long-term investors, with NEO-N giving priority to long-term investor trades via a size-time order matching priority. NEO-L levels the playing field for long-term investors by giving NEO Trader orders precedence over high-frequency traders. This priority remains regardless of the sequence in which orders hit the market
NEO-D, on the other hand, offers options for various types of traders, and all participants are eligible to submit active orders. Orders from accounts can also interact with each other in this marketplace. More information on the three venues can be found here.
Accomplishments and Growth
At five years old, the NEO Exchange has achieved a lot. Its growth is evident just by looking at the companies listed, from Starlight Capital (NEO: SCHG) to Maple Leaf Green World Inc. (NEO: MGW) (OTCQB:MGWFF) to Halo Labs (NEO: HALO) (OTCQX:AGEEF).
Let us not forget the exchange's growth in other areas, too: in 2019, NEO developed Canada's first centralized platform to simplify private placements with Silver Maple Ventures, Inc. "We are making access to private markets easier, more efficient and with less operational risk through DealSquare," said CEO Jos Schmitt.
And yet, the degree of growth the NEO Exchange has experienced is, more than anything, reflected in it landing its first billion-dollar listing last year.
Billion Dollar Baby
On April 29, 2019, NEO secured its first billion-dollar corporate listing with Columbia Care (NEO: CCHW) (OTCQX:CCHWF), a US medical cannabis producer. The company has a presence in around 15 states. As Columbia Care was the first company to list on NEO with a value of more than $1 billion—it made its debut with a market cap of over $2 billion—NEO has been able to experience rapid growth following the announcement. So has Columbia Care, as it has, according to Columbia Care Chief Executive Nichola Vita, leveraged the benefits "afforded to us by being listed on NEO exchange."
"This is an exciting time to be partnering with a leader in the US cannabis sector as it moves into its next phase and looks to raise capital on the North American public markets," stated NEO CEO Jos Schmitt.
There are many takeaways from this listing. First, it was NEO's first billion-dollar listing, making it huge in itself. But it also came about for the same reasons NEO launched: to help companies raise capital efficiently. In 2019, we saw several companies move to Canada to increase public capital because of the restrictions in their home countries. That was why Columbia Care moved to NEO. And that's huge; as we saw from stock exchanges over the years, it's challenging to maintain original intentions. The listing on NEO has also worked out for Columbia Care; at the time of writing, CCHW is trading up 6.67%.
Don't Settle For Less Than You Deserve
When stock exchanges try to turn a profit, the aim is not to help investors, companies, or dealers make money, which is what it should be. Even worse: over the years, these attempts for the exchange itself to make a profit have removed millions of dollars in equity.
That's not what capital-raising companies want, nor what they deserve. The NEO Exchange has worked to reverse this. It provides investors with a structure that ensures fairness and liquidity in various ways, such as its visibility program, which reduces the overall costs of being a public company. It helps, too, that listing on the NEO Exchange is straightforward. Securities do not have to change trading symbols, nor does the change have an impact on a shareholder's ownership positions.
"As of today, asset managers and capital-raising companies of all sizes can now partner with NEO to raise capital through multiple channels, whether through the public or private markets, on or off exchange," explained CEO Jos Schmitt.
So when the time comes to list securities, remember that there are options out there and that you shouldn't settle for anything that has not made its main agenda about seeing you succeed.
Featured image: Facebook