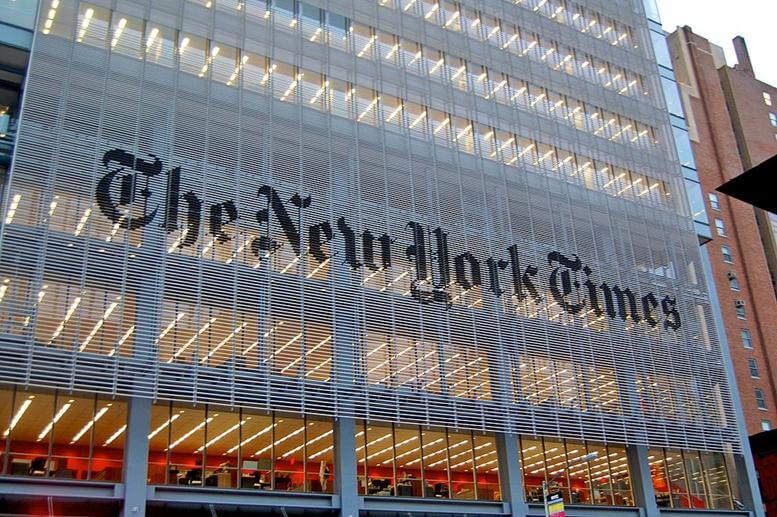 In the last decade pen to paper journalism has evolved to become digital journalism. And the new breed is entirely different. Now media companies must report digital revenue and The New York Times Company (NYSE:NYT) knows this better than most. 
Digital Revenue
In layman's understanding, earlier journalism was synonymous with getting the news from the source, working on a piece for weeks, and having real-life meetings with real-life people. (You might even use a DSLR to capture pictures.)
The later wave, digital journalism, is not as personal but that doesn't make it any less lucrative. In fact, it's proving more so. It's also incredibly faster (with stories churned over in minutes) and can draw a much wider audience in an instant (thank you internet and the ability to share links).
Online Media
Advertising revenue related to this industry is, as a result, big business. Another revenue stream comes from subscription services. The New York Times Company has been the latest brand to announce massive digital revenue for this arm of digital journalism.
The company generated more than $709 million USD in revenue from sales of its digital products in 2018. These include its news, crossword, and food apps. It currently boasts over 4.3 million subscribers; 3.3 of those are online subscriptions, with 1 million subscribed to the ways of old—its printed papers.
The company has now set a new revenue goal for the end of 2020: $800 million. Most likely, it will hit that mark. There is also a plan to grow its entire subscriber list to a massive 10 million by 2025.
>> Spotify Finally Profitable and Spends Big Money on Podcasts
The New York Times Figures
The company figures looked like this:
 Online subscription revenue gained over 18% and brought in $400 million last year

 Digital advertising revenue rose 8.6% to $259 million
The Takeaway
Revenue figures like this show how much this industry has adapted to the changing winds of the last decade. It all makes perfect sense—we spend 8 hours a day with our heads buried in a phone or a laptop. But there was once a misconception that the internet was destroying news revenue everywhere—however, it was simply evolving it.
Featured Image: Wikipedia