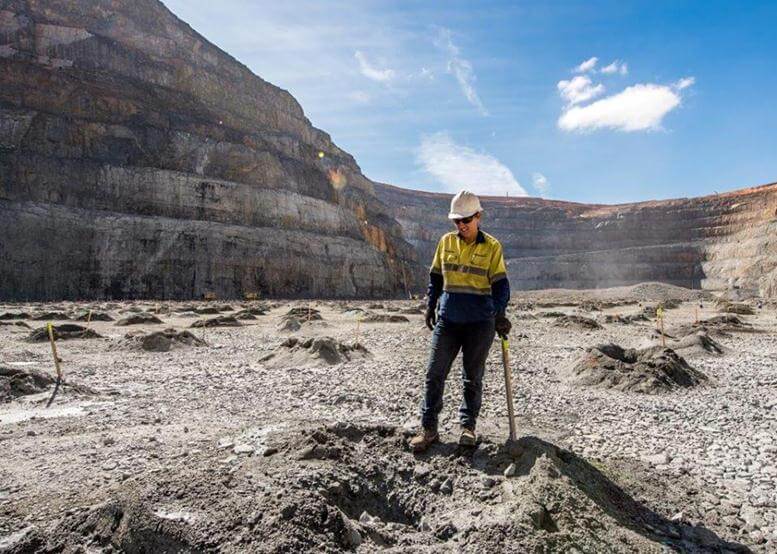 Newmont Mining (NYSE:NEM) has announced its plans to buy its smaller Canadian rival, Goldcorp (NYSE:GG). The deal is a whopping $10 billion USD all-stock takeover and will create the world's biggest gold producer by output.
Newmont will own 65% of the combined entity.
Newmont Mining
The resulting company will have an output of 6–8 million ounces of gold over the next ten years. In 2017, Newmont Mining produced 5.3 million ounces of gold, and Goldcorp produced 2.6 million ounces.
Today's announcement marks the second high-profile merge in the mining industry in recent months. Only in September 2018, Barrick Gold agreed to buy Randgold Resouces in a bid to cut costs.
The Deal in Details
Newmont is offering 0.3280 of its share and $0.02 for each Goldcorp share. This translates to approximately $11.46 per share, which gives a premium of about 18% to Goldcorp's Friday close on the NYSE.
However, it seems Newmont investors are questioning the deal as NEM stock is down 6.11% at the time of writing. On the other hand, Goldcorp investors see a great fortune to be had here, and GG stock is up almost 10% on the news.
>> Government Shutdown: Gun Brought onto Delta Flight and Missed by TSA
Largest Gold Mining Company in the Globe
By combining Newmont Mining and Goldcorp, the resulting company will be the largest in the gold sector. It will also have locations in the most favorable mining jurisdictions across the Americas, Australia, and Ghana.
According to Goldcorp Chief Executive Officer David Garofalo: "The strategic rationale for combining Goldcorp with Newmont is powerfully compelling on many levels."
The combined company should mean lower extraction costs overall, as gold increasingly becomes more expensive and harder to mine.
Newmont Mining CEO Gary Goldberg said on the merger: "This combination will create the world's leading gold business with the best assets, people, prospects and value-creation opportunities."
Goldberg will remain as CEO until this deal with Goldcorp closes, after which, he will step down from the company, and Goldcorp CEO Tom Palmer will serve as CEO of the combined group.
Featured Image: Facebook