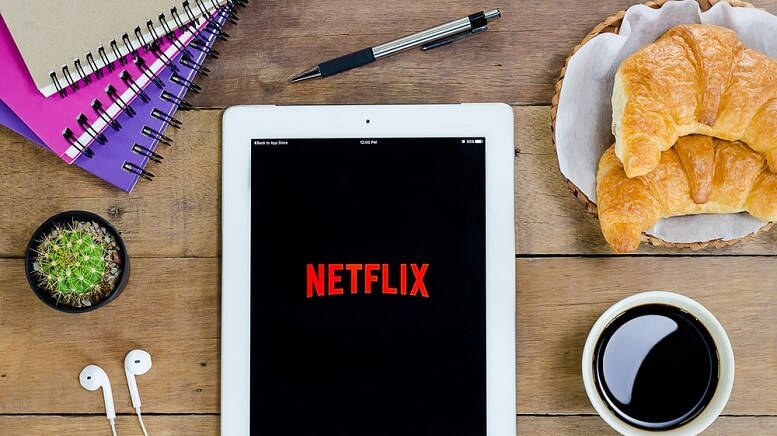 NFLX stock is expected to see a volatile session this week as Netflix Inc. (NASDAQ:NFLX) is all set to report its quarterly report tomorrow. Investors will be keen on how the company performs amidst growing competition in the streaming sector. In the fourth quarter, Apple Inc. (NASDAQ:AAPL) and Disney (NYSE:DIS) launched their own streaming services, and ahead of Netflix's report, there are some things that investors will be looking out for.
Will Competition Affect Top-Line Growth?
To begin with, the focus will be revenue growth following the entry of some competitors in the space. In recent times, Netflix has been improving its top-line, which has been a result of double-digit-percentage growth in the number of subscribers and an increase in prices. Netflix's YoY revenue in the third quarter grew 31.1% to around $5.25 billion.
In the fourth quarter, the company indicated that it expected revenue growth of 30% to around $5.44 billion. However, analysts, on average, expect the company to post a YoY revenue increase of 30.2% to around $5.45 billion.
Competition Might Impact US Subscriber Growth
The company had also indicated that it expected to increase its net members globally by 7.6 million in the fourth quarter. Investors will, in particular, be looking at the US subscriber growth following the entry of Apple and Disney into the streaming space.
Earlier this year, Netflix announced a price increase for US subscribers, and the company noted in the Q3 update that member retention in the US had not returned on a sustained basis following the increase in price. It is expected that the price increases will weigh in subscriber growth in Q4, with the recently launched streaming services also impacting growth.
>> How the Oscars Can Tighten Netflix's Grip on Streaming Stocks
In the fourth quarter, Netflix indicated that it expected 600,000 net subscriber additions from the US market, and it will be interesting to see whether the company achieves that. The company noted it anticipates a "modest headwind" in subscriber growth in the long-term due to competition.  This will be a chance for investors to see how that headwind affects subscriber growth.
It will be interesting to see how all of this impacts NFLX stock tomorrow.
Featured image: DepositPhotos © mc_stockphoto.hotmail.com